UNLV using neuroscience to design rooms for Alzheimer's, Parkinson's patients
September 19, 2016 - 7:36 am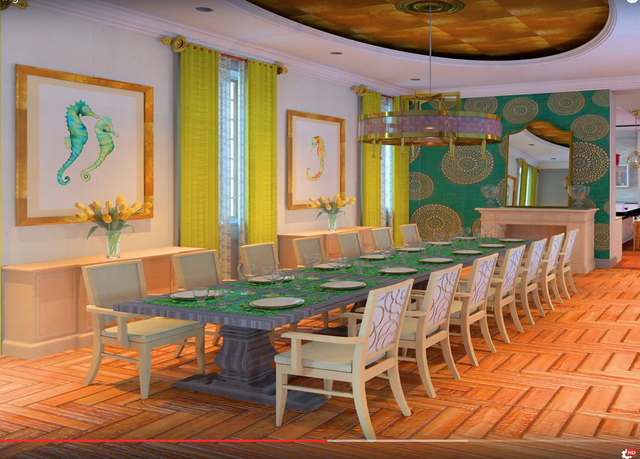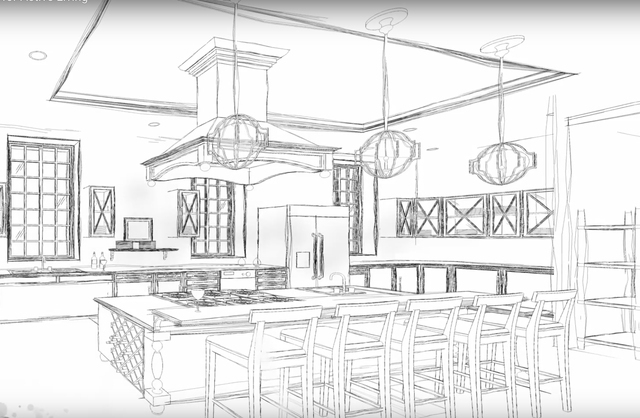 A man with Alzheimer's disease makes breakfast but forgets a pan on the stove, causing a small fire.
A woman who has Parkinson's disease struggles to reach a high shelf in her closet and falls.
They're the moments when the design of a room and the objects in it become glaringly problematic for people suffering from health problems, and they're the types of design gaps UNLV's new master's degree program in health care interior design hopes to resolve.
"This pioneering program is very important to UNLV, Nevada and the design professions because it is designed to accelerate progress toward understanding how human health, cognitive performance and physical well-being are impacted by the built interior environment," Attila Lawrence, UNLV professor and coordinator for the new program, said via email.
A product of a collaboration between UNLV and the Cleveland Clinic Lou Ruvo Center for Brain Health, the two-year program combines design traditions with the research and experience of neuroscience experts.
The institutions say the master's program through UNLV's school of architecture is the first of its kind in North America.
The goal is for students to incorporate neuroscience research into design plans, allowing them to build comfortable spaces tailored to the lifestyle needs of residents, including those with neurodegenerative diseases such as Alzheimer's and Parkinson's.
"The idea behind the program is to use modern neuroscience to inform design choices," said Dr. Dylan Wint, chair for brain health education at the Ruvo Center.
Changes as simple as using color cues to indicate the purpose of a room or increasing the amount of natural light in a space — which could help prevent confusion over the time of day — can improve the lives of patients, Wint said.
UNLV first offered an undergraduate design course on retirement communities about 12 years ago, which later blossomed into a class on cooperative residential environments for active living, Lawrence said.
But it became clear that the university could take things a step further, developing an entire program to address how to promote better health through design.
The timing seemed right in early 2014 to begin program planning and development, Lawence said.
The program idea fit in well with the shifting focus on health and wellness in the design field, and it felt especially pertinent in a state like Nevada with a growing senior citizen population, he said.
"Environments designed to be integral to care and therapy will be not only desirable but necessary for the mentally impaired to productively engage in daily activities," Lawrence said.
The professor, who has worked with Wint for four years through the interior architecture and design undergraduate professional program at UNLV, said the collaboration allowed the university to take advantage of its relationship with the Ruvo Center, with the center providing the neuroscience research underlying the program.
A curriculum was developed for a master's degree that teaches students neuroscience-informed design and technology in the first year and design that takes a "preventive, proactive, person-centered" approach in the second year.
Four students began classes this fall, nearly a year after approval of the degree by the Nevada System of Higher Education Board of Regents in September 2015.
For student Monique Neugebauer, the degree's debut felt like "some window had opened," allowing her the perfect opportunity to put to use lessons she learned after a traumatic car crash more than a decade ago.
Neugebauer said she suffered a concussion, collapsed lung, fractures in her lower body and other injuries as a result of a T-bone crash in November 2004.
As she worked toward rehabilitation and earned her undergraduate degree in architecture, she experienced daily the obstacles that face people with limited mobility, and she developed ideas about how to improve those areas.
"I would just get so angry and so frustrated, and I know you can't get rid of it in a second, but there's just so much missing" in some designs, she said.
Wint said the progress of the program's students may change lives.
If one student like Neugebauer is employed with a major housing company, that one person could eventually influence the design of hundreds of homes.
"That's a real change that can be made in the way that houses and other things can be designed," she said.
Contact Pashtana Usufzy at pusufzy@reviewjournal.com or 702-380-4563. Find @pashtana_u on Twitter.