Vision of Las Vegas as hub for cancer treatment returns
September 25, 2017 - 12:30 am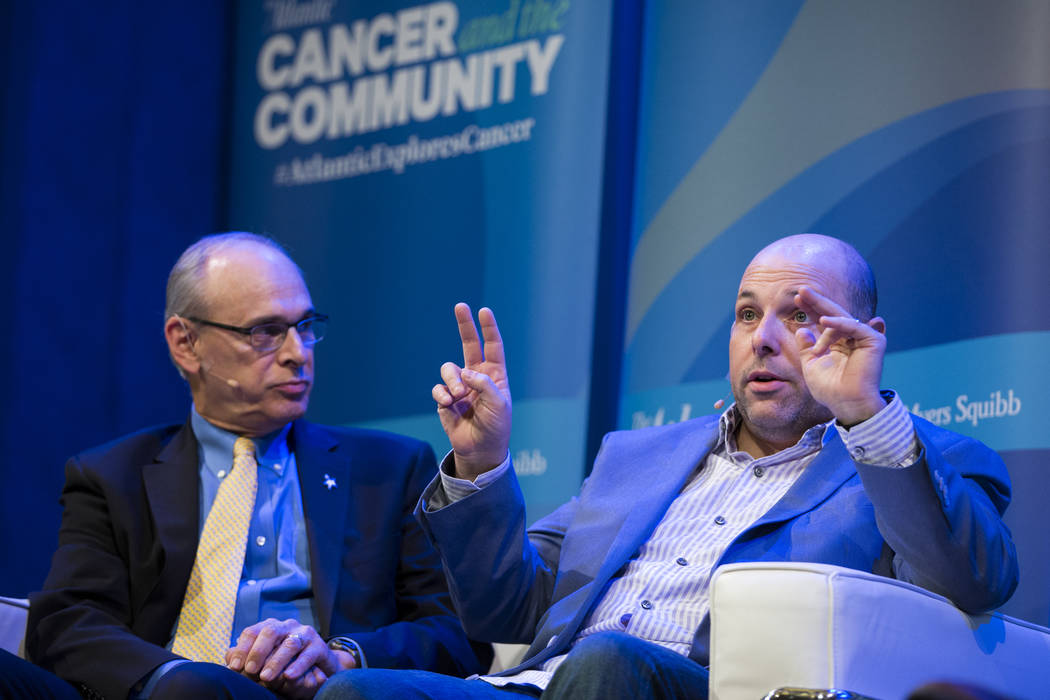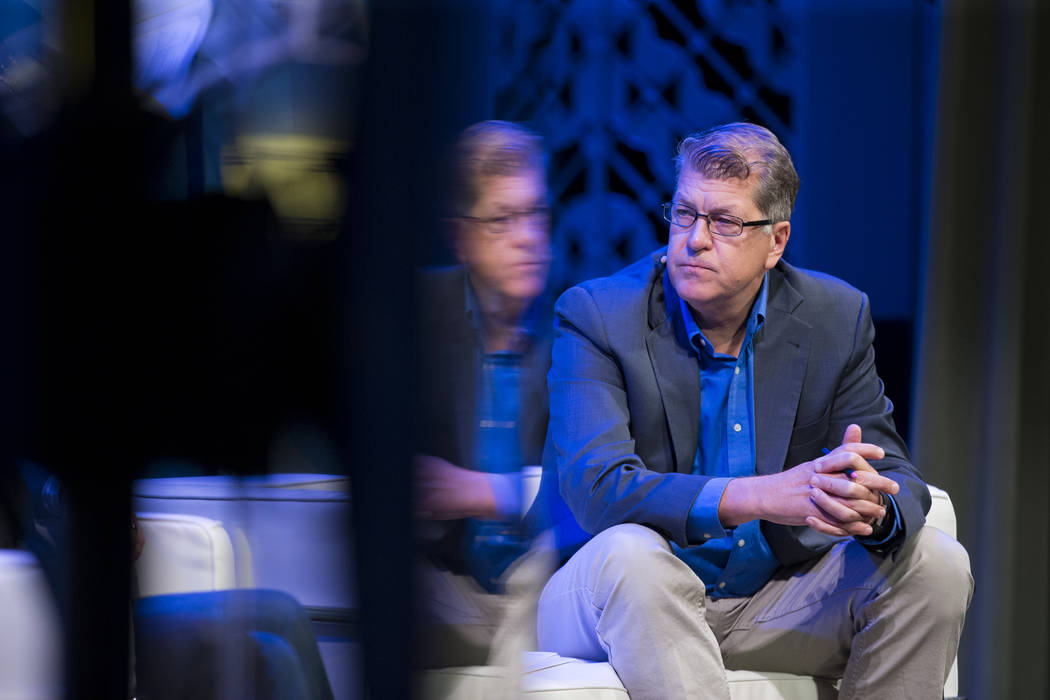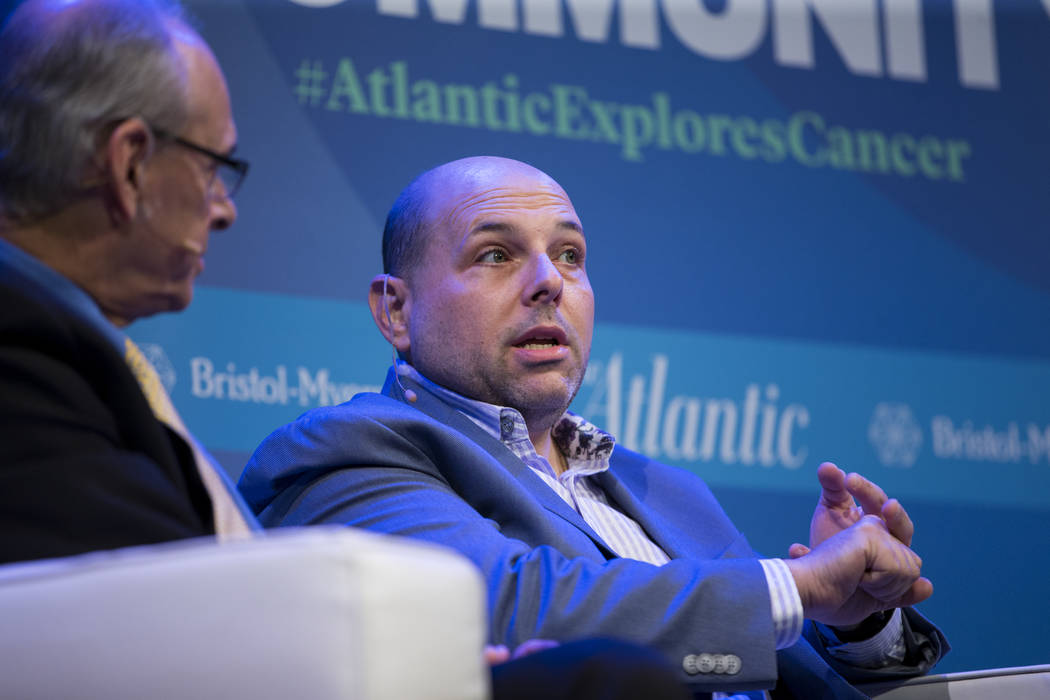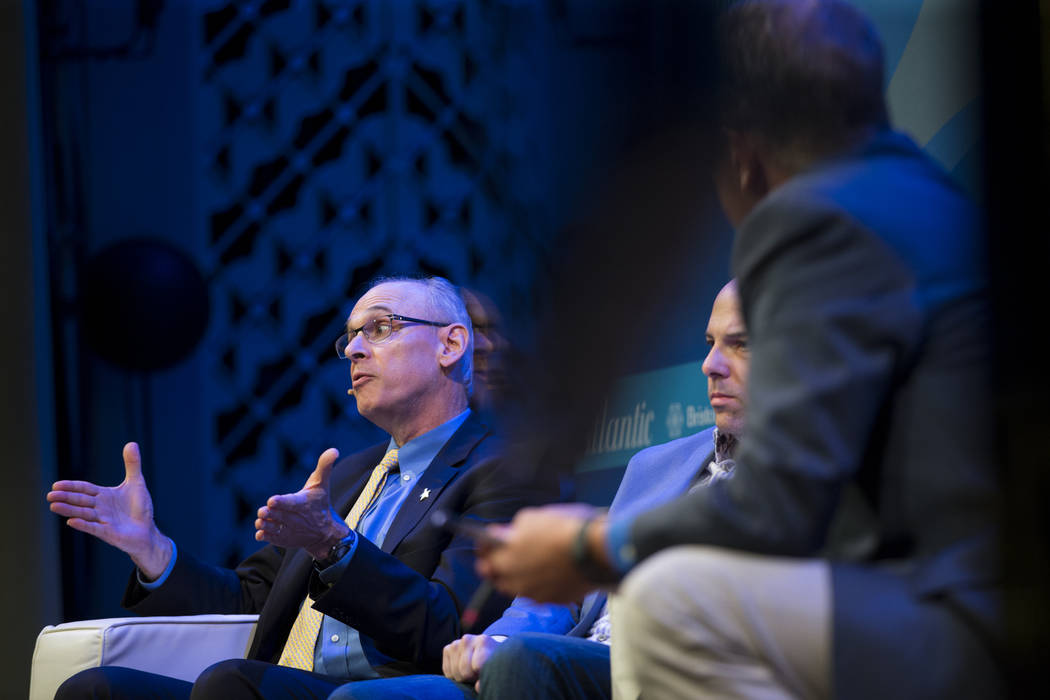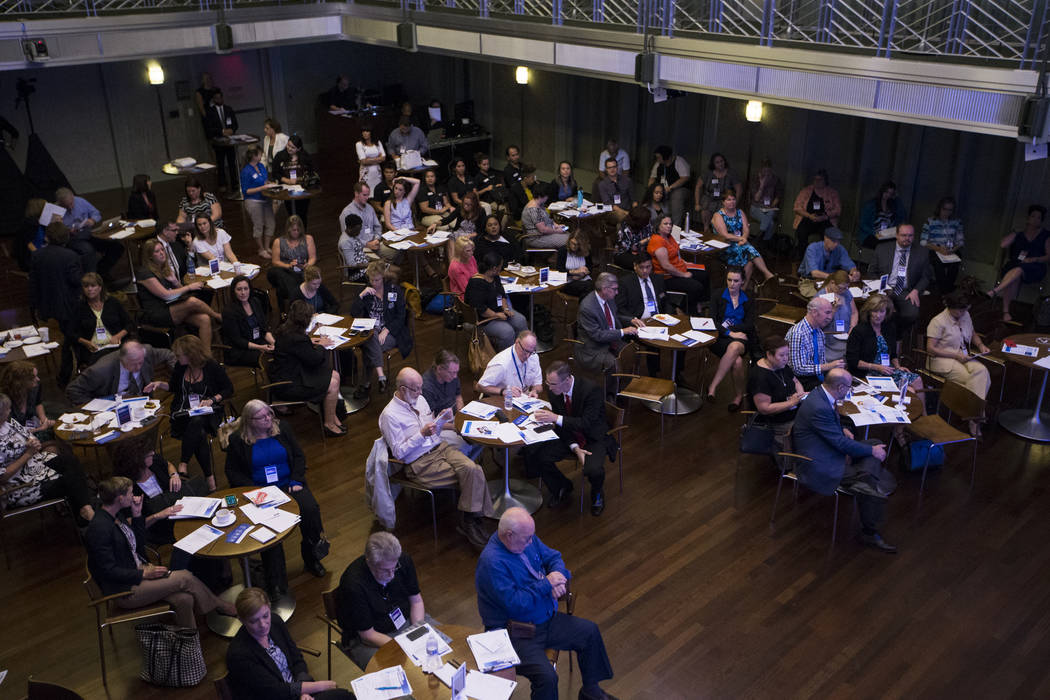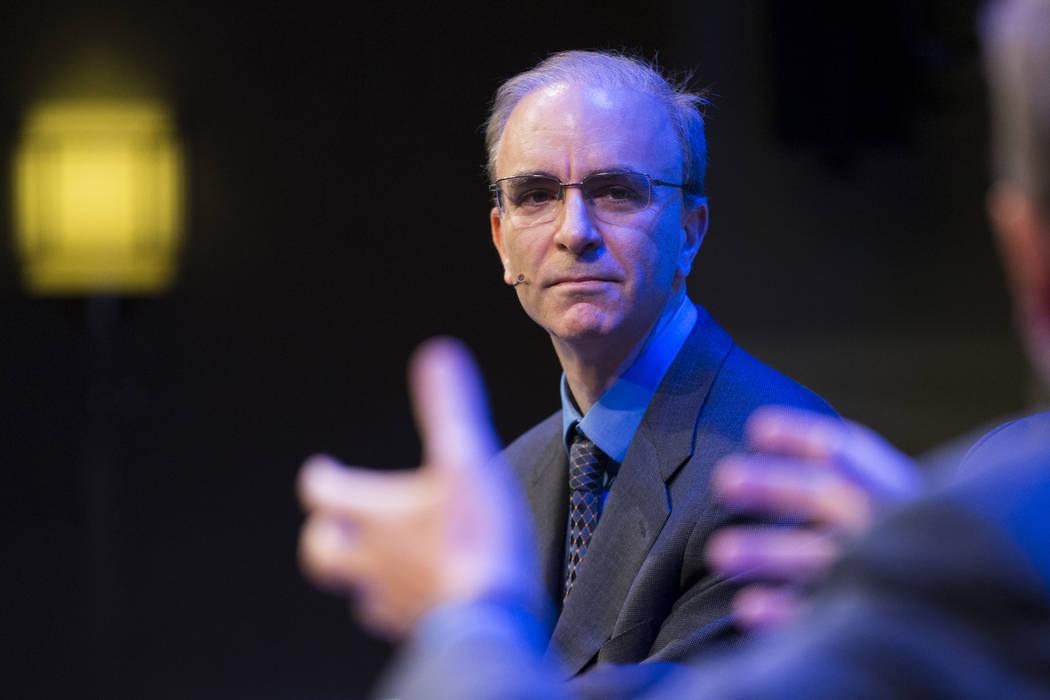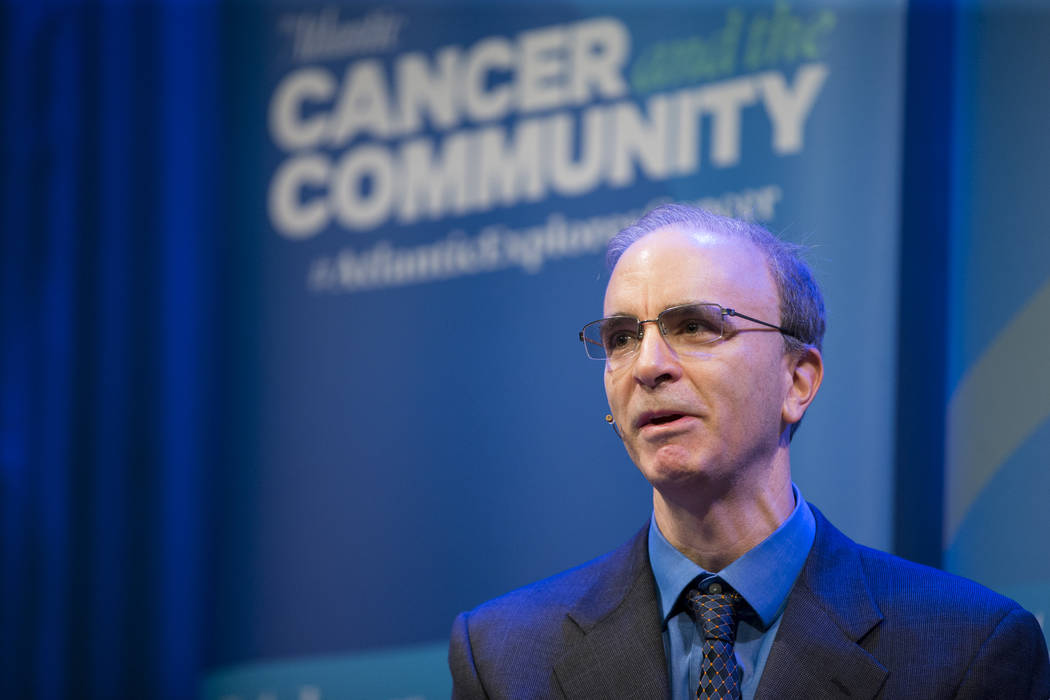 The vision of Las Vegas as a world-renowned hub for cancer treatment took center stage last week at a gathering of experts on the No. 2 killer of Americans.
Dr. Parvesh Kumar, head of the cancer program at the newly opened UNLV School of Medicine, said the rewards from establishing a National Cancer Institute-designated comprehensive cancer center in Las Vegas would be great.
But the challenges are many, he noted in an address at the Atlantic magazine-sponsored Cancer and the Community forum held Wednesday before a packed house at The Smith Center.
In first major public appearance, he predicted the cost of developing such a center, where researchers and specialists in multiple disciplines would work side by side, would be in the high hundreds of millions of dollars.
"Remember, we have to recruit superstars in research" who could stop cancer before it gets started, Kumar said.
The challenge of fulfilling Kumar's dream is still a fresh memory for many in Southern Nevada's cancer community.
The Nevada Cancer Institute, created by MGM Resorts International CEO Jim Murren and his wife, Heather, in 2005, also envisioned growing into an NCI-designated comprehensive cancer center, which research has shown has better outcomes for patients than other cancer treatment facilities.
Though the Murrens raised more than $240 million from donors to support the institute, it went bankrupt and closed eight years later.
Among the issues that kept the institute from realizing its aspirations was the lack of a surgery center, necessary for NCI branding and a large revenue stream. The institute also did not receive solid, consistent funding from the state.
'All about collaboration'
Kumar said he hopes the planned new UNLV School of Medicine cancer center will receive both private and public support. He also said his experience opening an NCI center at the University of Kansas with Dr. Barbara Atkinson — the dean of the UNLV School of Medicine — will serve him well in Southern Nevada.
"I'm all about collaboration," he said after the forum. "If we work together, we can bring about something the community truly needs."
The need for coordinated cancer care in Las Vegas also was highlighted at the forum by Comprehensive Cancer Centers' Dr. Wolf Samlowski, who said he assembles his own teams of surgeons and radiation oncology physicians to treat patients.
"Where we have a deficit," Samlowski said, "is that we don't have a lot of talented people in one building so you have to find your own team."
Samlowski and colleague Dr. Oscar Goodman Jr., another forum presenter, expressed hope that the UNLV School of Medicine will fulfill its promise to bring a top-level academic medical center to Las Vegas and attract a wide variety of specialists to practice in Southern Nevada.
Not having a cancer-fighting team compounded the fear Lysa Buonanno experienced after receiving a cancer diagnosis.
Buonanno, a nonsmoker who was diagnosed with a rare lung cancer about six years ago, told the audience how she and her mother essentially had to find the doctors first to remove tumors and then to put her on a chemotherapy and radiation regimen.
'It was scary'
"It was scary," she said of trying to find doctors all over town with expertise in dealing with her problem. "We didn't have any lung specialists dealing with what I had."
That she is alive today has more to do with luck than it does with coordinated care.
She read about a new drug that could act on a particular mutation that causes lung cancer. And almost simultaneously, she was assigned a doctor at Comprehensive Cancer Centers of Nevada — Dr. Nicholas Vogelzang, a prostate cancer specialist and researcher — who was aware of the mutation that causes 1 percent to 2 percent of lung cancers.
Tests showed Buonanno had the mutation and Vogelzang got the drug for her. While the drug is only supposed to fight the mutation for 18 months, it's still effective on her cancer six years after she began using it.
"I was lucky Dr. Vogelzang keeps abreast of all kinds of cancers, not just prostate," Buonanno told the Las Vegas Review-Journal in 2016.
Contact Paul Harasim at pharasim@reviewjournal.com or 702 387-5273. Follow @paulharasim on Twitter.
What's in a designation?
The National Cancer Institute's Cancer Centers Program is one of the anchors of the nation's cancer research effort.
There are currently 69 designated cancer centers, located in 35 states and the District of Columbia, that form the backbone of the institute's programs for studying and controlling cancer. At any given time, hundreds of research studies are underway at the cancer centers, ranging from basic laboratory research to clinical assessments of new treatments. Many of these studies are collaborative and may involve several cancer centers, as well as other partners in industry and the community.
Most of the centers are affiliated with university medical centers, although several are freestanding centers that engage only in cancer research.
Source: National Cancer Institute