Here's the deal about the World Series of Poker and bracelets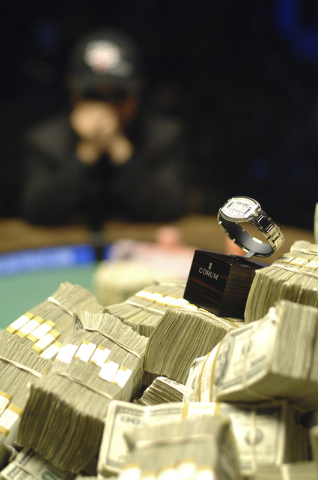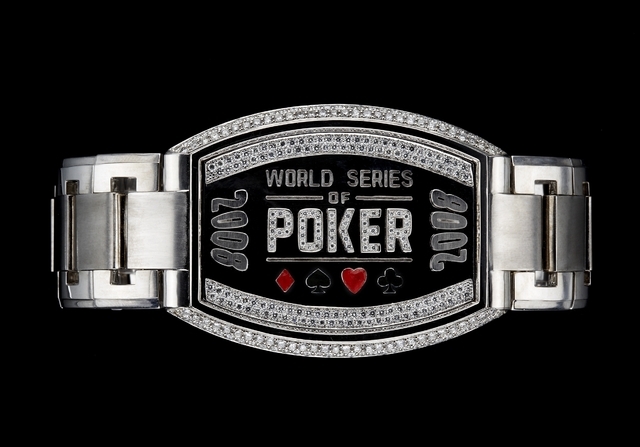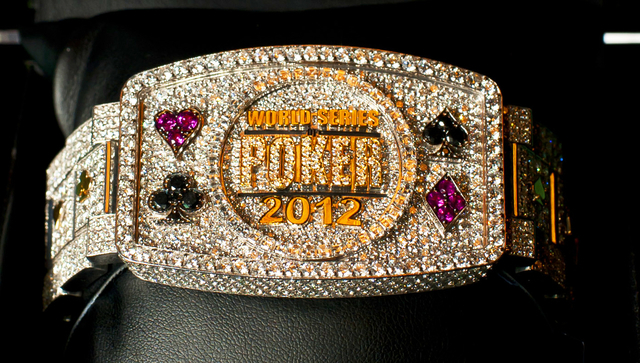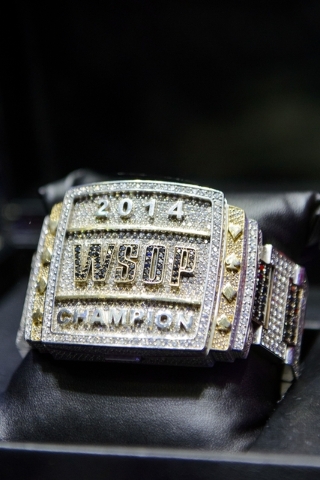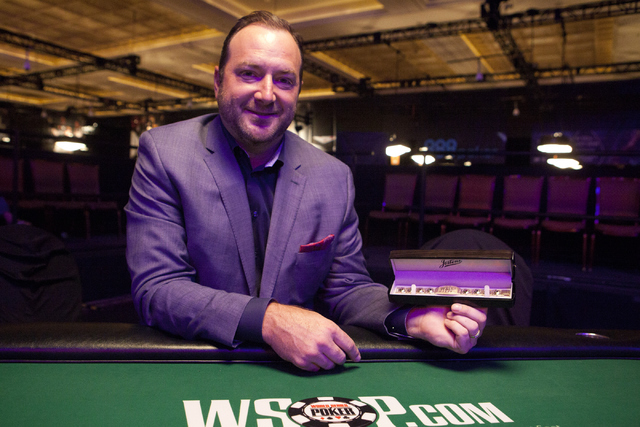 To professional poker players, it's not just a piece of jewelry. The World Series of Poker bracelet, symbolically speaking, is an Olympic gold medal, the Stanley Cup, a handful of NFL and NBA championship rings and a green jacket from the Master's melded together in wearable, eye-catching form.
By the time the 2016 World Series of Poker summer run ends at the Rio hotel July 18, this year's edition of the distinctive bracelet will have been awarded to the winners of 68 poker events. Then, in November, the biggest — figuratively and literally — World Series of Poker bracelet of them all will be presented to the winner of the series' Main Event.
For 40 years, the World Series of Poker bracelet has been synonymous with world-class championship poker. Yet, when the event began in 1970, winners received comparatively pedestrian trophies and plates, not bracelets.
That changed in 1976 when event founder Benny Binion decided to award bracelets to winners. The bracelets became such an integral part of the World Series of Poker that, even today, winners from those early years still are honored with the descriptive "bracelet winners."
Why bracelets? Mostly, says Ty Stewart, executive director of the World Series of Poker, because "Benny Binion was a great visionary in many things."
Men's bracelets already were a fashion staple of the '70s, Stewart says. And because Binion also was a showman, he knew that awarding bracelets — rather than the more common rings, medals and trophies of the time — would help to set poker apart from other sports, Stewart adds.
Bracelets also made sense for poker players, Stewart notes. "Lots of poker players covet anonymity, but once that's out the window you might as well embrace intimidation."
When seated around a poker table, players can see each others' faces and hands and arms, so being able to flash a wearable trophy right across the table from other players can be "really powerful," Stewart says.
Each year's World Series of Poker bracelets are crafted in the same style, varying from one another only by the notation indicating the event in which it was won. This year's bracelet is made of yellow gold with small gem accents, with the words "2016 WSOP" and symbols of the four card suits on its face plate.
It's a flashy thing, heavier than it looks, but streamlined enough to look almost sleek. But it'll pale in both size and blinginess to the Main Event bracelet that will be awarded in November.
The Main Event bracelet is "larger and flashier than the other bracelets awarded during the series," Stewart says, and looks he jokes, "like a boxing title belt, almost."
Last year's Main Event bracelet also incorporated a new twist that again will appear in this year's bracelet: The final two winning cards from the tournament, held inside a center locket, creating, Stewart says, "a museum on your wrist."
And when somebody does win the Main Event this year, the winner surely will hold the bracelet out in front of him or her like a prizefighter would hold a championship belt.
"One of the things I find fascinating is that these poker players know exactly what to do once the bracelet is theirs," Stewart says. "They know the pose. Even the most jaded poker players will go up there and (hold) it up."
Each year's design is developed by the bracelets' manufacturer — this year, Jostens, which, Stewart says, has considerable experience in designing sports jewelry — and WSOP staff. But each year's goal is to create a classic, traditional design that will amount to "a wearable trophy" for winners, Stewart says.
What does it mean to win one? Phil Hellmuth knows. With 14 bracelets to his name, he holds more World Series of Poker bracelets than anybody, and can tell you the year that he won every one, from his first in 1989 to his 14th in 2015.
But Hellmuth has in his possession only one bracelet. The rest he's given away to family and friends.
Why the largesse? "In about 1997, I read a story where (NBA star) Magic Johnson said he gave away his trophies to family and friends," Hellmuth says. "It struck a chord with me."
Hellmuth does wear the one he has kept, and when he does, "I think most people know what it is," he says. "Most people who know me know what it is."
Pinning down how much World Series of Poker bracelets are worth is trickier than you'd think. That's because "we don't put any sort of financial value on (it)," Stewart says.
According to Stewart, a World Series of Poker bracelet is a "gift" to winners from the series and the manufacturer/sponsor that provides them, and players "don't have to bear a tax burden" on them.
"It's a gift with zero value from the sponsor, a gift from the World Series of Poker," Stewart says, and "if any player ever asked us to ascribe a value, the value is priceless … the value is zero."
But if it helps, Peter Eastgate earned almost $150,000 for UNICEF when he auctioned off his 2008 Main Event bracelet, and Jason Arasheben of Jason of Beverly Hills estimated the value of the 2013 Main Event bracelet that he designed at close to half-a-million dollars.
And if some might consider World Series of Poker bracelets a bit, well, over the top from a style perspective?
"To me," he says, "it's the most beautiful thing in the world."
Stewart says that, for most players, winning a bracelet overshadows even the money they might win in the tournament. Stewart explains that poker at the world-class level is a game in which large sums of money come and go, but winning a bracelet "is about legacy."
About dreams, too. As Stewart carries one of this year's bracelets across the Rio's playing floor, he notices a spectator looking at it.
"Want one of these?" he asks jokingly.
The guy smiles.
"One can dream," he answers.
Read more from John Przybys at reviewjournal.com. Contact him at jprzybys@reviewjournal.com and follow @JJPrzybys on Twitter.