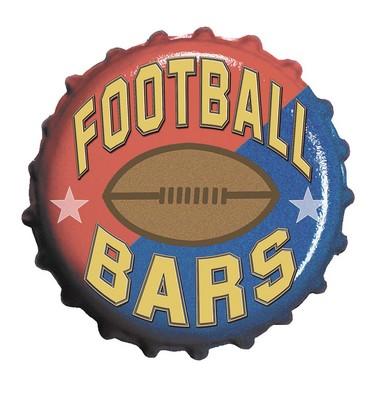 Once again, the Review-Journal is compiling a directory of valley bars that cater to fans of specific NFL teams.
This year's edition of our popular preseason undertaking will run in the Living section on Sept. 2, four days before the NFL season-opener — New Orleans at Indianapolis, but you already knew that.
The idea is to let Southern Nevadans know where they can watch their favorite teams' games while surrounded exclusively by fellow fans of their teams.
Think of it as a way of re-creating that feeling of attending a game at the hometown stadium.
Toward that end, we have rules:
* We list only those bars that cater to specific, individual NFL teams. We're interested only in serious, hard-core team bars here, so we don't include any bars that show other games while the hometown team is playing. Nor do we list sports bars, sports books, casinos, bars or rooms inside casinos, or anyplace else where other games are being shown while the hometown team's game is being broadcast.
* We list only those bars that show every single game their hometown team plays. That means the bar must subscribe to the NFL Sunday Ticket satellite TV package.
* This is a shopping guide for fans. That means we require details — including prices — of food and/or drink specials that will be in effect during the hometown team's games. And, we list only game-time specials, not regularly priced menu or bar items.
* We include details about giveaways — footballs, jerseys, caps, whatever — conducted during the hometown team's games, but we don't include gaming-related giveaways or promotions.
* Finally, we accept all of this information only from a bar's owner or manager — no bartenders, waitresses or anybody else — and only via a one-on-one telephone conversation. That means no press releases, e-mails, faxes, letters, voice-mail messages or anything else will be accepted.
Bar owners or managers should call us at 383-0280 between 10 a.m. and 4 p.m. Mondays through Fridays. The deadline is 4 p.m. Aug. 17. No calls will be accepted after that.
So, bar patrons, be sure to show this story to your favorite bar owners so they aren't closed out.