Bar stools are not created equal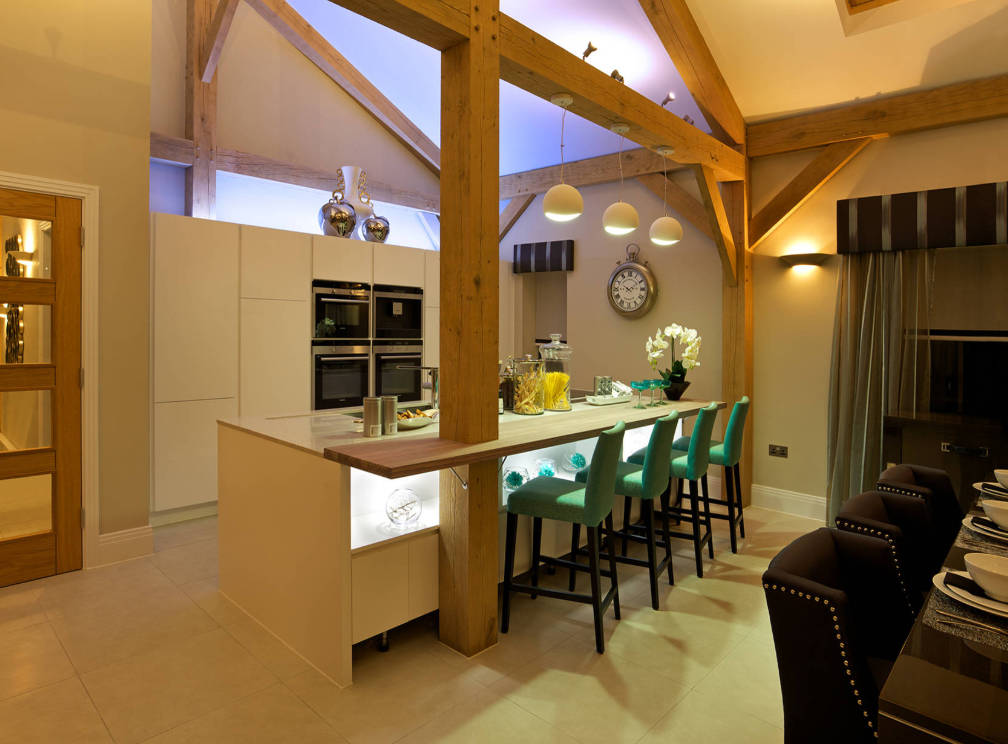 "You choose, you live the consequences. Every yes, no, maybe, creates the school you call your personal experience." — Richard Bach , American writer, "Running From Safety" (1994)
The invitation to "step up to the bar" can take on unexpected consequences. And, no, I'm not talking about having too much to drink at the bar — I'm talking about being able to reach whatever is on the bar. That's the big thing.
Bar and bar stool heights have long been a source of confusion and frustration for folks trying to furnish that very important spot in their kitchen, game room or family room — the bar. And your choices do have consequences.
I'm sure that each of you has experienced this. You happily climb up on that stool and several things can happen. The best result is that you land in a comfortable stool or chair, your legs fit nicely under the bar and the bar itself is situated in just the right place so you can easily reach and partake in whatever is there.
Then there are these circumstances.
You climb up in the chair or stool, and your legs won't fit underneath the bar. The bar top or counter is basically in your lap. Or, you climb up in the chair or stool, and the bar is so high that you feel like a little child at the adult table. You need to reach up to get your drink or food.
Neither of these is a good place to be. And I know we've all been there.
To avoid this uncomfortable situation for you and your guests, we need a little primer on bar and bar stool heights. Stools and tables that are bar height generally have seats that are 30 inches high, and a table top that is 40 to 42 inches high.
Stools and tables that are counter height generally have seats that are 24 to 26 inches high, and a tabletop that is 36 inches high.
Some of my designer friends agree to these standards but also think there should be approximately 10 to 12 inches between the top of the bar and the seat. That gives ample room for your legs to fit comfortably under the bar.
Unfortunately, I know people who have purchased the wrong size and then it's too late. If stools are special ordered, chances are slim for an exchange without lots of cash. And if you buy from a retail outlet, getting replacements can still be tough.
Two of my recent clients were in the market for stools, and I know we don't all like the same thing — thank goodness — so it can sometimes be a challenge to find what they are looking for. I discovered that a lot of folks, including some of my clients, like it when the bar stool has no back and therefore fits totally under the counter. That's certainly an option. If a space is relatively small and you can scoot the stool totally under the counter, that would help.
Now let's talk about comfort. I'm a fan of a bar stool with a back for that reason. Regardless of what you have to drink, it's just nice to be able to relax and lean back into some kind of support for your back.
Even in public places, I think there should be a back. I wouldn't want the liability of someone falling over backward from my bar stool. And you don't have to have too much to drink for that to happen. So if you're shopping for stools try to sit on them and see how they feel to you.
Now that you've decided on a bar stool height, the choices of finishes, fabrics, etc., are endless. Just with any other seating, this can be a tough decision also.
Upholstered bar stools dress up any space and also contribute to the comfort factor. Leather is very popular for bar stools, but you have to be sure of the design of the stool. All stools, just as chairs, are not created equal. The tilt of the seat is important; leather seats that might tilt a little down could cause, let's say, slippage.
Swivel or fixed seats present another option. Spinning around obviously gives the person sitting more flexibility, while a fixed seat keeps them focused in one direction.
So, explore all of your options before buying bar stools. Measure well and try out a lot of different styles. Who knew sitting at a bar could get so complicated. Sliding, slipping, spinning — and this is furniture we're talking about. We haven't even had that drink yet.
Carolyn Muse Grant is a design consultant and creator of beautiful spaces. Questions can be sent to her at creativemuse@cox.net.