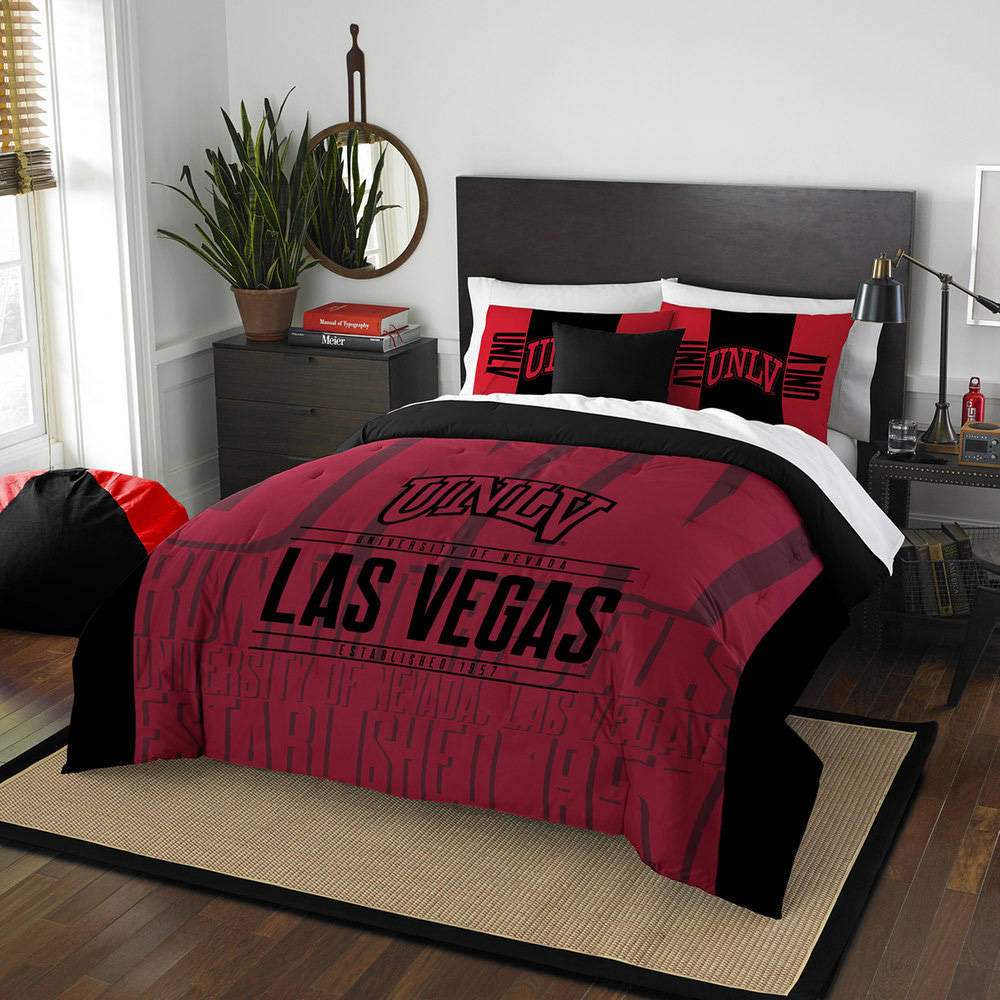 University classes are back in full swing, and students have settled into their dorm rooms and apartments. College football also has returned, and one way that students support their teams is with room decor that reflects their university and school mascot.
"Nothing makes a student at a new school feel more like he or she belongs than logo wear or something that carries the university name," said Lisa Evans, sales ambassador for Catstudio, a Northern California design company featuring a collection of hand-embroidered pillows, dish towels, frosted glasses and thermal bottles from some 70 universities. More items are being added as Catstudio goes through the licensing process for each school.
Evans says Catstudio is popular with students' parents, as well.
"I can tell you that many parents buy our collegiate pillows and place them on their child's bed after they leave home," she said. "Then, each night, as mom or dad walk past their child's bedroom, they see the pillow and think of their son or daughter."
The items are available at specialty gift shops, such as Christopher Todd Design in Henderson, and university bookstores. If a university pillow is not available, look for a geography pillow. Evans said the Washington, D.C., pillow has a graphic design of Georgetown University. The collegiate pillow is 16 by 20 inches, and geography pillows are 21 by 21 inches.
"Our collegiate collection features the university name and mascot, words from the school fight song and other significant elements or points of interest of the college," she explained. "Everything is hand-embroidered, which is quite time-consuming. One pillow can take up to 10 hours to make, but it's beautiful and it becomes a conversation piece."
Chandler Young of UNLV's housing and residential life department consults with students as they receive housing assignments before preparing to move into one of three types of dorm rooms: private, double or triple.
"All students receive a dorm guidebook that outlines what they can and can't do in their new rooms," she said. "I advise them to bring cleaning supplies for their room and bathroom and an extra lamp or two. They learn they can hang posters, pictures and tapestries but are not allowed to do any painting."
The department, in association with College Avenue, offers a program through which students can buy Rebel logo sheets, comforters, pillows and towels through the university. They can order from several different packages, and the bedding is delivered to their dorm room.
Students also may be able to pick up university logo bedding at retail stores such as Kohl's, Wal-Mart and Bed Bath &Beyond.
And if organizing that dorm room remains as intimidating as algebra 101, UNLV's housing department has several suggestions, especially for those sharing a room with one or two others.
"Think about the actual number of things you'll really need at any time," Young said. "The campus bookstore keeps everything in stock, so you can always get more of anything anytime.
"Try and make sure every item in your room serves more than one function. For example, pick a speaker system for your iPhone that charges it at the same time. Use a throw on your bed that you can take with you to outdoor events when it gets a little cooler."
Other suggestions are sharing or splitting things with your roommate, which, of course, is based on the hope that all roommates are speaking to one another. There is no need for two or more printers or mini fridges.
Place seasonal clothing or extra blankets or anything else that can fit inside an empty suitcase before storing it in the closet. Use stacking storage units in the closet.
A shower caddy over the closet door can act as storage for notebooks, school supplies and keys. And everyone knows that storage boxes fit easily under the bed for easy accessibility.
Young reminds students and parents that as soon as school starts, everyone starts talking about winter break.
"It's not necessary to bring everything on the first day of school," she said. "The first couple of months are a good time to get a feel for campus life, your dorm room, and develop good study habits. Winter break at home is a time to rethink what you really need in your dorm room to make your college experience everything you want it to be."