Create a great home gym in a small space
February 4, 2023 - 8:01 am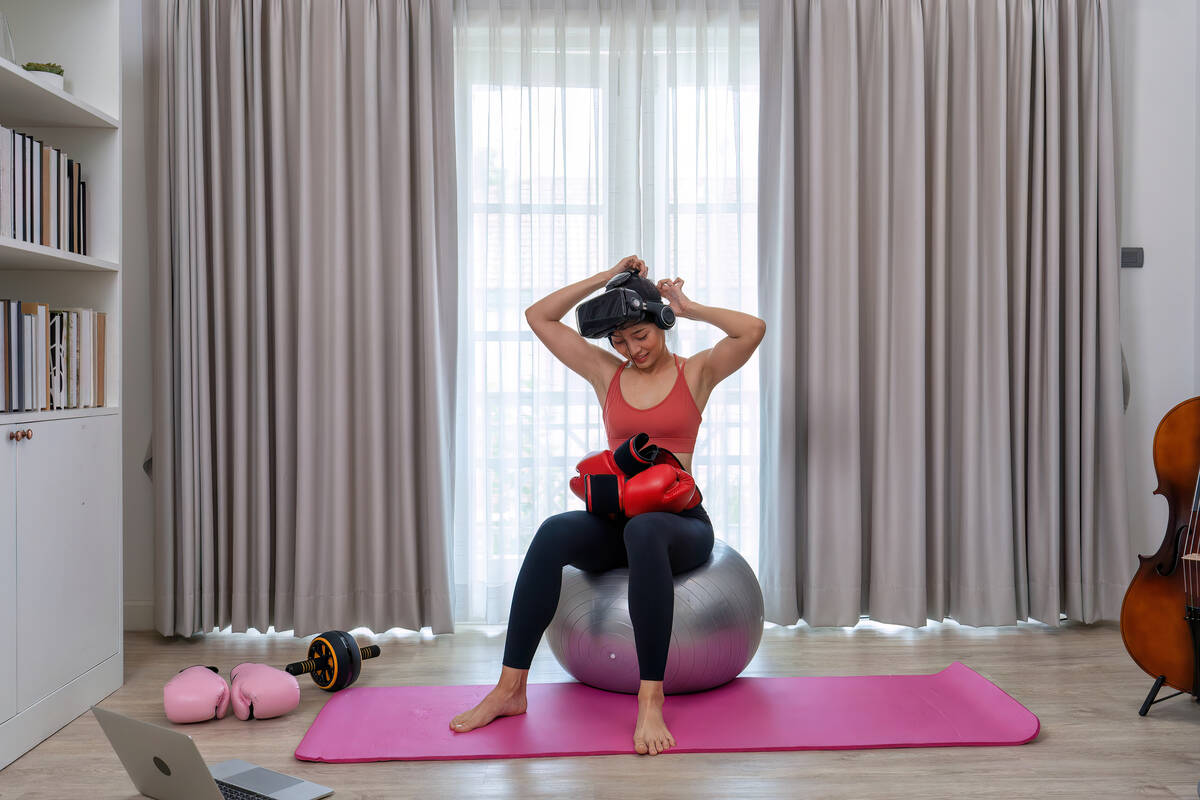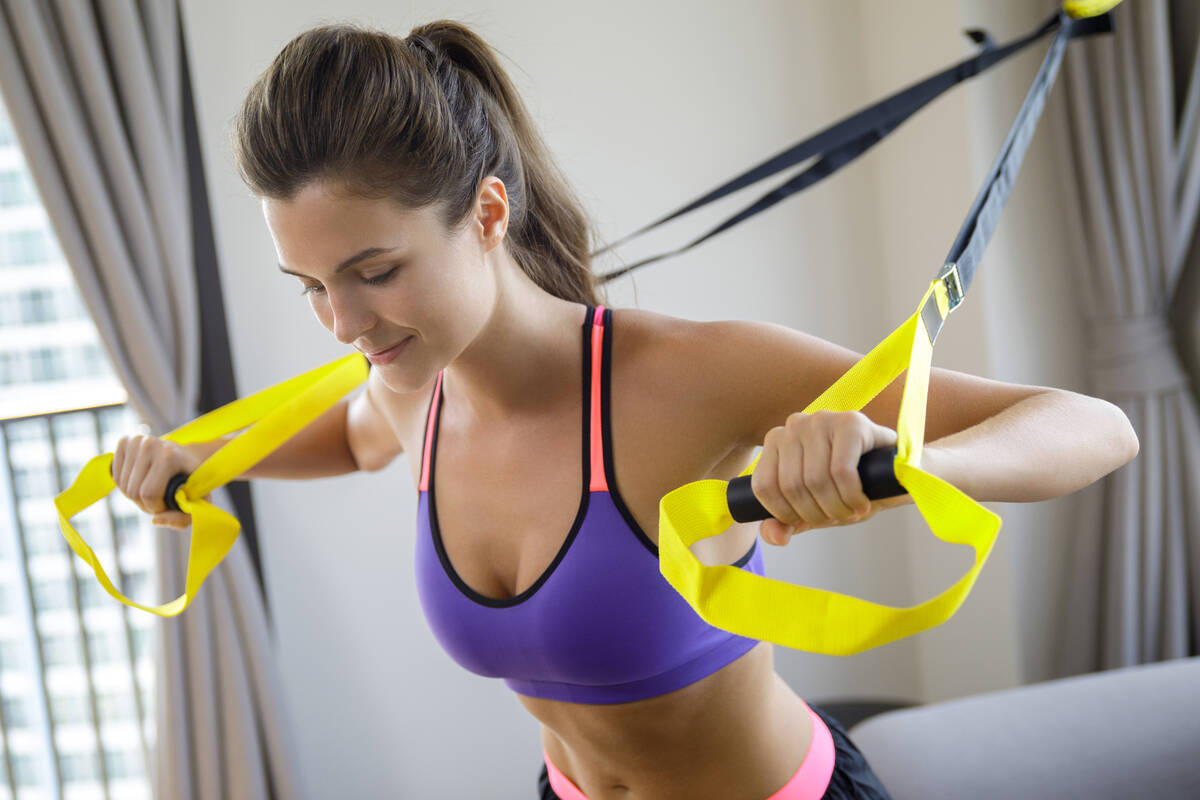 Home gyms were all the rage during the pandemic. While their allure may have fizzled with the reopening of workout facilities, the drive to work out at home is still there for many homeowners.
A survey of 2,000 fitness enthusiasts by GarageGymReviews.com found 61 percent have a designated workout space in their homes. Add to that, the home fitness equipment market is still growing by about 5 percent a year.
For many, finding space for a home gym is the greatest challenge. But there are plenty of ways to make the most of a section of a room if you don't have a full one to dedicate to a home gym. Here, a few experts share some tips on how to create a great workout area, even with limited space.
Floor space, how much do you need?
You will want to assess just how much square footage you're actually working with. Michael Garvey, owner of Dumbell Man Fitness Equipment in Las Vegas, says you don't need much.
"I try to create a little visual for people. If you're 6 feet tall and you lay down on the ground and wave your arms and legs like you're making a snow angel, that's about 50 square feet, which is a pretty good amount of area to work with," he said.
Once you clear out some space, Garvey suggests you not buy any equipment yet. Instead, book a few sessions with a trainer. That will help you to decide on what types of exercises you are more motivated to do. The trainer probably can offer tips for what type of equipment is suitable for you too.
"There are a lot of things to consider. People will want a treadmill, but they may not think, 'Hey, I have a bad knee.' They like spinning, but they have certain aches that make it hard. You want to figure out what's right for you," Garvey said.
The minimalist approach
When it comes to equipment, keep in mind that the general idea for most people is to be able to work all of your muscle groups during a typical workout, Garvey adds.
You can start with a mat, stability ball and foam roller. If you want to get a few kettlebells or dumbbells, that's fine, too.
These simple free weights are popular with a lot of online workout programs, Garvey says, so you should get the use out of them, even if you are still just exploring different routines. But don't throw money at many more than a few dumbbells or a bulky rack, he warns; you can always add more weight and a rack later.
Adjustable dumbbells are extremely handy, adds Jack Craig, a certified personal trainer with InsideBodybuilding.com, a virtual health clinic for bodybuilders.
"Adjustable dumbbells like PowerBlock or Bowflex SelectTech give you the potential of a full weight room stack without needing a rack of weights," he said. "PowerBlocks have the extra benefit of being expandable, giving you the option to start small and incorporate more weight as your strength grows."
Craig also suggests a plyometric box.
"Many of these boxes are great for those who want to practice bench press, work on jumping exercises for explosive power in their routine, practice tricep dips or step-ups," Craig said. "When not in use, a plyometric box is great as a coffee table or end table, or can simply fit in a corner of a room."
Ryan Horton, owner of Horton Barbell, a collegiate sports performance coaching service, once created a workout space in a 700-square-foot apartment.
"I used a TRX Strap and a set of adjustable dumbbells. The TRX Strap was set up on a door and allowed me to do a huge variety of exercises including inverted rows, assisted pistol squats and hamstring curls," he said. "The adjustable dumbbells gave me the ability to do dozens of exercises from shoulder presses to lunges."
Machines
When it comes to exercise machines, there are two basic types to consider: one for resistance and weight training or a cardio machine such as a treadmill or bike. If you're considering a resistance training machine, Craig says there are systems that allow you to do bodyweight exercises, usually involving a pulling motion, which can be found in compact models.
"TRX and other suspension training systems provide a great way to train pulling motions … in a package that's easy to stow away in a bag or ottoman," he adds. "To use suspension training in a small room, you simply have to anchor the system in a doorway and get to work, making them great for a diverse workout method."
Garvey also says Hoist Fitness, True Fitness and Cybex are other quality brands that offer good cable systems.
When it comes to cardio machines, many require more space. So make sure you've double-checked your measurements and really ask yourself if a larger machine is the best use for the space.
Garvey, personally, likes rowing machines. They're a good way to get both an upper and lower body workout, with your cardio. You can also store away many of them easily.
"If you buy a rower, you'll find it lasts for years. I've seen people of all ages get them, and they last forever," he said.
If you want to exercise in your office, you may also consider an underdesk treadmill. Egofit, Goplus and UREVO are a few popular brands.
"Most of these treadmills fold down thin enough to slide under a couch, and some even fold in half for even more storage opportunities," Craig added. "Whether you want to walk while getting work done or get a light jog in during your lunch break, these low-profile treadmills are a great option that can fit in any room."
Use all of your resources
Garvey also says it's important to keep technology and local amenities in mind when creating your workout space. There's no shortage of online exercise tutorials to help you learn new routines.
Many exercise apps and online programs teach moves that simply use your own body weight and just require a little space to perform them. He also tells people to take advantage of neighborhood parks or community centers for exercise.
"I'll sometimes tell people who are starting out to just go for regular walks and to call me in a week or two. You'll benefit more by making this a lifelong commitment; you can create a lot of options for yourself over time. It's just a case of getting moving at first," he said.