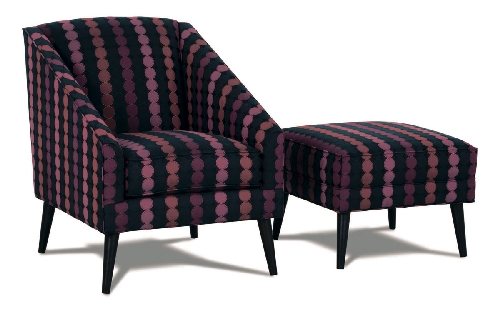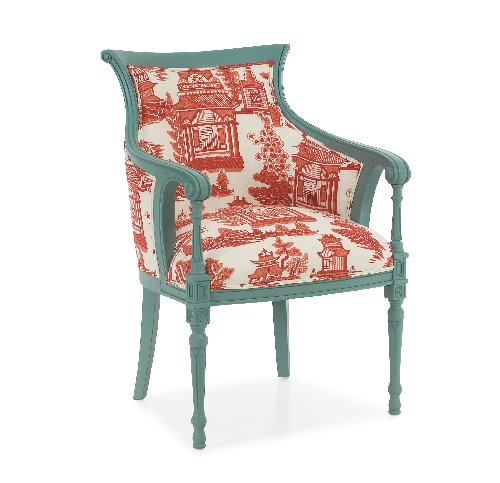 It is the year of color.
According to those who watch trends in the world of home decorating, 2012 will bring bright and sunny colors into our décor. In fact, Pantone, one of the nation's top color experts, forecast Tangerine Tango, a vivid reddish-orange, as the color of the year.
"Colors that are popular right now are colors that bring a sense of happiness and overall good feelings into your home. Shades of orange or yellow are important," said Stefanie Lucas, chief executive officer of Rowe Furniture, which is based in McLean, Va. "In tough economic times or times of difficulty in our country, people want to put color into their homes to bring in a positive energy."
"Color has such a profound effect on us. We see it every day when customers walk into our showrooms or stores. They feel great just being in our spaces and want to create the same feeling in their homes," said Chris Chapin, co-founder and colorful living officer of Company C of Concord, N.H.
Color, and unique color combinations, was one of the trends mentioned at the recent home-furnishings trade show at World Market Center Las Vegas.
Monica Pedersen, a designer and host of "Designed to Sell" on HGTV, and Julie Smith-Vincenti of Nine Muses Media and a trend watcher, who jointly presented First Look at the market, said in addition to sunny tropical colors, blues and greens are gaining momentum.
"Blue has always been a very popular color for us, but we're starting to see lots of bright, cheerful colors like tangerines, corals and yellows," said Holly Blalock of North Carolina-based CR Laine Furniture. "This season, we've paired lots of this coral color with light turquoise blues and lemony yellows to create a really beautiful aesthetic."
Trends aside, Blalock said the most important reason to use color in your décor is to make you happy.
"The home should be your favorite place in the world and you should love everything in it. Choose the colors that make you happy and you'll smile every time you walk in the door," she said.
Lucas said color helps set the mood of your home.
"It also helps illustrate your personality and individual style! Don't be afraid of it," she said.
But choosing color can be a scary proposition. How do you know what colors to put together?
"There are so many choices of color combinations — the sky really is the limit," Chapin said. "Neutrals with pops of bright colors are as exciting as rooms with very saturated palettes. We recommend starting with the overall feeling for the room and start mixing and matching colors, designs and textures."
"Generally, there are some basics, such as using warm colors together or cool colors, but for Rowe, in working with fabrics, we like to push the unexpected. There is no reason you cannot put a bright pink punch of color onto a warm brown sofa," Lucas said.
"Gray has become a new basic — the new brown, as a base color in the home. It can be mixed beautifully with orange, pink and vibrant colors for sophisticated contrast, she added.
Both Blalock and Chapin said the best place to start is with your favorite colors.
"Of course you can always use a color wheel to determine complementary color schemes, but we stick to the belief that it's all in what makes you happy. Try pairing patterns from all over the board and then pick the combination that makes you feel the most excited," Blalock said.
Choosing where to place the color presents nearly as many possibilities as determining which ones to use.
"We recommend starting with the foundation — a colorful rug," said Chapin, whose company's roots begins with rugs in vibrant colors. "But one can also freshen up a space with an assortment of pillows in different sizes, colors, designs and textures. Pillows can add an entirely new feeling in a room without a major redo."
"The simplest way to add color in your home is to use accent chairs and colorful accessories. You can always add a colorful throw pillow or a chair and some lamps and completely change the look of your room without breaking the bank," Blalock said.
Lucas said in addition to mixing colors, effective design layers patterns.
"Putting a new, bold pattern on an accent chair and layering patterns in toss pillows can be a perfect way to freshen up a room, without spending a lot of money," she said.