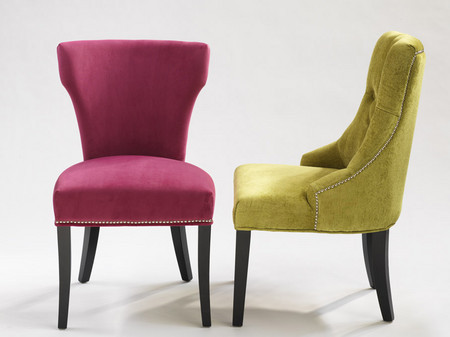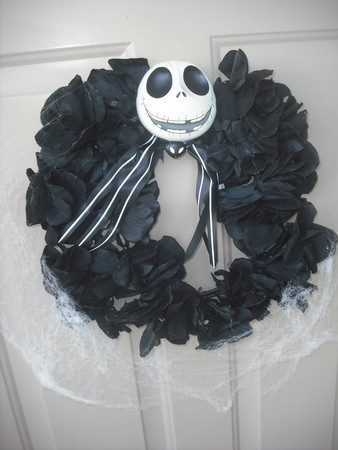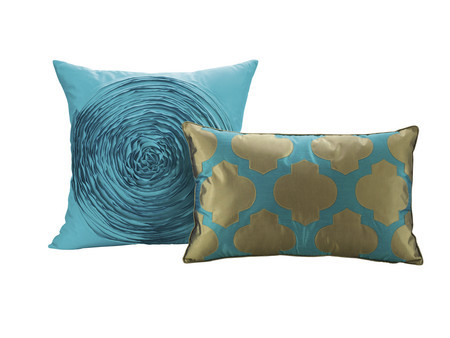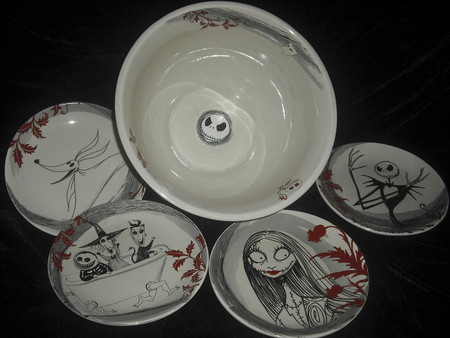 he calendar says it's fall and there is definitely a chill in the air, but where are all the tell-tale signs of autumn?
"If you are living in a place that doesn't have that distinction between seasons, you can create that distinction. You can bring in that feeling of change and it can be done simply with accents and accessories," said Alison Deyette, a lifestyle expert and TV correspondent.
Deyette said creating a warm, cozy and inviting atmosphere indoors changes your mood.
"It's the same thing with the holidays. I'm all about getting a wreath on the door or getting a tree. Even if it's still 80 degrees in the daytime, a little tree or wreath on the door changes our mood. It makes things more festive," she said.
"The number one thing to change from spring or summer to fall is color," said Phil Tracey, style expert for HomeGoods.
While pumpkin and dark green are obvious colors, Tracey said he also likes to incorporate unique and vibrant colors. This year chartreuse and fuchsia are his colors of choice.
"These two colors easily coordinate with other colors in the home," he said suggesting they be used on pillows, decorative accessories and accent chairs.
"Accent chairs are big this season. We're not going out and buying a new settee or a sofa set. We're just getting one chair or a chair and an ottoman," he said citing the economy as a factor in people's decorating decisions.
Deyette said the furniture's look also can be changed for the season with decorative pillows and throws.
"Obviously you won't swap out your furniture, but you can swap out pillows and cotton throws. In the fall or winter instead of using cotton, use chenille or a faux fur."
"I'm a huge, huge fan of pillows. They instantly update a room and they're so inexpensive," Tracey said. "If you have a shabby sofa and don't have money to get a new one, get a bunch of different colored pillows that coordinate with the colors of room and it will instantly update the room. It's so simple and inexpensive."
He added that faux fur is ideal for any environment, even the desert or a beach city such as Orlando, Fla. "When the temperature drops at night you always need something warm. Faux furs and rugs give you a sense of luxury, they are so warm and give you that cozy, cuddling feeling. And because they are faux, no animals get hurt."
Deyette said fall also is an ideal time to change or add an area rug. "To me, it's all about choosing pops of color to make those changes. In the summer we use more floral prints, we lean toward lighter colors, peppy greens and blues. But in winter, we should use deeper jewel tones — ruby reds, navy blues and hunter greens."
She said the same thinking can be used to make a bedroom feel more cozy in the fall. In the summer months she prefers to use cotton sheets in light shades of yellow or white. "In the winter, I mix up my sheets. A great design element is to have a fitted sheet and top sheet in one design and different sleep pillows with different pillow covers."
Other accessories that are easy to change are prints, photographs and plants.
"Typically, three times a year, in the spring, fall and winter, I like to rotate my picture frames and put new pictures in. If I have them, I put in family pictures from last fall or, at the holidays, I put in last year's holiday pictures," Tracey said.
He said this decorating trick is especially good if you have friends or family who visit on a regular basis. "They come in and say 'I don't remember that frame or that picture before.'"
Deyette said using branches or pine cones in vases, a large bowl filled with red apples as a table centerpiece or placing poinsettias around the house are other things she likes to do to bring a sense of fall into her home.
While the living room and bedroom may be the easiest rooms to make changes to, Tracey said to be sure not to forget the bathroom.
"The bathroom is the most neglected room in the home. It's like an afterthought," he said, noting that despite how it's considered, it's one of the most-used rooms in the home.
With family get-togethers and holiday celebrations on the horizon and more people entertaining at home, the bathroom is one place that should not be neglected, he said, recommending fresh, new towels. They can be matching or in a bright, fun color like purple or green.
"I also like to put in something that makes the room stand out. I throw all the rules out the window," he said. "I like to put large, oversized pieces, such as large urns, in the corner. There's not much that you can truly do in a bathroom, but you should take the little space that you have and accentuate it."
And because fall and winter days are shorter, Tracey said it's important to add extra light throughout the home. That light can come from a variety of sources including lamps, reflected off of mirrors or candles.
If using candles, Deyette said to make sure they are scented. "There are so many fabulous scents out there; they really set the mood," she said, recommending Glade's new soy-based candle fragrances pomegranate and cranberry and fresh pine and cedar. "The pomegranate and cranberry is fruity and festive while the fresh pine and cedar makes me feel like I'm in a forest."