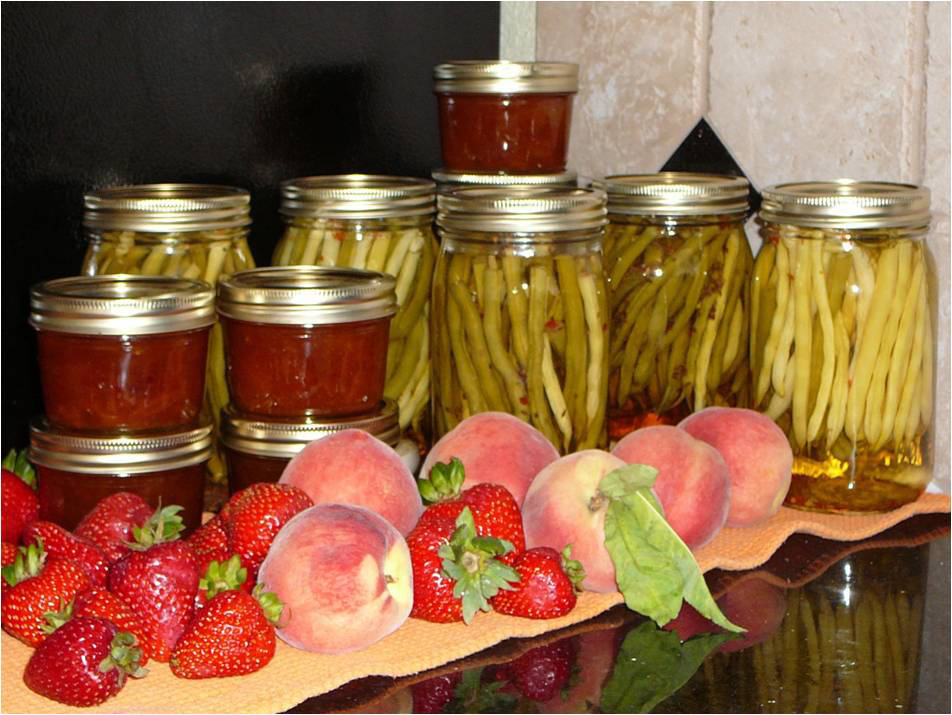 Las Vegas is not known for home gardening, but recently there have been quiet changes in backyards across the valley. Shade tree and shrub sales are down, but sales of fruit tree and vegetable transplants are up.
Las Vegans have been converting parts of their desert landscapes to local food production and liking it. So what can you do with all those apricots, grapes and zucchinis? Preserve them as jams, jellies, pickles and relishes.
University of Nevada Cooperative Extension is offering free food preservation classes beginning in August and running through December. Through hands-on classroom training, the basics of canning, drying and freezing fresh fruits and vegetables will be taught.
The food preservation classes teach the fundamentals of home food preservation in six sections: canning, drying, freezing, pressure canning, pickles and relishes, jams and jellies. The course uses researched-based methods to train participants on proper food preservation techniques following Department of Agriculture guidelines.
Class size is limited. Classes are offered at various times and dates at Cooperative Extension's Lifelong Learning Center located at 8050 Paradise Road. Registration for any of the free classes is required. Participants are asked to bring their own apron.
For the full class schedule, contact Chelle Reed at reedc@unce.unr.edu or call 702-257-5536.