Homeowners turn master baths into spa experiences
December 1, 2018 - 8:05 am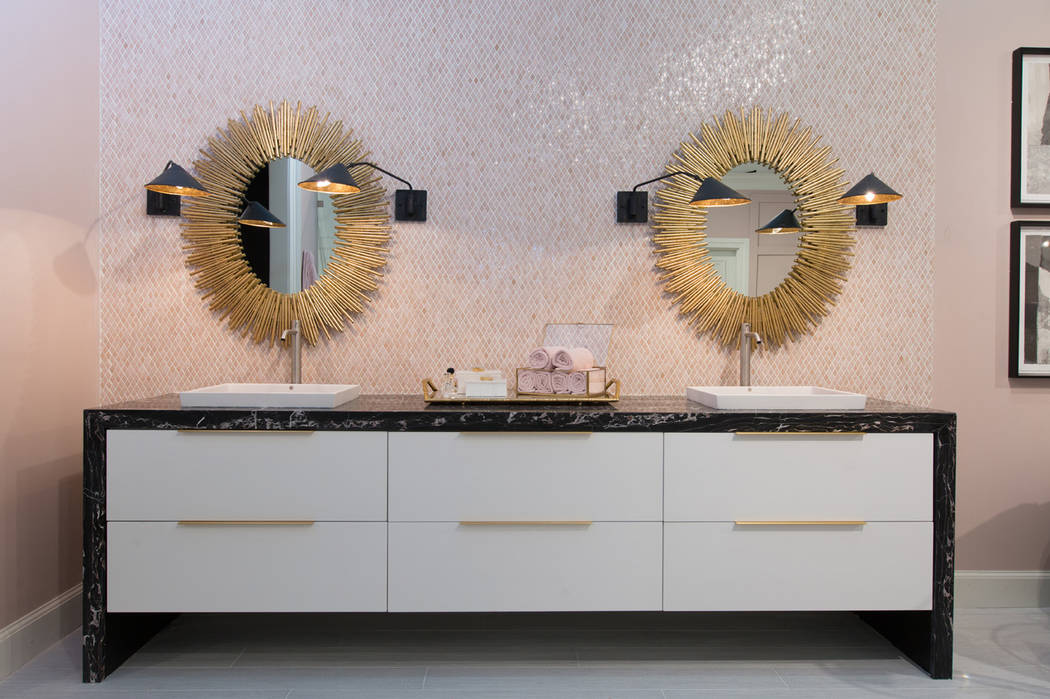 Most everyone will agree that one of the most enjoyable experiences in booking a vacation at a world-class resort is being able to pamper oneself like a Roman emperor in the hotel's luxurious spa. Hot steam, multiple showerhead body sprays, heated whirlpool tubs and rippling stream baths are but a few of the pleasurable enticements travelers rave about to family and friends when they return home.
Wouldn't it be nice to have that same spa experience in your own home? Many homeowners who thought so are reaching deep into their wallets to spend big bucks in remodeling existing master bathrooms or working with designers and builders during new-home construction.
Scott Acton, founder and CEO of Forte Specialty Contractors, said his clients are shrinking their master bedrooms and expanding the master bathroom. Some are installing expensive rain-shower heads equipped with mood lighting and built-in music, adjacent enclosed outdoor showers haloed by skylights and nearby cold-plunge pools. They are also demanding what's called wet rooms, where a freestanding tub and shower are built into one room.
"These bathrooms could cost as much as $250,000," Acton said. "People are getting involved right down to the plumbing. Some shower fixtures alone cost $25,000."
Camille Herd, showroom designer for European Bath, Kitchen, Tile and Stone, said Kohler is one of the leaders in what's known as digital shower technology. The Kohler DTV system, for example, eliminates traditional manual handles and knobs and instead uses a digital control pad installed on the bathroom wall.
"You can preset programs for each member of the family for the exact time and temperature to start," Herd said.
Traditional bathroom chrome fixtures also are being replaced with more contemporary black-mat and gold-tone handles and knobs and LED lighting around mirrors, Herd said, adding that homeowners are also wanting more stone, wood and textured mosaic tiles on the walls.
Peggy Scinta, owner of P. Scinta Designs, LLC., is finding that her clients are seeking to marry health and wellness and technology into their master bathrooms.
"A lot of people are replacing built-in tubs with free-standing tubs for nostalgia purposes," Scinta said. These are reminiscent of the white-porcelain tubs with ornate claw feet.
But then other homeowners are demanding all the bells and whistles of contemporary built-in tubs.
MTI Baths, an American-owned custom-bath manufacturer in Sugar Hill, Georgia, creates some unique and innovative built-in tubs for individuals who want to feel as if they are relaxing in an expensive resort spa. Homeowners can have custom tubs built with the moving effect of a rustic stream, stream bath with air massage, multipoint whirlpool, air massage with ultra whirlpool or a simple soaker with no jets.
"The hottest thing globally is the wellness trend," Michael Kornowa, MTI marketing director, said. "It's approximately a trillion-dollar business. … The wellness trend is why people are ordering what they need and not what they want."
Bart Jones, CFO of Merlin Custom Homes, has spent 30 years in the construction business and said homeowners today are putting more money than ever before into their master bathrooms by ordering cabinets made of exotic woods, limestone with unique colors for flooring and lighting programmed for different moods.
"The trend it more simple, artistic and elegant," Jones said. "Clients want a very contemporary look with clean lines."
Jones said with all the new technology, designs and high-quality materials available on the market today, it's easy to spend a lot of money on master bathrooms, and before a homeowner realizes it, he or she is way over budget.
"It's important to talk to the builder and designer while the project is still in design," Jones advised. "You want to bring the builder in early to keep control of what the designer wants. Get a complete bid on everything before starting work on anything."
Jones said many homeowners become excited and are impatient in remodeling their master bathrooms and start demolition before designs are completed. This is a huge mistake because then there is a tendency to run into cost overruns.
"You need to figure everything out beforehand with the builder and designer," Jones said. "Get clear on how much you want to spend. Then talk to family and friends and interview designers and find a good builder you can work with. You need to bring the builder in early to keep control of what the designer wants."