September 15, 2010 - 11:00 pm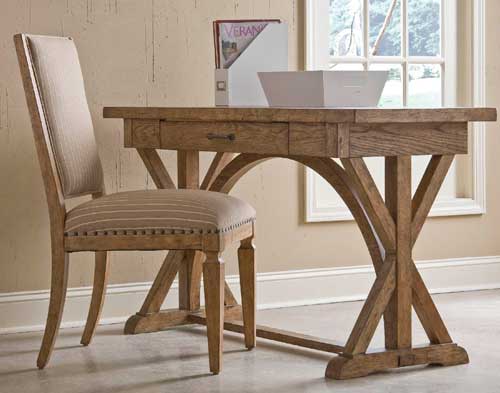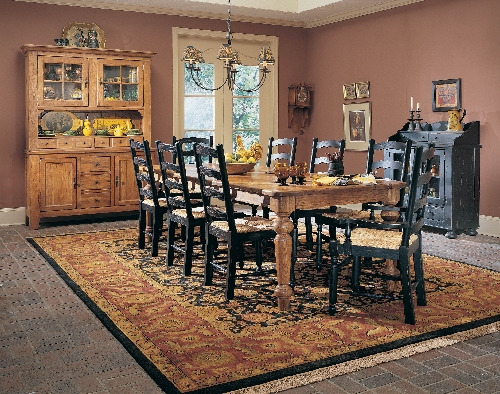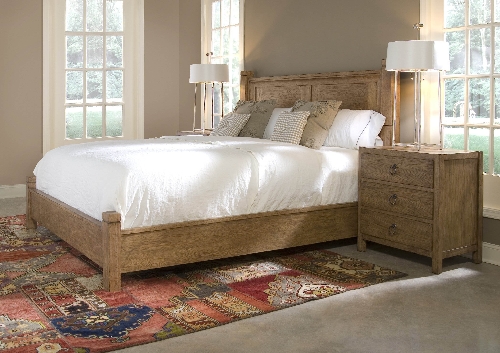 The old saying opposites attract is again proving just how true it is in one of the newest decorating trends gracing homes today.
Heavily distressed and hand-hewn finishes are blending with classic, contemporary designs to create the rough luxe/farmhouse chic look. It's modern furniture that looks like it has been around for ages.
The furnishings are extremely livable, family friendly and versatile. They are ideal for today's casual, modern lifestyle.
"Rough luxe has its roots in shabby chic, but without the sweet chandeliers or tea roses," said Jeff Scheffer, president and CEO of Universal Furniture International Inc., which recently debuted a collection named Rough Luxe. "This is not furniture you would find in your grandmother's attic."
But it has that timeless, long-lasting look.
"Farmhouse chic is an everlasting trend," said Lisa Hanly, senior brand manager for Broyhill. "It evokes elements of the past when times were simpler, yet it does not scream country décor. Farmhouse chic definitely reflects the natural, unfussy way people are trying to live in 2010."
Both Universal's Rough Luxe and Broyhill's Attic Heirlooms collections reflect this trend.
Rough Luxe borrows heavily from classical architecture with its X-shaped accents and arches, which are both timeless and modern. The clean-lined silhouettes are presented in white oak veneers with a light brown, variegated and heavily distressed finish, giving it the appearance of being hand-crafted from found objects and passed down through the generations.
The collection's modern edge comes from pieces such as the sleek low profile bed and nightstand, which have a classic contemporary look and are lower than traditional bedroom furnishings.
The clean lines traditionally associated with modern design also dominate Attic Heirlooms, which offers the option of creating a two-toned look.
But because the pieces are not antiques, they have features such as built-in silverware organizers and touch lighting, and are sturdier than many antiques, Hanly said.
Hanly added that the pieces' aged look makes the furnishings ideal for families.
"Farmhouse chic works well in family environments and tolerates heavy use, as pieces are distressed so that everyday wear and tear by families is not a big deal."
Going hand in hand with the trend is a green story, which is becoming more common in today's home's fashions. Not only do the pieces look distressed, many are actually made from reclaimed and repurposed wood.
Four Hands' Hughes collection is a prime example. Made from 90 percent reclaimed pine, the line features occasional and dining pieces that highlight a historical design in a stripped down, more organic finish.
The natural and distressed look of the rough luxe woods make them ideal candidates to mix and match with existing furnishings.
"The new lighter finishes are often distressed or naturally worn, displaying ranges of wood tones in one piece of furniture. This allows pieces to be paired with other wood tones more easily," wrote Amelia Ellenstein, vice president of visual merchandising and store design for Art Van Furniture, in the World Market Center's summer First Look publication.