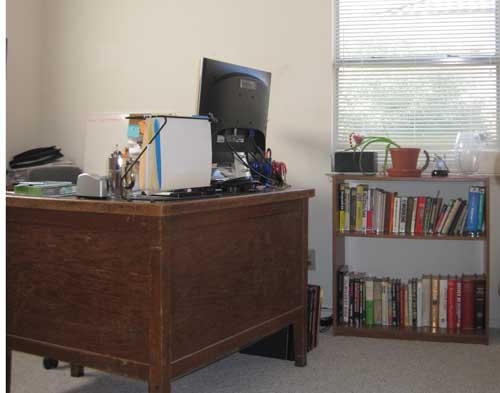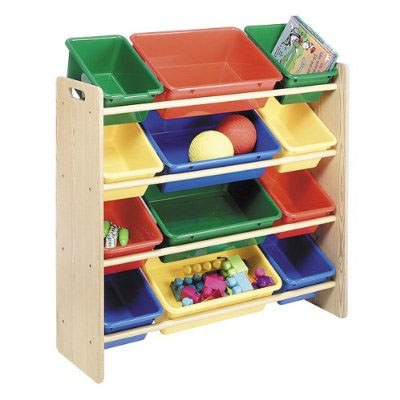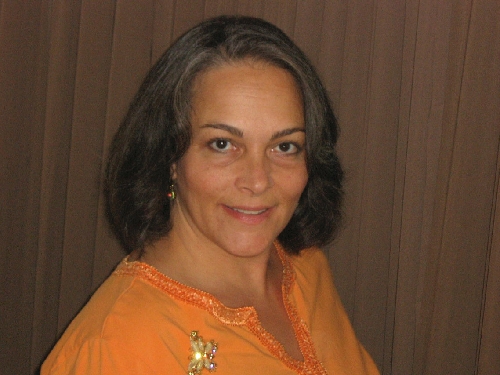 I found my desk last week. It actually wasn't lost, just buried under a sprawling pile of papers.
These papers actually spilled over the top of the desk and into the drawers and in tote bags underneath. So, with the new year just days away I decided to keep only what I needed and get rid of the rest.
I admit, I still have a ways to go, but it's a start. An admirable goal for the start of the new year.
I'm not alone in this. According to the National Association of Professional Organizers, getting organized is one of the top 10 resolutions people make at the start of the new year.
I had always thought I was pretty organized, borrowing tips I've gathered along the way from experts. At the very least, my piles were sorted by priority.
And, with the exception of old newspapers, magazines and mail, I did much better at home. Or so I thought.
Recently, Christine Ruggiero of The Lakes Professional Organizers came to my home to help me restore some sense of order – which I admit was a pretty tall order, especially with two teenage daughters. I was surprised at how much I still had to learn.
Over the past year, I have been sorting and categorizing everything in my home. Shelves in the garage have been designated for holiday decorations, cleaning and paper goods, crafts, gardening items and automotive supplies. Giant storage boxes carefully labeled on the outside helped identify what was on the inside. Cabinets and closets inside the house also were designated for specific purposes.
I've also tried to get rid of things that were just taking up valuable space, particularly in my daughters' rooms. As the girls began turning their attention away from dolls and toys to more grown-up activities, I have been gradually clearing their rooms of things they no longer need. Some have been stashed in the garage in boxes labeled special memories and other items have found new homes with children who will love and appreciate them.
Finding new purposes for items is big on Christine's list. Old CD racks can hold lids for plastic containers. Metal file racks for a desk can hold cutting boards. Extra door knobs can be attached to a wall to hang coats. Leftover plastic Easter eggs make great snack containers for school lunches or to hold hair ties or game pieces. Coffee mugs make excellent holders for pencils, pens, makeup or paint brushes.
"Coffee mugs multiply like rabbits. Everyone has them," she said. "You can use them for anything that stands up, especially if the handle is broken."
Christine likes repurposing items because it saves money and is great for the environment.
So when she spied the kids' old storage shelf in the hallway waiting for me to figure out what to do with it, she knew exactly how to put it to work: holding spices, staples and other stuff in the pantry.
I have been using storage bins and boxes for years throughout my home – to keep makeup or first aid supplies in drawers, for small office supplies on shelves and even for miscellaneous accessories in my closet. But never in my pantry.
I had thought it was fairly well-organized. I had all the boxes of cereal in one place, the canned goods together, put the baking powder next to the flour and sugar canisters and the bottles of oil and vinegar near each other –  even if they don't mix well.
Once we started grabbing the primary-colored bins and filling them with bags of beans and rice, boxes of Jell-O and baking supplies, I was amazed at what a difference it made and how easy it was to find just what I needed.
I shouldn't have been so surprised. NAPO has proven that being more organized saves time and money, increases productivity and reduces stress. In a recent survey, 96 percent felt they could save time each day and 91 percent felt they would work more efficiently if they were more organized. And Price Waterhouse Cooper estimates that people spend nearly 50 percent of their time looking for things they need because they are not properly organized.
So now I'm inspired. January is the seventh annual GO (Get Organized) month for NAPO and I'm my way to working more efficiently at home and the office.
Tackling the stacks of paper at work was just the first step.
Other helpful hints and information about organizing can be found at www.napo.net.