Plant problems probably due to irrigation, selection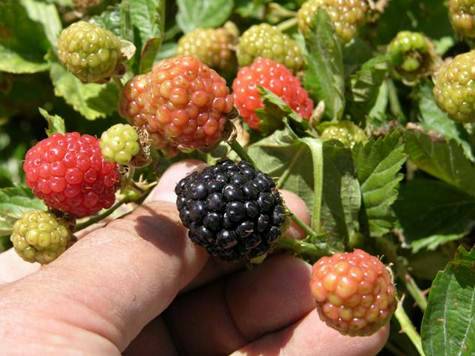 Q: We bought our current house in North Las Vegas a little over a year ago. The folks who sold us the house took a large slope (facing west) in the back of the property and put a retaining wall to level the yard. Plants in that area are dying. After reading your comments in the paper, we are equating this space to a giant pot cooking everything to death. We are fairly certain there are irrigation problems contributing to the current situation and will get them addressed once we have a plan in place.
A: My comments were made about containers, not soil in the ground. Soil in the ground stays cooler than containers because extra heat is routed to the surroundings and deeper soil.
Small containers (20 gallons or less) directly in the sun can get overly hot on the west and south sides of a home. I suggested using larger containers in those places and watering them daily (if they can drain) before the soil and roots get hot.
The use of surface mulch 2 to 3 inches deep also keeps soil in the ground from getting too hot. I suggest increasing the depth of any surface mulch used in that area.
Most of your plant problems are probably related to irrigation and plant selection for those areas. The south and west sides of a home are typically in the hottest spots. Make sure you use deciduous plants to cool the west and south sides of a home.
Shading doesn't include the roof but rather the walls and windows. You can always add plants for interest later as you figure out the personal needs and wants of your landscape.
Two-story homes may require larger trees than single-story homes. This can mean more water is needed on those sides.
On these south and west sides, make sure these plants are heat tolerant. Trees and shrubs on this side should be bulletproof to the heat and cold we can experience. This is the reason I suggest using tried-and-true desert plants for these areas.
Trees should be a distance apart — and from the house — of at least three-fourths of their mature height. Smaller shrubs of various sizes, colors and textures are randomly planted beneath these trees to create interest.
Other things to consider on that side that don't use water include different-sized rock or boulders, painting the walls different colors, murals or statuary. Use your imagination or hire someone to work with you who is creative.
Q: A neighbor suggested we look closely at Australian racer. It stays low and is green. Seeing it in place, we like it. What are your thoughts about it?
A: Australian racer (Myoporum parvifolium) works as a sprawling groundcover if you don't walk on it. It spreads in every direction about 6 feet or more (space plants at least 6 feet apart) but is not considered a desert plant (mesic not xeric).
It handles the high and low temperatures of Las Vegas and used to be quite popular. It uses less water than a lawn but should not be watered every day. Water it as frequently as a fruit tree or eucalyptus.
It's negatives? If it's watered daily, it will definitely get root rot and die. Watch this plant for spider mites during the heat. It can also be short-lived (maybe 15 to 20 years).
When it is about 5 to 7 years old, cut the long and thick stems back or it develops stems without leaves toward the center. Use three to four drip emitters and wet the roots to about 18 inches deep.
Q: I just bought our house after moving here from Southern California. The house had established Italian cypresses in the backyard. I removed the lawn, and there were roots everywhere. I tried to contact the former owner and ask him how often he was watering and how much but couldn't get hold of him. How often should these plants be watered? How much water do they need?
A: Italian cypresses are Mediterranean plants. Examples are vitex and European olive. They come from climates similar to Los Angeles and San Bernardino counties.
These plants are mesic in their water use and not xeric like many of our desert Southwestern trees and shrubs. Water Italian cypress 18 to 24 inches deep and not more often than three days a week in the summer.
Italian cypresses are tall plants (40 to 60 feet tall) and, in my opinion, should not be used in most home landscapes. They are decorative, upright and tall. They are really meant for parks and resorts such as Caesars Palace.
To keep them smaller, landscapers cut the tops off at different heights to fit the property. Cutting the tops causes the central trunk to die back and results in borer damage. Landscapers will trim them with the hedge trimmers and tie them up with green stretchable tape so they don't grow floppy side branches.
Instead, landscapers should tell them not to grow them in home landscapes and give them less frequent waterings but irrigate them deeper instead. The total amount of water applied is the same.
Q: Can Interlaken grapes take eastern, southern or western exposure? What about blackberries?
A: Both grapes and blackberries should be grown in full sun, away from hot walls, with soil improvement, irrigation and mulch. Put them at least 10 feet from hot west- and south-facing walls so the heat from the wall during the summer doesn't hurt them.
Blackberries are more of a colder climate type compared with most grapes. Neither grapes or blackberries will do well in hot locations without the air mixing so it's not so hot.
Interlaken grape is a seedless desert grape, similar to Thompson Seedless. In fact, Interlaken grape has Thompson Seedless genetics in it. For that reason, it should do well in Las Vegas.
All blackberries like the cooler climates of the Pacific Northwest and do quite well there, ripening in about one week or less. Research done in Yuma, Arizona, by the University of Arizona points out that a few blackberries have grown well in hot desert climates.
Based on that research, I grew several varieties of blackberries. Both blackberry varieties Womack and Rosborough did the best in our dry intense heat. Brazos was also recommended for desert climates, but it developed leaf scorch during hot summers. Womack and Rosborough varieties didn't. All suitable blackberries for our desert climate ripened in one day in May.
Bob Morris is a horticulture expert and professor emeritus of the University of Nevada, Las Vegas. Visit his blog at xtremehorticulture.blogspot.com. Send questions to Extremehort@aol.com.