Rugs soften hard-surface floors, warm any area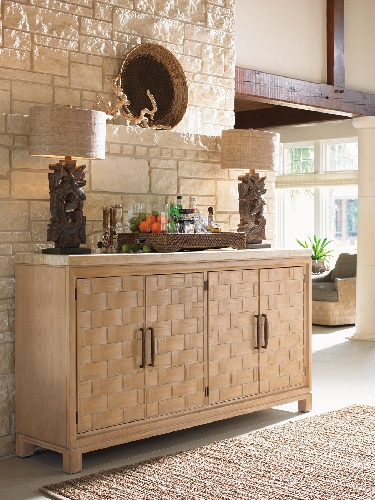 "Great is the art of beginning, but greater the art is of ending." Longfellow (1807–1882), American poet and professor, "Elegiac Verse" (1881)
Everybody loves hardwood floors, tile floors and even concrete floors. One thing we should all remember about these hard-surface floors is that while beautiful, most do need to be softened. They are a great beginning to any space.
Hard-surface floors have benefits, for sure. They are easy to keep clean and are good for folks with allergies. The downsides are the floors can appear, and be, cold. They are loud. And hard. They are good for pets, bad for babies, cool in the summer and cold in the winter.
The answer to having it all — good-looking hard-surface floors and comfortable, cozy spaces — is area rugs. While you want to show off your floors, rugs finish off the room, make the floors more "homey" and add much-needed warmth.
Using an area rug accomplishes many things. In addition to adding warmth, the texture and color of an area rug will enhance your overall décor. Having a bare floor, regardless of how beautiful it may be, is just not very inviting. By choosing colors that complement furnishings, wall color and fabrics in the room, the rug will tie the entire scheme together and make the room much more cohesive.
If you are starting from scratch with your furniture, you might start with a large area rug and use that as your inspiration for the rest of the room. Here are a few more good reasons to include area rugs in your home.
n Hearing shoes clomp around on bare floors is not a pleasant sound, and rugs will soften that sound while protecting your floors. Rugs also are great dirt catchers when placed in entryways. This prevents dirt from being tracked throughout your home.
n Rugs are very versatile. It's lovely to have a wool or silk rug in the winter and switch it out for sisal or coir in the summer. Using rugs gives you a lot of options in your space and can provide almost any mood you wish.
n Area rugs ground your space and pull seating and dining areas together. Placing an area rug within the sofa/chair configuration will add the finishing touch and make it a true conversation area.
n Different patterns, textures and colors can certainly be used in the same room. There should be something to tie them together — probably color that can be found in each rug.
n Different areas of the home require different shapes. A seating area or a dining table would most likely look best with a square or rectangle rug. An oval rug would soften the area a little more.
n Hallways or kitchens are great places for runners. Ready-made ones usually range from 2-3 feet wide and 5-8 feet long. Incidentally, you can have custom area rugs made to fit any space. This option is definitely a financial consideration but can be worth it.
n Bare floors also can present safety issues and, by placing area rugs on hardwood or tile floors, it reduces the chance of slipping on the bare floor.
James Crossley of NW Rugs, a supplier of ready-made and custom carpets, puts it best. "The two major reasons to have area rugs in your home are to define the area and to provide artwork for the floor. They also create rooms without walls."
So don't consider area rugs as a cover-up — they are just added value to hard-surface floors. You will not regret that investment.
Carolyn Muse Grant is a design consultant, expert home stager and creator of beautiful spaces. Questions can be sent to her at creativemuse@cox.net.