Service day will teach green-living principles
September 20, 2014 - 5:00 am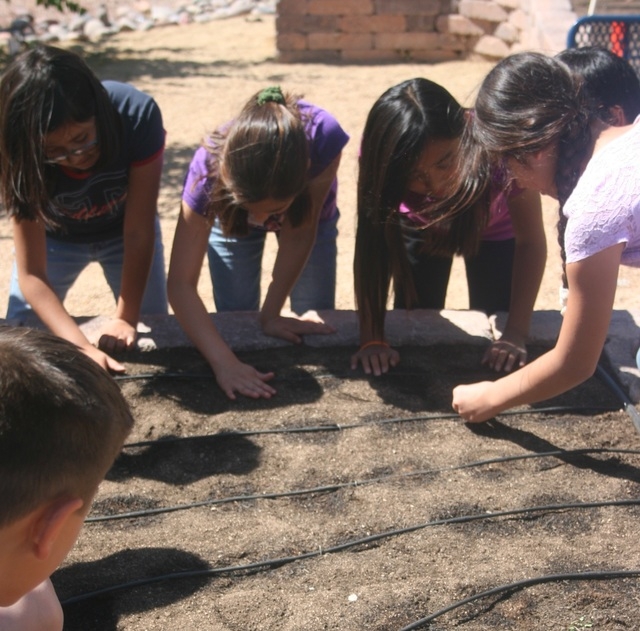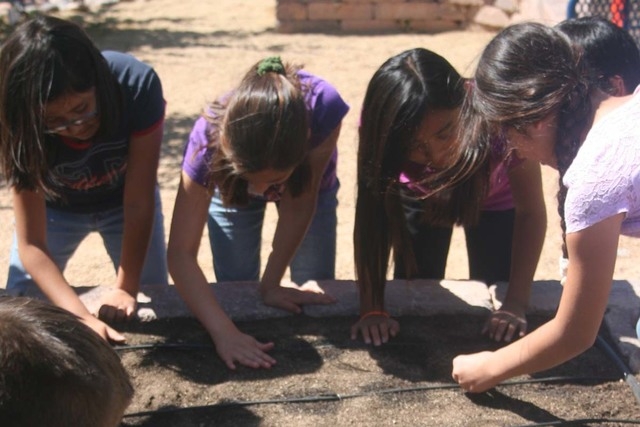 What's the best way to live a satisfying, fulfilling life? It's simple. Do your best to help others achieve the same. Would you like to live in a greener, healthier home but need some ideas or motivation to do so?
On Sept. 27, you will have an opportunity to learn about some green-living principles by helping some deserving young people achieve their goal. A half-day of volunteer service can provide the satisfaction of helping others and could result in some useful education that you can apply to your own situation at home.
I am referring to the Green Apple Day of Service, a nationwide program of the U.S. Green Building Council. The program lets parents, teachers, students, companies and local organizations transform schools into healthy, safe and productive learning environments through local service projects.
This year, the council's Nevada chapter is working with another local group, Green Our Planet, to help the students at Bracken Elementary School. The goal is simple: Make the school a greener, more effective learning environment.
Inside, 2,400 classroom lights will be replaced with more energy-efficient ones, saving the school about $4,000 a year while reducing its carbon footprint.
In the yard, the remaining 4,000 square feet of thirsty turf will be removed and replaced with raised-bed gardens that will become a new learning environment for the kids. The school has already managed to transform 28,000 square feet of turf into gardens, an admirable feat considering our current drought. When complete, the transformation will reduce the school's water use by millions of gallons and $16,000 per year.
Results of previously transformed areas are impressive.
"The garden has provided an ideal classroom for hands-on, experiential learning for our students, the kind of learning we promote here at our magnet school," school principal Kathleen Decker said. "Teachers use the garden for science, math, social studies and art classes. Students learn how to grow vegetables and fruit. They learn how to compost and take care of the garden. But our garden also impacts the health of our students. Students learn about where their food comes from and taste vegetables and fruit they've never eaten before."
Taking it a step further, Decker said they have been able to establish the first farmers market in an elementary school in the Clark County School District.
"The money we raise from the farmers market will more than cover the cost to maintain the garden and at the same time our students will learn how to create and run a business."
Teaching kids about the cycle of life by managing a garden, preparing food and selling it in the marketplace is one of the best things that could happen to our community. Resiliency and self-sufficiency are key components in building a viable future.
Green Our Planet is doing great work, bringing these programs to schools throughout Southern Nevada. It is uplifting to see the progress the group has made. In less than two years, Green Our Planet has raised more than $350,000 for school garden projects. So far, 60 projects have been completed, reaching more than 30,000 students.
The group is also developing a K-5 garden curricula for use in schools around the state and beyond. This great resource will be available to teachers very soon.
Part of Green Our Planet's effectiveness comes from its crowdfunding model. You can donate directly to the project's success at www.greenourplanet.org/greenbracken/.
Maya Angelou often said, "When you learn, teach. When you get, give." Sign up for the U.S. Green Building Council's Green Apple Day of Service at the Bracken Elementary School. The event will surely include every aspect of Angelou's simple, yet powerful advice. This is how we build community, one school, one block, one neighborhood at a time.
Steve Rypka is a green living consultant and president of GreenDream Enterprises, a company committed to helping people live lighter on the planet. For more information and links to additional resources relating to this column, or to reach Steve, visit www.greendream.biz.
EVENT DETAILS
When: 8 a.m. to noon
Where: 1200 N. 27th St. (East of Eastern & Searles), Las Vegas, NV 89101
Register at www.usgbcnv.org/event-784250 or email info@greenourplanet.org.