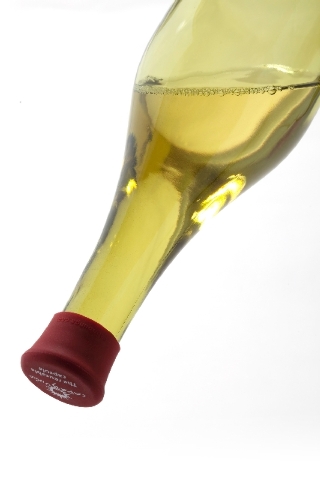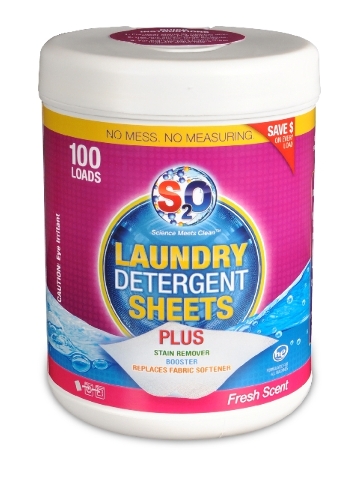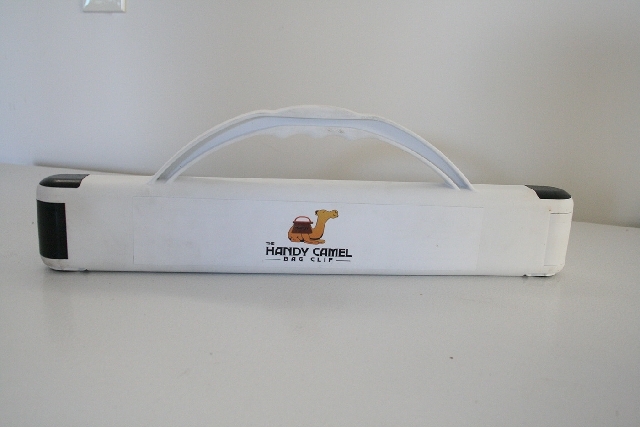 The first line in George Gershwin's classic "Summertime" says, "Summertime, and the livin' is easy." And that's exactly what you want it to be.
When temperatures rise, you naturally want to take it easy, spend more time relaxing or enjoy your favorite activities. Fortunately, creative individuals in the world have invented a variety of items that are designed to make your life easier — whether it's saving time doing chores such as laundry or preventing your drink from getting watered down by melting ice cubes.
Here's a look at some of the latest items and gadgets to make your summer cool — literally and figuratively.
CapaBunga
Sharing a glass of wine with friends — or with a good book during some well-deserved me time — is one of the joys of summer. Finding a bug crawling into the bottle, however, is not.
That's where CapaBunga comes in handy. The reusable wine bottle cap is made of food-grade silicone. Not only does it keep bugs out, it keeps the wine in. The cap slips over the mouth of the bottle, protecting the wine inside. Even if you turn the bottle over, CapaBunga will not let a drop leak out.
It is available in a variety of colors imprinted with phrases such as "Retox," "Me Time" and "In Case of Emergency Remove Cap." It easily reseals a bottle of wine after you remove the cork and resembles the bungs used to seal barrels during wine making.
CapaBunga, sold in pairs, retails for $7.95 and can be purchased at www.capabunga.com.
Chillout
Who wouldn't like their own personal cooler? Chillout is a personal fan in a space-saving versatile design. Available as a 10-inch mini tower, the fan makes a big impression with its hot hues: fuchsia, cobalt blue, bright green and black.
The fan has two speed settings, with easy-to-use front controls.
It is sold exclusively at Target and is priced at $16.99.
Handy Camel
How many times have you gotten frustrated manhandling big bags of pet food, garden soil, fertilizer or grass seed? Or even more so when it spills all over the garage floor when you try to move it?
The Handy Camel solves this problem. It is a high-tech version of the popular chip clips most of us have in our kitchens. The 17-inch clip has a special, ratcheted hinge closure system that enables it to be used on large bags.
It comes with a built-in handle, making it easier to carry large bags without worrying about tearing it or spilling the contents. It is rated to hold as much as 40 pounds.
The Handy Camel retails for $14.95 and is available at www.thehandycamel.com.
Outdoor ottoman
You can never have too many seats or too much table space, especially when entertaining outdoors. You can have both in a single, versatile outdoor ottoman, such as a square, blue and white stripped piece by Jiti available at Lamps Plus.
The outdoor ottoman, one of many available, is made of high-density foam with a removable cover. It measures 22 inches wide and is 15 inches high. The retail price is about $380.
S2O
Doing laundry is a breeze thanks to S2O, an all-in-one laundry sheet. The sheets, which come in a canister and pull out just like multisurface wipes, are extremely convenient and simple to use. Just pull one sheet out of the canister, toss it into your washer and then transfer it to the dryer along with your clean laundry. No measuring, no extra softeners, stain sticks or detergent boosters needed.
My teenage daughters love how easy it makes an otherwise tedious chore.
It is made from plant extracts, as well as soy, coconut and corn, which are effective in breaking down stains, according to the manufacturer.
The fact that it is biodegradable makes it all the better.
S2O retails for about $20 for a 100-sheet tub and is sold at retailers such as CVS, Walgreens and Bed, Bath & Beyond.
Stircicles
Do you hate it when ice cubes melt and water down your favorite mixed drink? There's a cure for that. Introducing Stircicles, a teardrop-shaped drink stirrer filled with food-safe freezer gel. Pop it in your freezer and then use the frozen stirrer in your drink.
Stircicles, offered by Cork Pops, sell as a set of four for $24.
If you don't need to stir your drink but still would like it ice cold, Cork Pops also offers a variety of other chilling tools. These include stainless steel ice cubes (set of four for $23) and Arctic Chill shot glasses (set of 12 for $138).
The stainless steel ice cubes have rounded edges to protect the interior of your glasses.
VinOice
Wine lovers haven't been forgotten. Cork Pops, which specializes in wine accessories, has created the VinOice, a stainless chilling rod that also features a drip-free pouring spout.
The rod freezes in 30 minutes and is designed to keep your wine chilled for about an hour. It is made of stainless steel so it won't affect the taste of your wine. And it works equally well in red, white or sparkling wines.
It retails at $28. Details are available at www.corkpops.com.