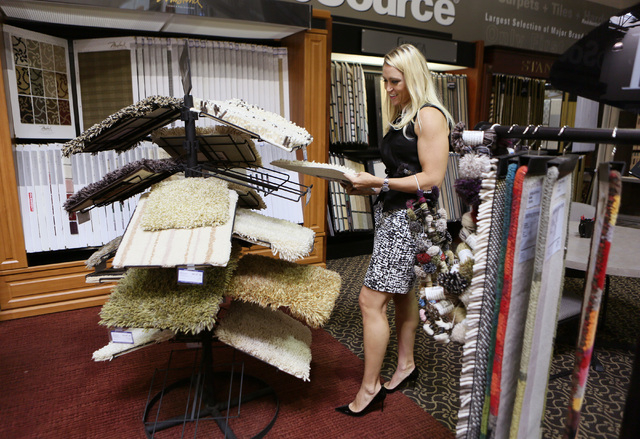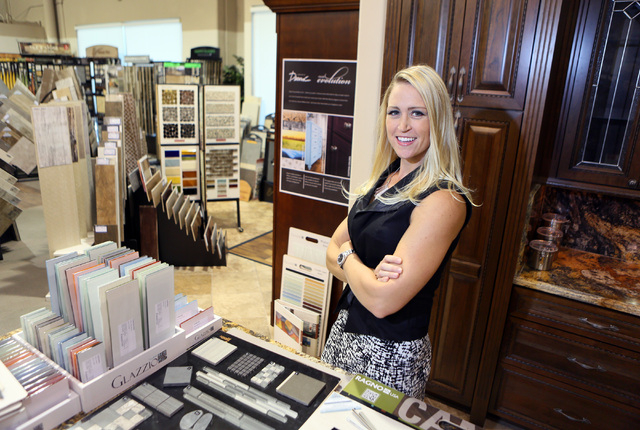 Remodeling enthusiasts might know Drew and Jonathan Scott from their HGTV show "Property Brothers." The name Melissa Roche is probably less familiar, although the Summerlin-area resident recently won season two of the Scotts' challenge show "Brother Vs. Brother."
Roche said she responded to an e-blast seeking designers for the program. After emailing and Skyping, she was flown to New York City for interviews and eventually landed before the producers. When she was shown photos of a house and asked what should be done to it, she quipped, "Tear it down." Her sense of humor, along with her tall, model-like looks, got the producers' attention.
She said she downplayed the latter.
"I'm most comfortable when I can make people laugh," she said. "I'm very comfortable in my skills as a designer."
Roche has plenty of experience. She earned a bachelor's degree in interior design from the University of Minnesota: Twin Cities. After moving to Las Vegas in 2011, she opened two businesses — an interior design firm, Blue Sofa Studio, and the furniture store Parlor 430 at 430 E. Sahara Ave. She has renovated more than 50 houses and also has commercial and hospitality design experience.
On the show, she was on Drew's team. When she was officially named the winner, he said, "Melissa, you were a team player and a workhorse. Your creativity was unmatched in this competition."
Getting to that point took six weeks of renovations. Roche said the Scotts and their entourage would arrive in the morning to film a brief segment, then leave and return later to see how things were progressing.
"They're always business; they're always 'on,' " Roche said of the brothers, adding that Jonathan had the more casual attitude of the two.
"The work and design, that was easy," Roche said. "The hardest part was sticking to your three-day challenge … It was, 'Oh, you just finished a house. It's 7 a.m., so let's do another house.' It was (nonstop). There was only Sunday off."
She said she could have done an extensive design if not for time restraints. Contestants were also restricted as to their choice of sinks, flooring, cabinets and faucets.
"It was kind of frustrating," she said.
Roche said the contestants received no information about the house's true owners, so, as she worked, she gleaned information just viewing how it was decorated.
Roche said hiring an interior designer should not be intimidating.
"It's like, yeah, you can work on your own car, and you can sew your own clothes, but I don't suggest doing either," she said. "You can probably design your own kitchen, but I can give you help. … You see it on TV, and it looks easy enough, but it's not necessarily (so)."
Local clients Keith and Julie Lujan worked with Roche through their business, Las Vegas Crown Moulding. When they bought a home in Red Rock Country Club, they hired her to revamp it. Julie Lujan said the change was dramatic.
"She's so good at picking out colors … she picked out the stone and cabinetry," Lujan said. "She has a really good eye as far as 'seeing' things."
Contact Summerlin Area View reporter Jan Hogan at jhogan@viewnews.com or 702-387-2949.