Welcome HGTV into your home
September 20, 2012 - 1:07 am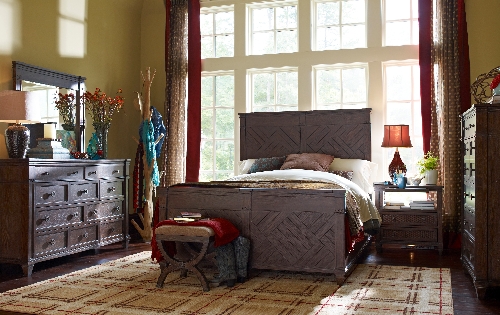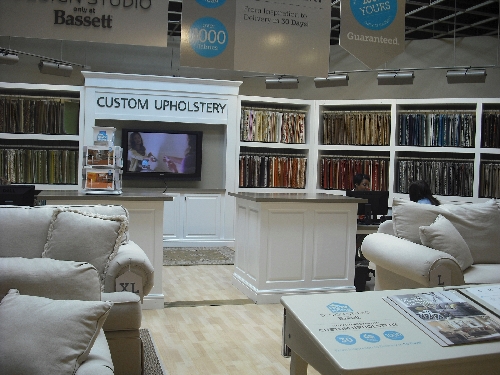 One of our favorite parts of watching home makeover shows on HGTV comes at the end when the complete project is unveiled. Now you can bring that same excitement to your own house with the new HGTV Home collection that includes carpet, paint and furniture manufactured by Bassett Home Furnishings.
The idea behind the collection is to give consumers the benefit of HGTV's expertise in creating the perfect look for their home, as well as instilling confidence in their purchasing decisions.
"What we are doing with all of our products is helping consumers cut though the angst of buying products for their homes," said Ron Feinbaum, general manager of consumer products for HGTV. "When you go in to buy furniture, for example, it is a daunting experience. People compare buying furniture to buying a car because there are a lot of choices when they walk in."
Between colors, styles and method of construction, along with a piece of furniture's expected lifetime, making a decision can be difficult, he said.
And that's where the HGTV brand comes in. Feinbaum said people trust the network and website to provide ideas, inspiration and information.
"When people walk into a furniture store that carries our furniture, it makes it easier for them to pick a product for their home; it gives them confidence and permission to make a choice.
"We're not reinventing furniture; we're not creating floating sofas," said Feinbaum. "What we are trying to do is precurate the product for them. We are creating products that are on trend, looking at the marketplace and projecting what style and color trends will be."
The Bassett furnishings, which debuted at the end of August, include custom upholstery and accent pieces. Also part of the launch was a revamped design center at the manufacturer's stores across the country, including Las Vegas.
"Specifically, this brought a light - a revealing – of what Bassett has to offer our customers. It's our version of the big reveal and they get it," said Tina Robinson, manager of Bassett's Las Vegas store.
The collection features upholstery such as sofas, chairs, sectionals, ottomans and headboards, along with style-boosting accent pieces.
Robinson said the HGTV collection at Bassett provides a customized piece, made in the United States and delivered within 30 days in most cases. Buyers can choose from 1,000 fabrics, including leather, and numerous colors for the accent pieces.
"This strategic partnership with HGTV leverages Bassett's more than 100-year history of building quality home furnishings while tapping into the popularity and credibility of the HGTV brand among home enthusiasts," said Robert H. Spilman Jr., Bassett's president and chief executive officer. "The launch with HGTV Home drives Bassett's commitment to combining stylish, well-priced custom furniture with top-notch room makeover advice from our team of design consultants."
Robinson said there are four degreed designers on staff and three designers with years of experience to help customers create the rooms of their dreams.
"For us it's not about selling a sofa, it's about what do you want that space to be," she said.
Robinson said the staff at Bassett, which goes through regular training, focuses on understanding customers' needs and lifestyles before walking through the showroom.
There are four furniture collections within the HGTV line: Water's Edge, Meadowbrook Manor, Classic Chic and Woodlands.
Water's Edge is a casual collection with a coastal feel for those who live - or aspire to live - near the beach or water. Finishes are lighter and pastel hues are used, as are rattan accents. Some of the hardware was inspired by an old compass.
Meadowbrook Manor is a little more refined with darker woods. It has a neoclassical look that is chic and sophisticated.
Classic Chic takes a modern approach in dark and cherry woods. Pieces have a somewhat retro look from the '40s and '50s along with sensuous curves. Hardware was inspired by a pair of cuff links.
Woodlands is the most rustic collection with rough-hewn pieces and plenty of focus on wood textures.
All of the furniture coordinates with HGTV Home's flooring by Shaw, wallpapers and paints from Sherwin-Williams. In fact, Sherwin-Williams paints are used in vignettes throughout the Bassett stores to show how well they coordinate.
Additionally, the furniture pieces were thoughtfully created to include functions such as built-in charging drawers, night-lights in nightstands and felt-lined jewelry drawers. The collection launched with more than 100 pieces, all of which coordinate with Bassett's own collections.
Feinbaum said HGTV chose to work with Bassett because of its long-standing commitment to quality, ability to customize with the help of an on-site designer, network of distribution and understanding of the brand.
"Culturally, we just connected very well with Bassett. The people there get our brand," he said, adding they met with 18 potential partners before selecting Bassett.