In Las Vegas address, #MeToo founder says important work remains
August 30, 2018 - 10:59 am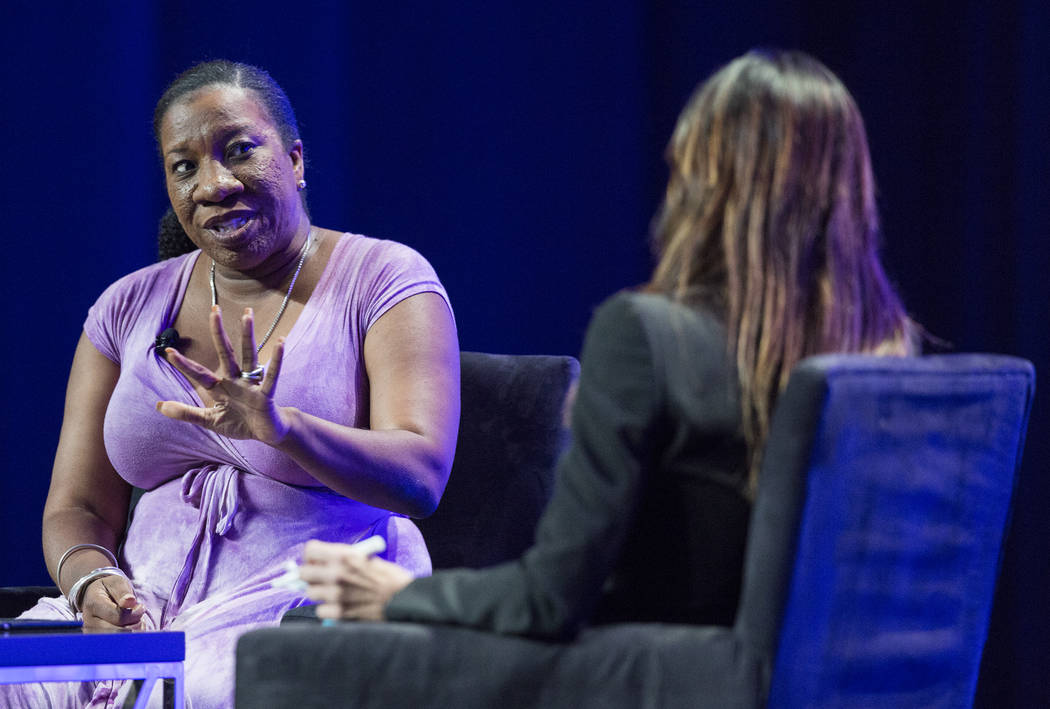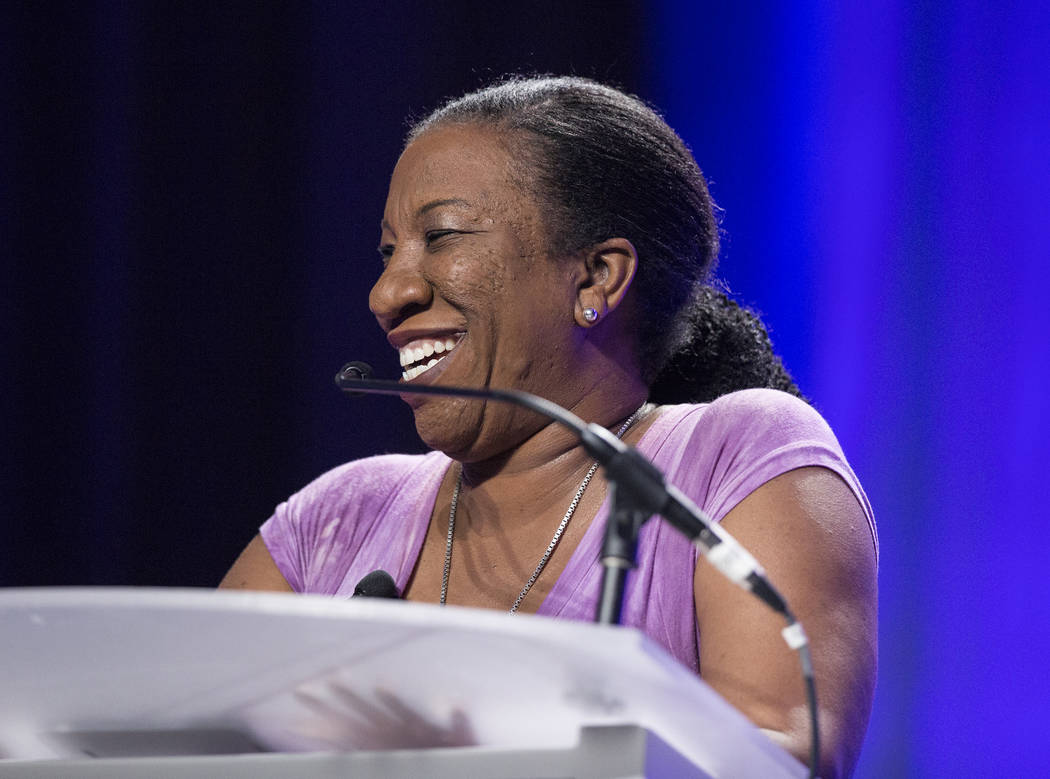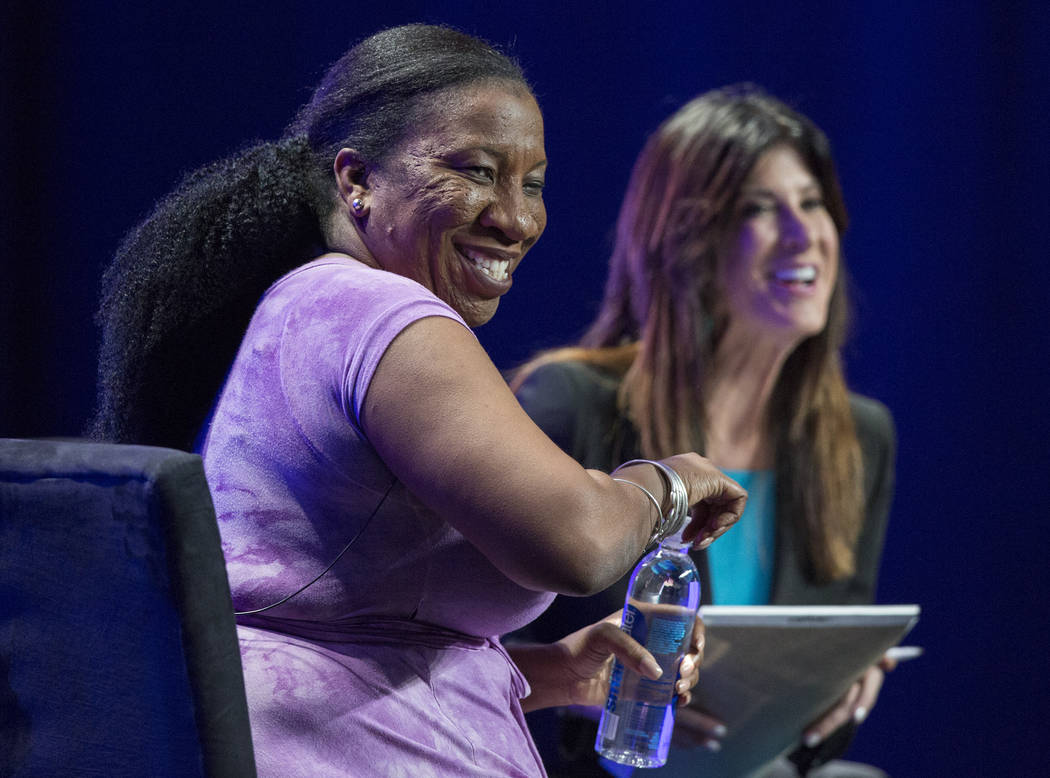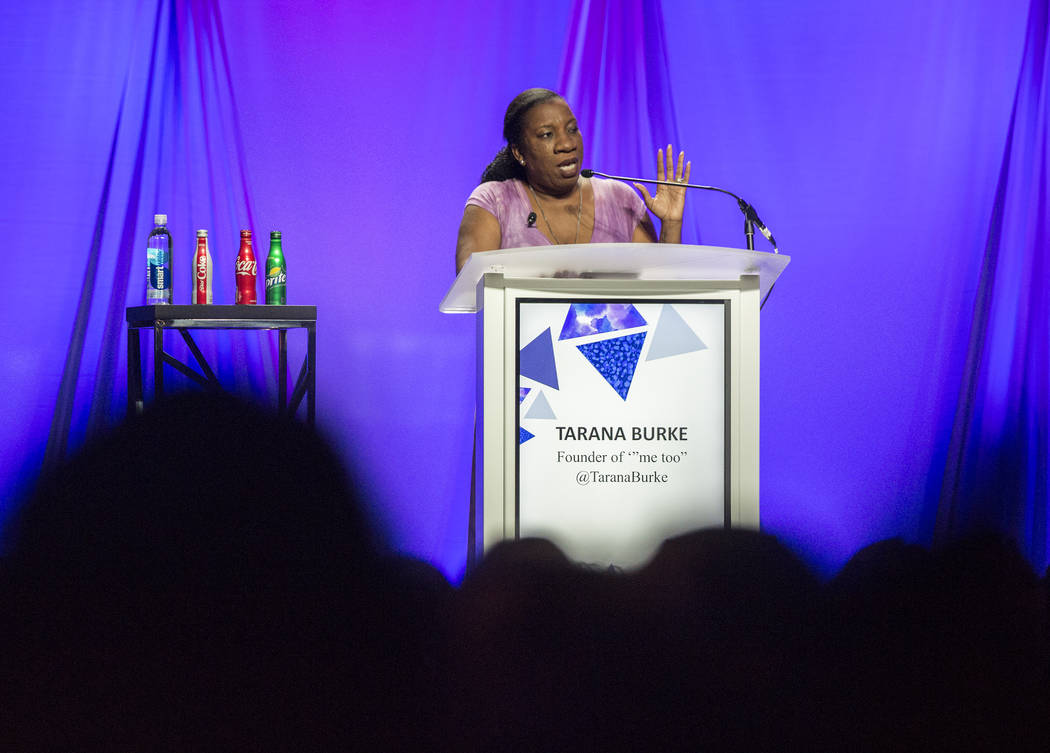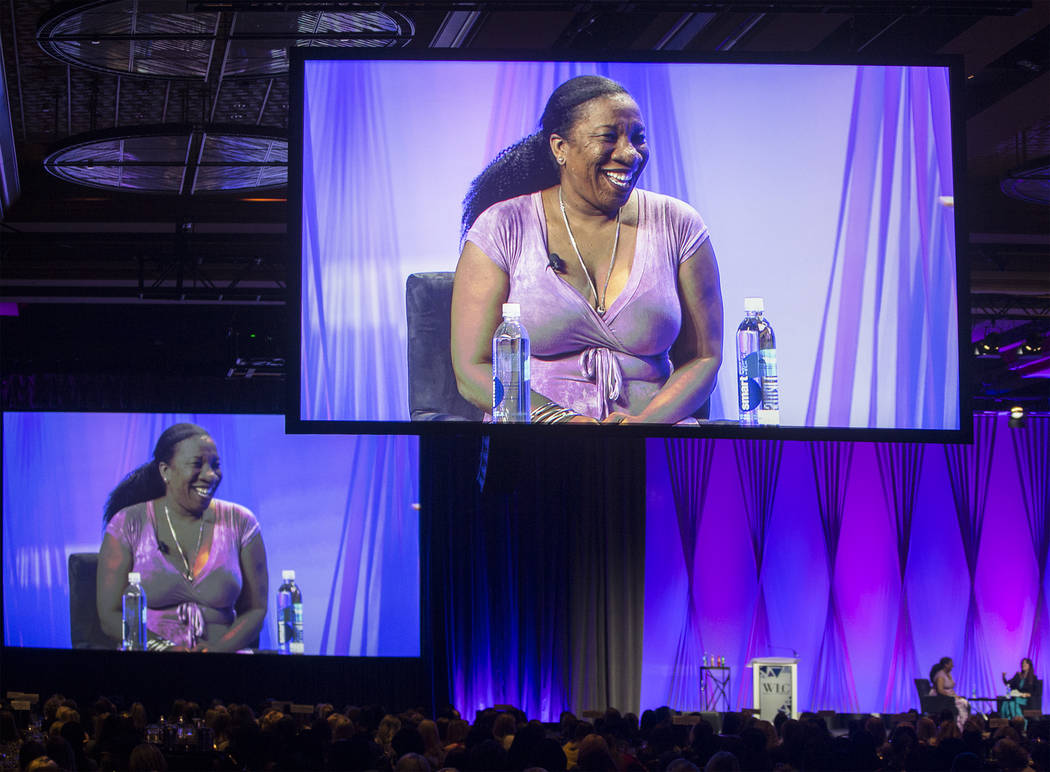 Tarana Burke, founder of the #MeToo movement, is used to speaking up for women and girls who are victims of sexual assault and harassment. It's been her life's work, long before the hashtag went viral last year.
Although #MeToo has become synonymous with sexual assault in Hollywood and corporate America, important work is happening with young women in communities nationwide. Burke's organization, JustBe Inc., aims to provide young girls and women of color with resources that can protect them from becoming victims.
Burke and her partners conduct workshops in community centers, universities and grade schools across Pennsylvania, New York and Alabama.
"My work is all in community," said Burke, 44, who was in Las Vegas this week to give a keynote address at the annual Women's Leadership Conference at MGM Grand. "We're doing workshops in middle and high schools, partnering with the National Domestic Workers Alliance, the National Women's Law Center, the National Farmworker Alliance and more."
The genesis of #MeToo came in 1997 when Burke met a young girl she refers to as Heaven. Heaven confided in Burke about a family member who was sexually abusing her. Burke said that when she referred Heaven to another counselor — someone who could "better help her" — Heaven retreated, her trust in Burke draining from her face.
"I still remember that face," Burke said. "All I really wanted to tell her was 'me too.' She put her mask on and went back into the world. I don't know where she is now but I still think about her all the time."
Ten years later, Burke founded JustBe Inc., naming the movement behind it #MeToo.
Today, the hashtag is used internationally to symbolize solidarity among victims of sexual assault and harassment. It went viral in 2017 when renowned actress Alyssa Milano encouraged victims of sexual assault via Twitter to respond #MeToo if they'd ever been sexually assaulted. Within days, the movement was global.
"Before #MeToo went viral in the way it has, we had to find strategies and ways to get people to face it," Burke said. "I'm grateful that it's not that hard anymore. But when it first went viral, I went into panic mode. I thought, 'This is the end of me. No one will ever know about the work we've done for all these years.' "
The lack of acknowledgement enraged African-American women across the country. Several took to Twitter to voice their frustrations including their exclusion from the conversation.
"The neglect isn't in the movement," Burke said. "It's in the media. … We're hearing a really narrow view of what sexual violence is and how it affects the world. If we focus on what the work of the movement actually is, we'll see that there's space for everyone."
Moving forward, Burke said there is more for #MeToo to accomplish.
"We'll be doing this work for a long time," she said. "One of the things I hope that this movement does … is provide a space for younger people to look around, see what's happening and say 'Hey, I feel like I have a voice.' I had a 15-year old girl in Rhode Island contact me about how she's organizaing around sexual violence in her high school. #MeToo being so public is helping give courage and language to young people so they can have a space."
Contact Mia Sims at msims@reviewjournal.com. Follow @miasims__ on Twitter.