Las Vegas Natural History Museum wildlife collection grows
November 30, 2015 - 10:38 am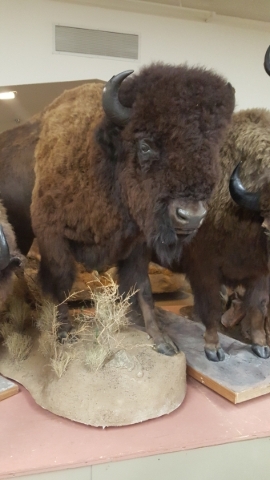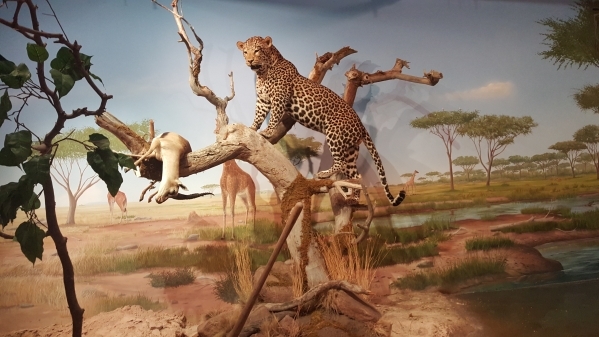 Lions and baboons and bears, oh my!
They're a few of the species joining the Las Vegas Natural History Museum displays, thanks to a recent donation from casino developer — and wildlife enthusiast — Gary E. Primm.
Valued at $650,000, the Gary and Matthew Primm Wildlife Collection features almost 100 exotic and domestic animal species, assembled during more than 20 years.
Selected specimens — including a giraffe and hyena — are on display inside the museum's Africa exhibit.
Other species represented in the collection range from white stag and chamois to bison.
Marilyn Gillespie, the museum's executive director, describes the collection as "true art," adding that "many of the pieces that they have donated to us are the best examples of natural history exhibits that I have ever seen."
Adding the exhibits "raises the bar of our current collection," providing museum visitors with "a chance to see specimens that they may never be able to in their lives," Gillespie says.
The Las Vegas Natural History Museum, 950 Las Vegas Blvd. North, is open from 9 a.m. to 4 p.m. daily; admission is $5-$10, with children 2 and younger free. For more information on the museum and the updated Africa exhibit, call 702-384-3466 or visit www.lvnhm.org.
For more stories from Carol Cling go to reviewjournal.com. Contact her at ccling@reviewjournal.com and follow @CarolSCling on Twitter.