Living through hard times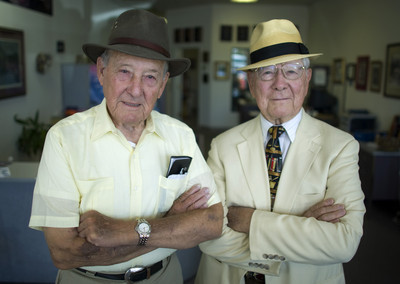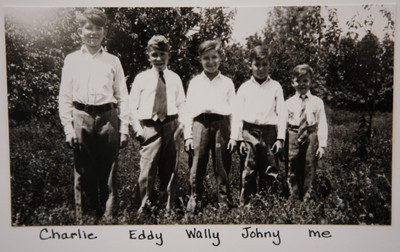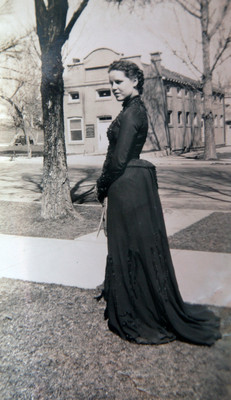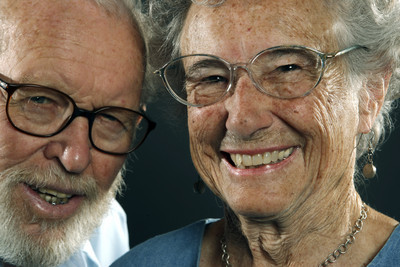 Between 1929 and 1933, U.S. economic growth plummeted 30 percent, the stock market lost 90 percent of its value and 40 percent of banks failed.
Many lessons were learned from the Great Depression, lessons now woven into the fabric of our financial system. (President Franklin D. Roosevelt's New Deal program established the Federal Deposit Insurance Corp., unemployment relief and stock market reform.)
But with Las Vegans gripped by what some economists think could possibly become the largest economic downturn since, the Review-Journal sought another kind of lesson. We asked survivors of the Great Depression for their advice on how to persevere in the worst of times.
"You have to cut out everything except the necessities," said Gale Andress, 82. "You've got to eat and you have to have a place to sleep. Everything else you've got to do away with."
Andress — who was raised by his grandparents — was 6 years old when his grandfather, a used-car salesman named C.C. McDaniel, moved from Bisbee, Ariz., to Las Vegas in search of somebody to sell a used car to.
"He had $23 in his pocket," said Andress, now a retired construction worker who lives with his wife in Nelson. "He slept on the old courthouse lawn with newspapers over the top of him because he didn't want to spend the money for anything but food."
After landing a straight-commission job selling cars for Jim Cashman to the builders of Hoover Dam, McDaniel saved for eight months and bought a one-room shack in North Las Vegas for $300. He drove back to Arizona for Andress and his grandmother using Cashman's demonstration car.
"We were lucky," Andress said. "When we got here, anybody that had a room for rent, rented by the shift. One guy would come in and go to bed. He'd get out and they'd change the sheets. Then another guy would go to bed.
"Three times, they would rent that bed."
By Woodlawn Cemetery, Andress recalled, the line of people living in old car bodies and under bushes stretched "for miles." And this was in a town widely regarded as having escaped the Great Depression's worst effects.
"No, we definitely felt it," Andress said. "People were going from hand to mouth and begging for food."
One of their frequent destinations was Pinjuv Cash Grocery at 714 E. Ogden St.
"It seemed like almost every day, some guy would come by looking for something to eat," said Mike Pinjuv, 83, whose father ran the store out of the front of their home.
"Dad would always tell us to make them a baloney sandwich," said the State Farm insurance agent, whose work ethic still brings him to his Las Vegas office five days a week.
"Most of them asked for a job," Pinjuv said. "But, of course, we didn't need anybody, because Dad put all five of us to work at the grocery store." (Pinjuv said he knew how to count change by age 7.)
Michael Pinjuv lost his store in 1940 — finding eventual work as a janitor and plumber — because his heart was too big to deny IOUs.
"He just couldn't say no to people with kids," said Johnny Pinjuv, Mike's 85-year-old brother, who retired from the Clark County Treasurer's office three years ago.
"They'd never pay, and Mom used to holler, 'You've got to collect your money!' That's the only thing I can remember my mother hollering about."
The Great Depression first hit Gene Segerblom when the woman down the hall stopped offering her 25 cents to wash her dishes.
"She went broke," said the 90-year-old former Nevada Assemblywoman, who was 11 at the time, "so she had to move out."
Pretty soon, half of Segerblom's neighbors followed suit. This was unfortunate for Segerblom's father. He owned the three-story Salt Lake City apartment building they all lived in, carrying a $50,000 mortgage that half-rent did not cover.
"The bank told Dad he had to pay the money or get out," Segerblom said. "So he got out."
Segerblom's father moved his wife and five children to Reno in 1933. He painted houses, Segerblom's mom worked in a store.
"In those days, your mother didn't work," she said, "but we were out of money."
Segerblom, who has lived in Boulder City since 1940, advises people to hold onto their home "no matter what has happened to it."
"I get phone calls all the time," she said. "Would I like some help with my mortgage?" (Segerblom has owned her current home outright since she and her late husband, Cliff, had it built in 1978.)
"I hope the government is gonna be able to do something for people so they can maintain their homes, because things are gonna get better," Segerblom said. "I'm a believer, having gone through one depression."
Having faith in the cyclic nature of our economy also is Mike Pinjuv's strongest recommendation.
"It has gone down before and it always comes back up," he said.
When the stock market crashed, Adele Kadans' mother was a widow raising two young children on Manhattan's Lower East Side. Lillian Kadans was lucky enough to keep her job as a bookkeeper through the 1940s.
"But we barely made ends meet," said Adele, now an 89-year-old retired advertising executive. "There was only one room for the three of us, with a toilet outside between two apartments."
Adele and her older sister, Evelyn, were made to share a single coat.
"It was bad, but we never thought of it as bad," said Adele, who suffers visibly from the effects of radiation and chemotherapy for non-Hodgkins lymphoma and breast cancer, which she said she believes was ultimately cured with apricot pits and positive thinking.
"My mother taught us one thing," Adele said. "You have to think positive and everything will be fine, no matter how bad it is."
Contact reporter Corey Levitan at clevitan@reviewjournal.com or 702-383-0456.
COREY LEVITAN * REVIEW-JOURNAL