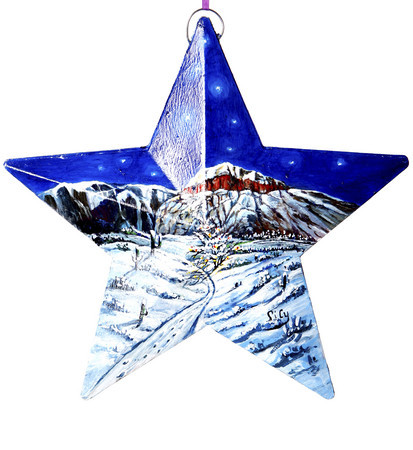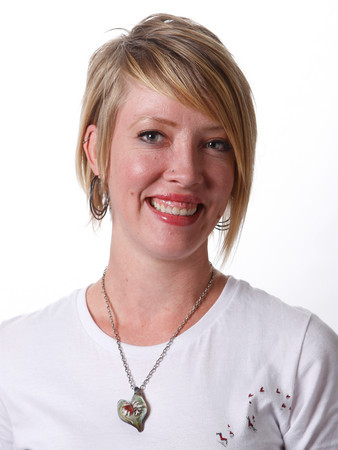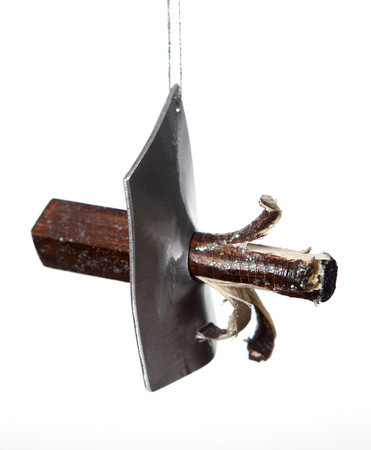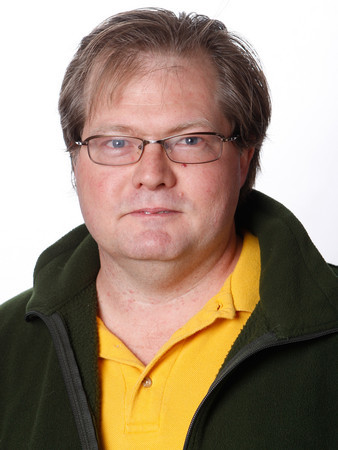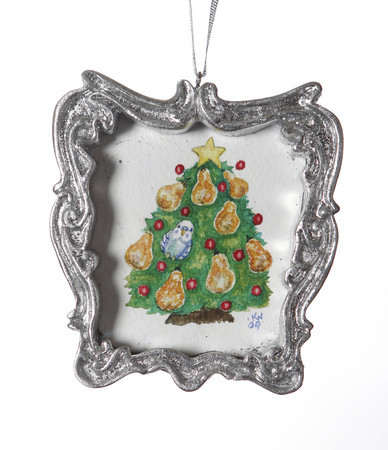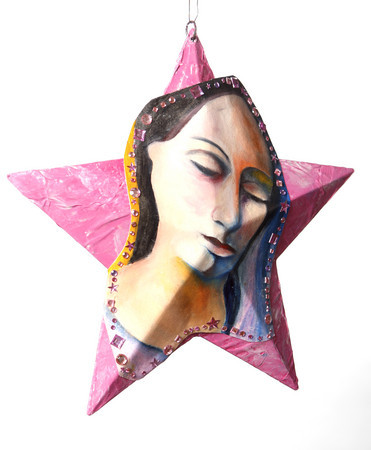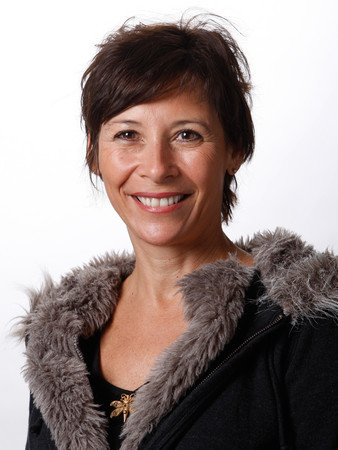 Deck the halls with boughs of … Dahli?
In the spirit of the season, we asked five valley artists to put their personal spin on the mass-produced Christmas ornament. Maybe the results will inspire your own creativity. Happy holidays!
"Winter Scene of Red Rock"
By Lily Adamczyk
Three years ago, Adamczyk — a native of Southern California — quit her job as a sales rep for a wire manufacturer to paint full time. Showings at the Art Encounter, City of the World and Arts Factory have built her reputation as a realist specializing in landscapes and seascapes. Working in acrylic on metal, Adamczyk, 62, says she created her star-shaped ornament to honor Red Rock Canyon National Conservation Area, where she often hikes. "It's an inspirational part of Vegas that not a lot of people get to see," Adamczyk says.
"Square Peg in a Round Hole"
By Jeff Hagen
A welder by trade, Hagen says he was "working on some metal one day and it just kind of turned into art." Now the 40-year-old Iowa native makes a living selling his abstract metallic fragments on eBay. For his ornament, Hagen was inspired by holiday stress. "You have to bend and accommodate people and things," he says. "So I took a hammer and I beat a peg through a hole, not knowing how it would come out — just like people do with life sometimes."
"Naughty or Nice"
By Jennifer Main
A mainstay of the local art scene for a dozen years, this Las Vegas Academy grad operates her own gallery — which she relocated last year from the Arts Factory to 5333 Arville St. Known for figurative expressionism mixing bright colors with whimsy, Main, 29, coaxed her ornament out of acrylic on aluminum. "For me, growing up in Vegas, I don't have any problems with the sexy, sinful parts," she says. "And I've always liked the struggle between good and bad. Since it shows up in the song ('Santa Claus Is Coming To Town'), I wanted to play with it."
"Mother Love"
By Niki Sands
Sands is a former dental office manager and bookkeeper who, since her midlife crisis, became a full-time contemporary figurative artist with a gallery at the Arts Factory, 107 E. Charleston Blvd., and pieces hanging in The Venetian and Erotic Heritage Museum. The Detroit native, 49, painted the Virgin Mary with oil on paper, then affixed the image to a decoupage star. "I call her 'Mother Love' because that's what she symbolizes to me," Sands says. "She's the root of what Christmas is about, and she also sacrificed."
"Budgie in a Pear Tree"
By Karen Wheeler
The life of Karen Wheeler, 54, has been one ceaseless battle against muscular dystrophy. Art, she says, helps her cope. "It's my one voice of independence," says the wheelchair-bound Kansas native, who picked up her first brush at age 4. "Nobody can help me with this stuff. I need help with almost everything else." Wheeler's ornament stars Spanky, her 8-year-old parakeet (or, as they say in Britain, "budgie"). Wheeler recently noticed how similar Spanky's shape was to a pear's. "I've done other paintings with him," Wheeler says. "I prefer painting humorous things, because if I can generate positivity by what I do, it reflects in how I feel."
Contact reporter Corey Levitan at clevitan@reviewjournal.com or 702-383-0456.