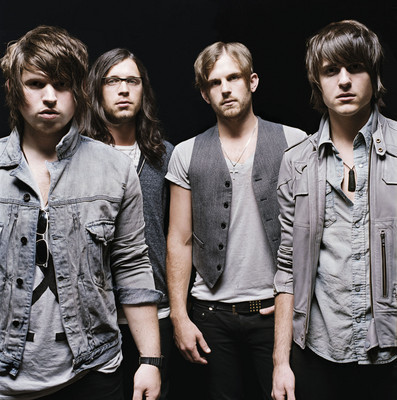 It's not easy for a band to begin with small indie fame then handle the pressures of increasing popularity, all the while making it look so effortless.
But that is what Nashville natives Kings of Leon have done, and the boys of the South even have managed to step up their game in their new musical adventure.
"Only by the Night," released in late September, has become the group's most anticipated album yet.
Expectations are high after their third album — "Because of the Times," released in April 2007 — was labeled their "crowning achievement" by Entertainment Weekly.
Three brothers and a cousin, all with backgrounds in gospel and true Southern music, make up Kings of Leon. Their new record has managed to create the perfect mixture of folk and indie, with the comfort of some classic Tennessee rock.
Recognizable tracks such as "Sex on Fire" have an upbeat tempo similar to another well-known indie band, The Strokes.
Meanwhile, the slow-paced track "Revelry" soothes you as lead singer Caleb Followill croons the lyrics "What a night for a dance …" over stunning melodies.
Not that this album completely escapes the unoriginal.
"I Want You" is a little bit too common and overplayed on the lyrical side, as the message of missing a past relationship seems to be an overused topic in any major rock song.
But with Followill's country twang and a commanding voice that many rock stars lack, the unoriginal is excused. The performance of the band makes up for it.
After three records and five years of touring, the boys of Kings of Leon have solidified their position as the band to watch out for.
If they manage to avoid becoming some ultra-hipster cliche, their international success should continue, and a greatest hits album could be in their future.
R-Jeneration
REVIEW
Who: Kings of Leon
What: "Only by the Night"
Plus: Nice mix of folk, indie
Minus: Not entirely original
Grade: B