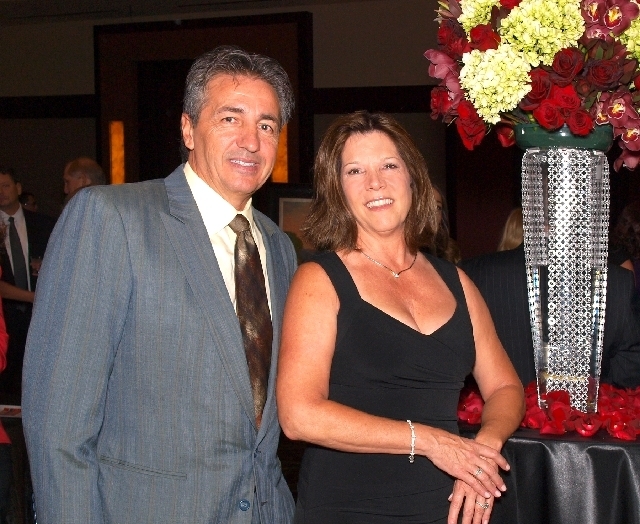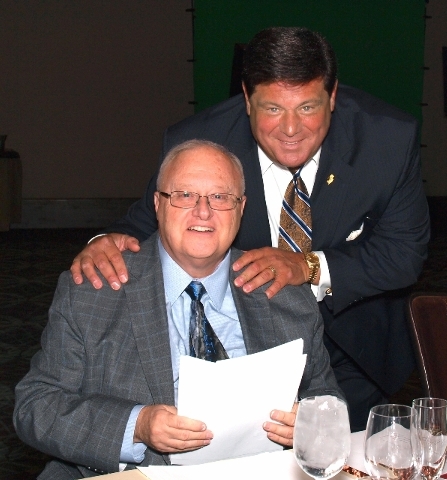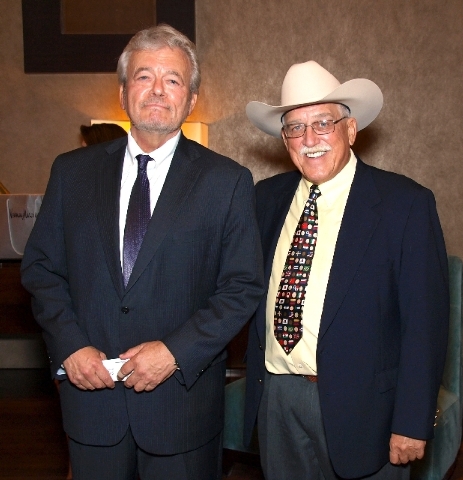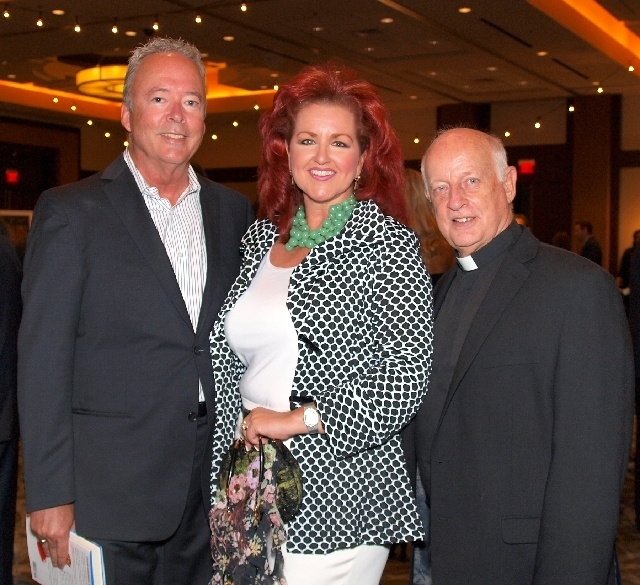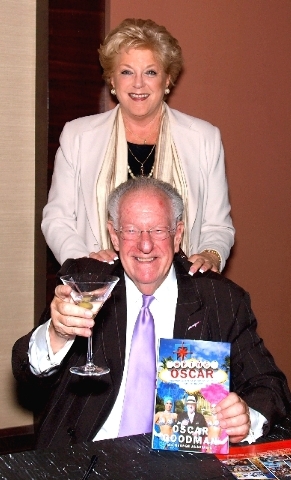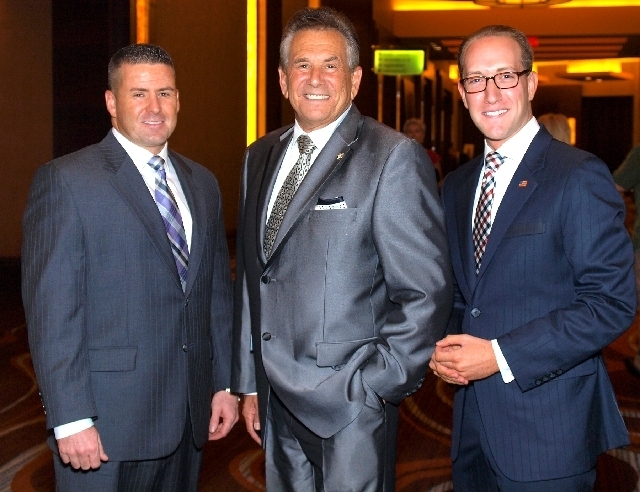 Tom Humm of Beasley Broadcasting was the recipient of the Lifetime Achievement Award during the 18th annual Nevada Broadcasters Association's "Celebrating Our Nevada" gala Aug. 17 at Red Rock Resort. Humm has been in broadcasting for 35 years. He was joined on the stage by his wife of 44 years, Marcy Romeo Humm.
The gala, which attracted more than 550 guests, honored the association's Hall of Fame Class of 2013 and paid tribute to the renaissance of downtown Las Vegas. Kicking off the program were Bob Fisher, president and CEO of the association; Brandy Newman, chairman of the board for the group; and Thom Porterfield, former chairman.
Mayor Carolyn Goodman and former Mayor Oscar Goodman received the Pinnacle Award.
The I-Team from KLAS-TV, Channel 8 was winner of the Community Achievement Award.
Special recognition was given to Steve Schorr of Cox Communications; Ed Henry, chief White House correspondent for Fox News; Colin Cowherd, ESPN Sports Radio host; and KOLO-TV, Channel 8 in Reno.
Cowherd, host of "The Herd" on ESPN radio, worked as a sportscaster for then KVBC-TV, Channel 3 in Las Vegas earlier in his career where he earned multiple Nevada Sportscaster of the Year Awards.
In addition to his duties for Fox News, Henry served as the 2012-13 president of the White House Correspondents Association.
KOLO-TV is celebrating 60 years of service in Northern Nevada.
Attorney Dick Zaragoza, the association's legal counsel and past president of the Federal Communications Bar Association, also was honored during the gala.
The 2013 inductees into the Hall of Fame were Vince Aulicino, Robert Berzins, Brian Black, Mitchell Bowels, Lynn Briggs, Chris Brown, Daniella Chinnici, Justin Chambers, Corey Cuddeback, Robin Covey, Bill Davis, Lois Marie Esparza, Frank Feder, Raymond Fodge Jr., Heather Forcier, Tracey Frohn, Bruce Garret, Dan Green, Lee Grau, Frank Harnish, Kelly Herren, Mitch Kelly, Jim Koonce, Carla Lewis, Karen Lynne, Al Miller, Angeline Marushin, John Nasshan, Gretchen Rexroad, Eileen Ruiz, Terri Russell, Doug Shane, Shawnee Smith, Tate South, Tracy Teagarden, Mark and Pat Thomas, Roy West and Sean Williams.
Steph Mackenzie of KXPT-FM, 97.1 conducted the live auction to raise funds for the Linda and Tony Bonnici 2013 Scholarship Fund.
Other guests in attendance were Congresswoman Dina Titus, Congressman Joe Heck and Lisa Heck, Sue Lowden, Lorraine and Dennis Bono, Paula and Steve Francis, John L. Smith, Patty Romeo, Barbara and Bruce Woollen, Cara and Norm Clarke, Toni Hart, Mark Schafer, Chuck N. Baker, Nina Radetich and Jack Finn, Debbie Hall, F. Andrew Taylor, Claudia Ponce, Stephanie and Steve Stallworth, the Rev. Bill Kenny, Dana Roselli, Sylvia Alvarado, Bruce Spotleson, Adrienne Lefebvre, Tom Axtell, and Sharry and Tim Quillin. Frankie Moreno and his band entertained.