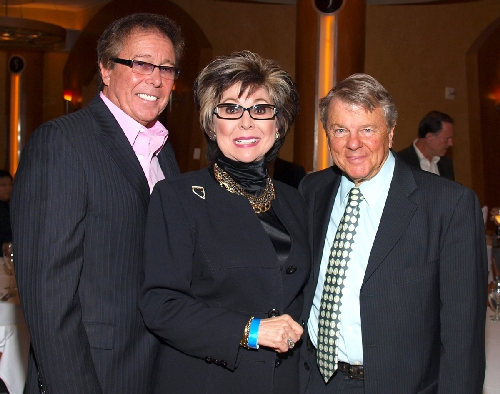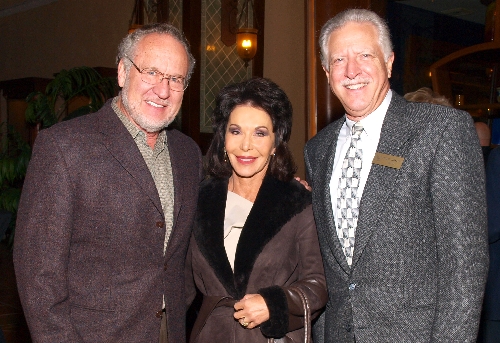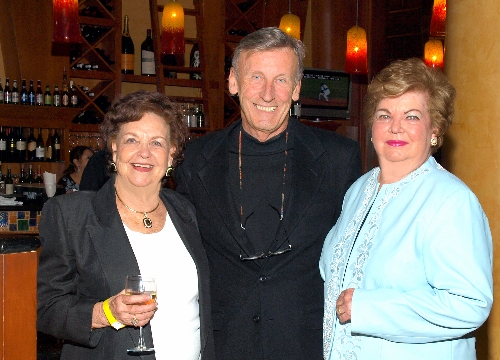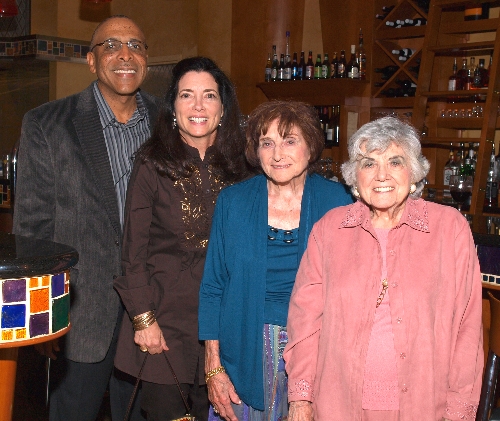 Mayor Carolyn Goodman and former Mayor Oscar Goodman were honored for their support of the arts by Nevada School of the Arts on Oct. 5 at Spiedini Italian Ristorante.
The evening included entertainment by students, a silent auction, wine from Southern Wine & Spirits, and dinner prepared by Spiedini's proprietor and master chef Gustav Mauler.
The event was chaired by Shirley Blair and Libby Bjerke. Members of the host committee attending were former Nevada first lady Dema Guinn, former Sen. Richard Bryan and Bonnie Bryan, Lt. Gov. Brian Krolicki, Dennis Bono and Lorraine Hunt-Bono, Joe Brown, Stephanie and Eric Goodman, Jeri and Rick Crawford, Todd Spector, Kevin Blair, Lia Roberts-Fleming and Steve Fleming, Randall Peoples, Paul Workman and son Mason Workman.
Bjerke, vice-chair of the school's board of trustees, was joined by fellow board members Shirley Blair, Philip Koslow, Arturo Ochoa, Mary Straub and Penny Taylor.
Advisory Board attendees were Laurel Andrew, Hal Weller, Candy Schneider and husband state Sen. Michael Schneider, and dean of the Nevada School of the Arts Shakeh Ghoukasian.
Among the guests were Gov. Brian Sandoval, Toni and Bud Pettengale, Wendy and Richard Plaster, Bill Kephart, Cynthia and Richard Teh, Haim Ventura and Fran Fine Ventura, Elaine McNamara and Chris Hall.
The evening's program began with 11-year-old violinist Emily Richardson, a student at Bob Miller Middle School, playing Felix Mendelssohn's Concerto in E Minor, accompanied at the piano by Jae Ahn.
Eleven-year-old pianist Victoria Young, also a Bob Miller Middle School student, played "Suite Iberia 1" by Isaac Albeniz.
Violinist Michael York, a sophomore at Clark High School, entertained by playing "Gypsy Airs" by Pablo De Sarasate, with accompaniment by violinist Michael Kwok and pianist Michelle Lee.
Other guests enjoying the evening were Betty Miller, Cathy Bittinger, Page Hawkin, Monica Fuller, Juliana and Matthew McRae, Katherine Hussey, Jessica Hartzell, Carolyn and Dirk Schneider, Joan Dimmitt, Wynn Schottelkorb, Dennis Ortwein, Sondra Lynch, Evelyn Rizza, Celia Dobbins, Wanda and Bruce LaFollette, Melva James, Donna Hash, Daniel Vaughan and Patricia Morford, Mary Orrico, LaVerne and Jim Morrison, and Audrey and Bob Dempsey.
Opportunity ticket winners were Toni and Bud Pettengale, who won the freshwater pearl necklace, and Tandy Coggs and Michele Rizza-Coggs, who won Celine Dion tickets and a night at the JW Marriott.