Owner of local tech company sees big new era of technology
October 6, 2014 - 10:34 am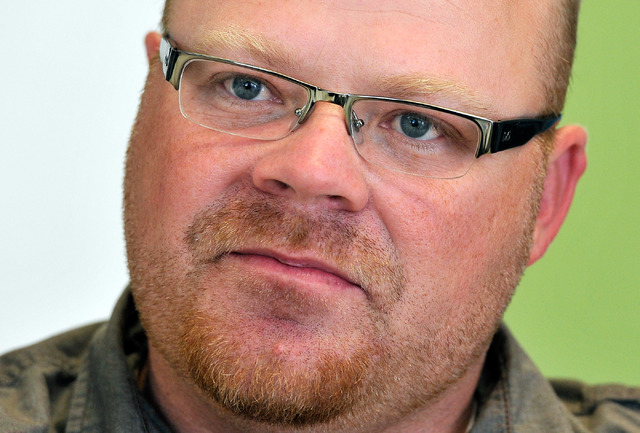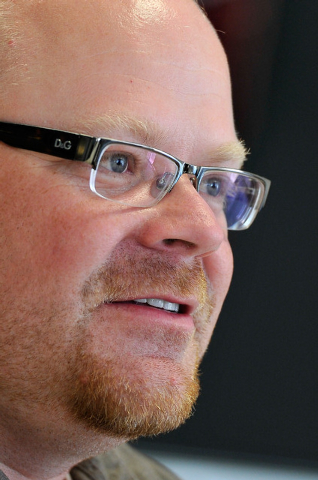 From computers to cars and iPhones, the world has become connected in new and amazing ways. But an owner of a local tech company says that's just the beginning of the next big era of technology.
"We'll really see a progression toward technology that we don't necessarily have to interact with," said Michael Smith, CEO of Raster Media. "It will read and react and adapt to us in the background."
In Raster Media's downtown office, Smith and his team of 20 have been reaching deep into the world of the Internet of Things: a simple way of saying that a device can be connected to the Internet or has a unique Internet protocol address. Many of these devices already exist in our car, coffee machines and other appliances.
When Smith, 37, started his operation in Las Vegas 11 years ago, he said, he couldn't have foreseen the state of technology today. Moving to Las Vegas after the dot-com bubble burst in 2001, Smith took a position as an interactive media director at an ad agency. After two years, he went into website development with his partner George Moncrief who left the organization last April to pursue other interests. Smith later moved into mobile application development as the technology became more prevalent.
Recently, Smith and his team have gone beyond the wire with IoT. They are harboring the connectedness and using it to their advantage in their most recent project: a shoe filled with sensors. The project is still in development, but it's most basic concept is that the sensors will send information or data to an app based on a person's walking pattern and weight distribution.
According to Smith, this could give us answers to unknowns about our body that could have a bearing on everything from foot and back problems to shoe comfort.
This type of real time analysis can bring professionals a greater understanding of the patient.
"It's not going to be where I take your blood pressure once and draw blood and then formulate my analysis based on that," Smith said.
Smith sees this type of technology as a great road map for the health industry.
"I would anticipate that the ability to solve longstanding health issues will dramatically increase with this next movement," Smith said.
Smith explained how developments such as his could put the health industry on the verge of a new revolution. He noted this type of technology has the potential to follow a cancer patient throughout their day, making it easier to track a patient's exposure to environmental elements, stress level and eating patterns, all without the patient thinking about it. The sensors could essentially tell the story.
Smith also sees the impact of these concepts helping society in many ways beyond health care.
"We'll have a greater understanding of the cause of societal problems," Smith said. "The data will be there to provide the missing variables that now are empty."
A new infrastructure comes with a high price. Connection is not the problem in Las Vegas. The real problem lies with access to the equipment or hardware that developers need to handle their new software designs. Manufacturers are scarce in the Valley. Smith says he used to work with a manufacturer in the past, but they are now closed. And he is on the lookout for another supplier.
Though Smith says there is a higher cost to start up IoT endeavors, he also points out that the level of data developers would be able to collect was never before available to small operations.
"It will level the playing field from large enterprise companies to small companies," Smith said.
Raster has had some interest in their new endeavors. One client, Ted Mizhari, owner of extrapro.com, contracted Raster to build him a television display controller that he named Patch Player. Mizhari's device doesn't read any data being sent back like Raster's project, but it's still contains the concept of an IoT driven device: devices that can be connected to a server and have a unique IP address.
Mizhari said the controller can host up to 250 Android compatible devices. With this ability, one press of a button on a host tablet, and the user can control everything that is connected to it.
Mizhari's Patch Player is able to control the output to TVs or projectors; the app alone can control video output to other types of Android compatible devices. This technology, however, is not available to consumers directly; interested parties would have to go through a dealer to purchase it. Mizhari notes the need for a large-scale infrastructure that most dealers can offer to the purchaser.
According to Mizhari, this device removes the need for a highly trained workforce that was necessary before his design.
"I could teach anybody with some skill in about five minutes," said Mizhari.
Mizhari's also points to the reduction in cost to the industry his development has brought. He notes that previous equipment sometime could run into the tens of thousands, and paying for a crew to run the high-priced equipment could run as high as $75 per hour for each crew member. With his latest design, one operator is all that is necessary.
There is also a reduction in the amount of features most of the old-style video display equipment had. Some contained over 800 features, and Mizhari said he would usually use around four of them. He also notes that his system is wireless, where most traditional large-scale video display equipment had to be connected by a wire.