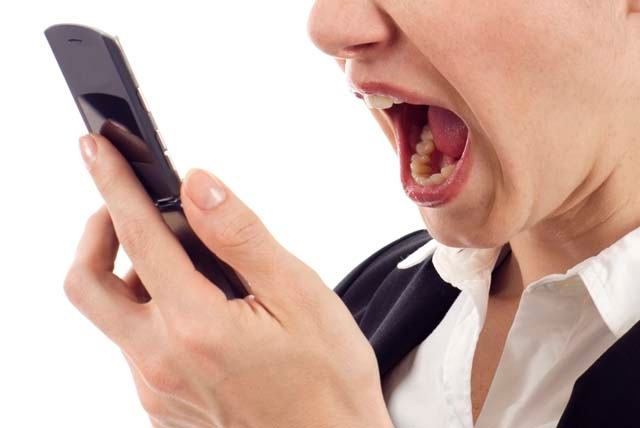 Five hundred dollars can change someone's life. It can mean the difference between paying rent and an eviction notice. It can mean three meals a day or a fridge holding nothing but spoiled milk and ketchup. It can mean you're content or you're screwed.
Most people understand this. Until I identified myself as a newspaper columnist, Cox Communications did not.
The Internet, cable and phone company took $500 from my checking account for a DVR I owed them after disconnecting my cable. The DVR went returned. The money didn't.
In fact, Cox got its equipment back eight days before making me $500 poorer. Knowing it was late, I asked the nice woman at the Cox store if I had been or would be charged. No and no.
Wrong and wrong.
I discovered on a Saturday that the company couldn't "cut a check" until the following Friday, even though the funds were taken via an automatic debit, not a handwritten check.
Knowing how far-removed customer service representatives are from the true decision-makers, I asked to speak with a supervisor and got a well-trained one. Melissa noted the error and said the words "I'm sorry." She also explained, and recognized the deficiency of, a company policy that stretches the time it takes to correct a debit when it's taken using a bank routing number as opposed to a debit card number. (Despite their identical origins.)
Acknowledgement and an apology. Those two things go a long way with me. Until the same company policy requires more acknowledging and more apologizing.
Melissa's first voice mail went something like this: Sorry to do this to you, but we'll need you to fax proof that this money was actually debited from your checking account. Again, it's that darn company policy.
Her second voice mail: Sorry I didn't return your three previous calls, but no, you can't email it and no, we can't have someone standing by the fax machine when you send private banking information. I know, what a pain.
In working for Cox, Melissa was apparently working against me.
The next supervisor I dealt with, however, made me long for Melissa's warm touch. Liz insisted it would take no less than four to six weeks to mail a check. She implied it was my fault for registering for AutoPay and refused to let me talk to someone above her. She claimed she was as high in ranking as it got at that site, so if I wanted to issue a complaint she'd be happy to take it.
I opted for another route. Not that I had any doubt Liz could slap her own wrist.
About 10 minutes after sending the local Cox public relations manager an email, detailing my plans for a column on the $500 debacle, my phone rang. Michaelene Duncan of the customer resolution department was so sorry, you guys.
She just had one question. Would I like that check, that would be issued the same day, mailed or waiting for me at the location of my choosing?
Five hundred dollars can change someone's life. And a column in Nevada's largest newspaper can change a company's attitude.
The only problem with that is that most Las Vegans don't have the same platform, the same voice. Those people whose lives get rearranged by the loss of $500 certainly don't have it. And this city, which is far from recession recovery, is full of them. They are as powerless as I was during that phone call with Liz, who, truth be told, was powerless against a bad company policy.
A policy that wants customers to wait anywhere from several days to six weeks to get their money mailed back in the form of a check, even if it's taken electronically. A policy that requires faxed reiteration of information Cox's own billing system reflects. A policy that the local spokesman wants to make clear can issue credits in 48 hours — if the case is urgent. Five hundred dollars apparently withstanding.
A policy that needs to change.
I worked for a corporation in the late '90s that could turn around credits in 24 hours. It's hard to accept that in 2013 phones have more smarts than the companies that provide Wi-Fi to them. That's why I asked local Cox spokesman Juergen Barbusca whether it was time to change that policy.
"I'm sorry this happened," he said. "It's not a perfect world, but this is an opportunity for us to improve a system that isn't running as smoothly as it should."
There they were again, my old friends acknowledgment and apology. This time someone new joined them.
Readers will know as soon as I do whether "change" turns out to be a true friend or the kind that puts on airs when people are watching.
Contact Xazmin Garza at xgarza@review journal.com or 702-383-0477. Follow her
on Twitter @startswithanx.