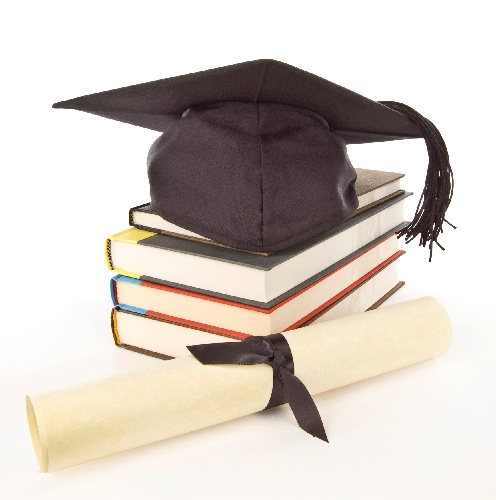 "Quiet, shy, goofy, different," Alexis Stoneback mutters with a yawn.
Her pale blue eyes grow weary as she attempts to list all of the labels she has acquired during the past four years. Labels don't interest her. The Legacy High School senior has heavier things on her mind.
It's college application season and in addition to submission fees and standardized testing costs, she also has to budget for school dances and other senior festivities.
"It gets hard to pay for everything," she admits.
It's been a rough year for her and her tight-knit family. Recently, her mother was laid off from her job and her older brother moved back into their house. To help ease the financial strain, Stoneback took up a job at an outlet mall on the opposite side of town. Between school expenses and family obligations, her paycheck is spread thin.
When she isn't working or studying for her honors and advanced placement courses, she is entertaining her young niece and nephew. She watches her older sister's children every weekend.
While she says she feels overwhelmed at times, she never allows herself to lose focus. She draws strength from the love and support of her family.
Stoneback is the youngest of three children. Her parents moved to Las Vegas from Seattle 19 years ago and they've been living here ever since.
"We're proud of Alexis," her mother, Theresa, says.
In the fall, Stoneback will become the first member of her family to attend a four-year university.
"College education equals options," her father, Ken, says. "I don't have to worry about Alexis struggling in life."
Stoneback hopes to attend the University of Nevada, Reno and study community health.
"I want to stay here for my freshman and sophomore year and save up before I transfer," she says. "In state tuition is much more affordable."
After two years she intends to transfer to her dream school, the University of Washington, where she'll go on to medical school.
Although the prospect of a bright future excites her, Stoneback is worried.
"I can't afford to mess up," she says. Right now the pressure is high. In order to remain on track to graduate with honors, she must maintain her 3.8 weighted GPA and raise her 3.1 unweighted GPA. "It's stressful, but I know I can do it," she says.
"Sometimes, I'm afraid that when colleges look at my application all they'll see is my test scores. They don't know how hard I've worked or what I've had to overcome."
While Stoneback often frets about her future, those around her are confident in her abilities.
Shannon Steiner, her former American Literature Honors teacher at Legacy knows Alexis well.
"She's very kind and observant and she has great people skills," Steiner says of Stoneback. "She'll be a great doctor."
Her mother agrees. "It doesn't surprise me that she wants to become a doctor; she's always loved to help people."
"It's such a great university," Stoneback says with a smile. After she graduates she aspires to become a general practitioner.
"I like to help people," she says. "I thought that becoming a general practitioner would be easier and cheaper for families because they have one doctor that they can go to for everything.
"My father went to the same doctor from the time he was a kid until the time he started having kids," Stoneback says. "I want to be there for families and build those same lasting connections."
R-Jeneration