R-VOICE: If you were pizza, what toppings would you have?
November 18, 2012 - 2:04 am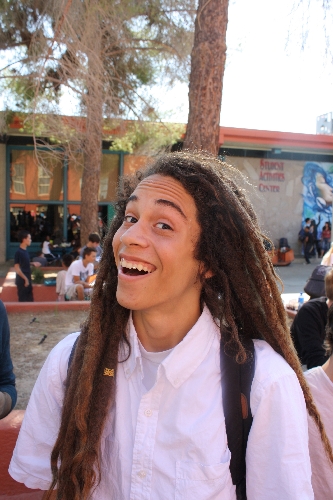 Sean Flynn interviewed students at Las Vegas Academy.
Elijah Maura, sophomore
"Let me tell you, if I was a pizza, I'd be topped with chicken because I'm nice and tender."
Dmitri Eriksson, junior
"Mushrooms, because people think they're gross but they're actually really good on pizza."
Mollie Williams, sophomore
"Pineapples, because they're delicious and healthy, and spices because they're hot like me."
Cecilia Wang, junior
"Ham, sausage and bacon. I like them."
Alyssa Magno, SENIOR
"Mushrooms, pepperoni, sausage … you know what, I want everything! I'd be the most delicious pizza ever!"
Jillian Johnson, freshman
"Cheese, because I just like cheese on my pizza."
R-Jeneration