Readers' gingerbread homes brim with warmth, whimsy
December 18, 2013 - 3:05 pm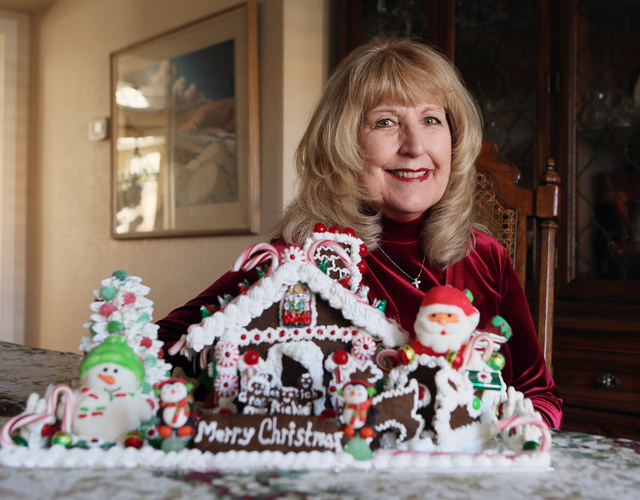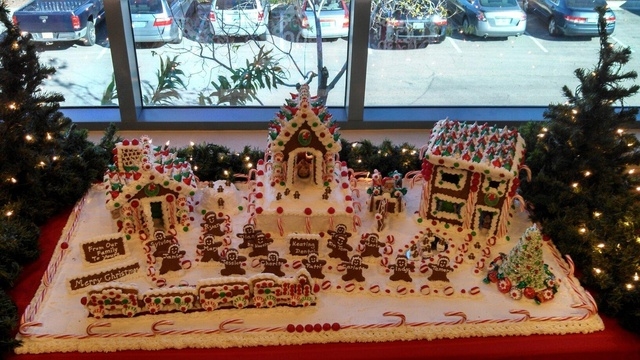 There's been a sweet building boom across the valley lately — in the form of gingerbread, and icing and candy and all of the stuff that makes a gingerbread house the personification of a child's dreams.
When we asked Las Vegas Review-Journal readers to create gingerbread houses and share their photos with us, we got more than two dozen submissions.
A few were from kids and teens, including Sydney Johnson (assisted by brothers Tristan and Aiden), Shelby Maas, Brooke Albino, Zoe Lee and Kevin Trygstad.
Some were impressive architectural models, such as those submitted by Mary McCarthy, whose gingerbread house is a replica of a stately home in South Carolina, and Lisa Peterson, who made a copy of the Elko County Courthouse.
A couple had business connections, such as a house representing Findlay Kia and an entire village representing the "family" at Keating Dental and created by Mary Curran, whose son, Tom Keating, said she has been doing them since the '80s.
One came with a sweet story: Lee Gunter sent a photo of the "love shack" he used to propose last Valentine's Day.
Other holidays were represented, too; the 15 houses by students at Northwest Career and Technical Academy, submitted by senior Katia Ojea, were heavy on Halloween themes.
One was a family affair, with Judy Gibson and daughters Kaitlyn and Ariel creating a house that came complete with a melted snowman on the porch for a whimsical touch.
And more whimsy: The house created by Tyler Buss had some damage from where Santa crashed into it with his sleigh, and Carol Howland's village had a Snoopy theme.
And wonderfully creative, classic houses were submitted by Karen Meredith and Carolyn Rose.
In the end, the judging panel of four editors chose the house created by Judy DuCharme as the winner of the $100 prize. The runners-up are Sandra McSpadden and the Gibson family.
DuCharme said she has been making gingerbread houses since 1978, when she learned from a neighbor. Since then, she's done as many as 40 in one season, with some of them made for sale. She hasn't kept count but has created hundreds of houses over the years.
"It was a way to make Christmas money since I was a stay-at-home mom," she said. "It was just like wildfire the way it all started."
Now she creates the houses mostly for friends — and their grandchildren.
"It's just been a fun experience for me," DuCharme said. "I love doing it during the holidays, instead of going out and shopping. And when people liked them, it made it even more exciting for me.
"It's just fun for me to see the look on kids' faces."
Contact reporter Heidi Knapp Rinella at hrinella@reviewjournal.com or 702-383-0474.