Thomas installed as third bishop of Catholic Diocese of Las Vegas
Updated May 16, 2018 - 5:21 pm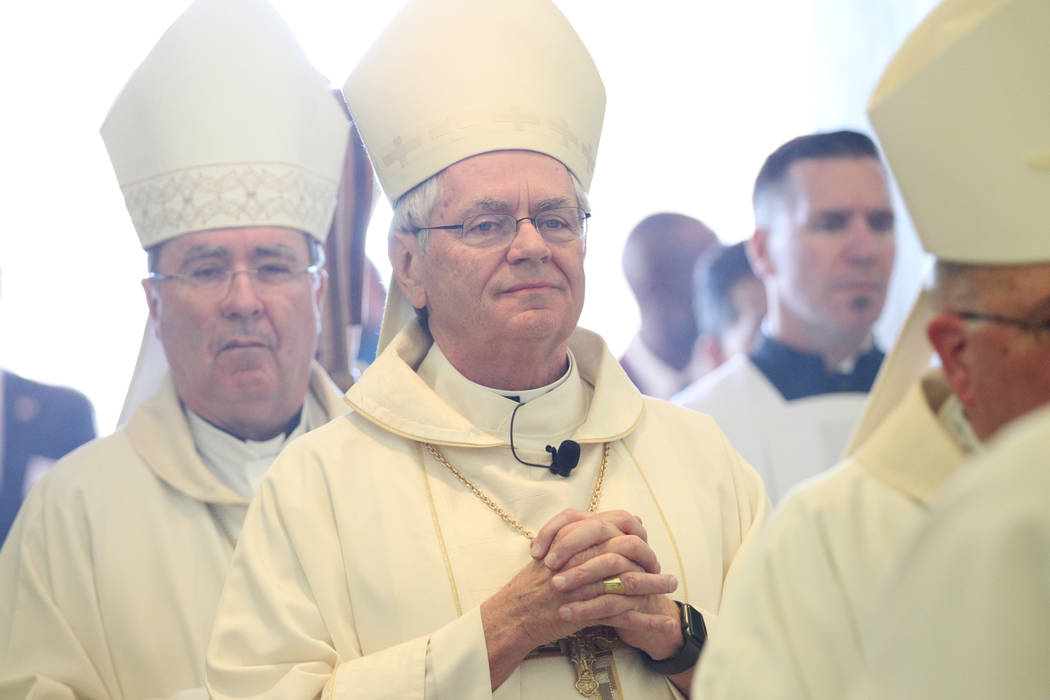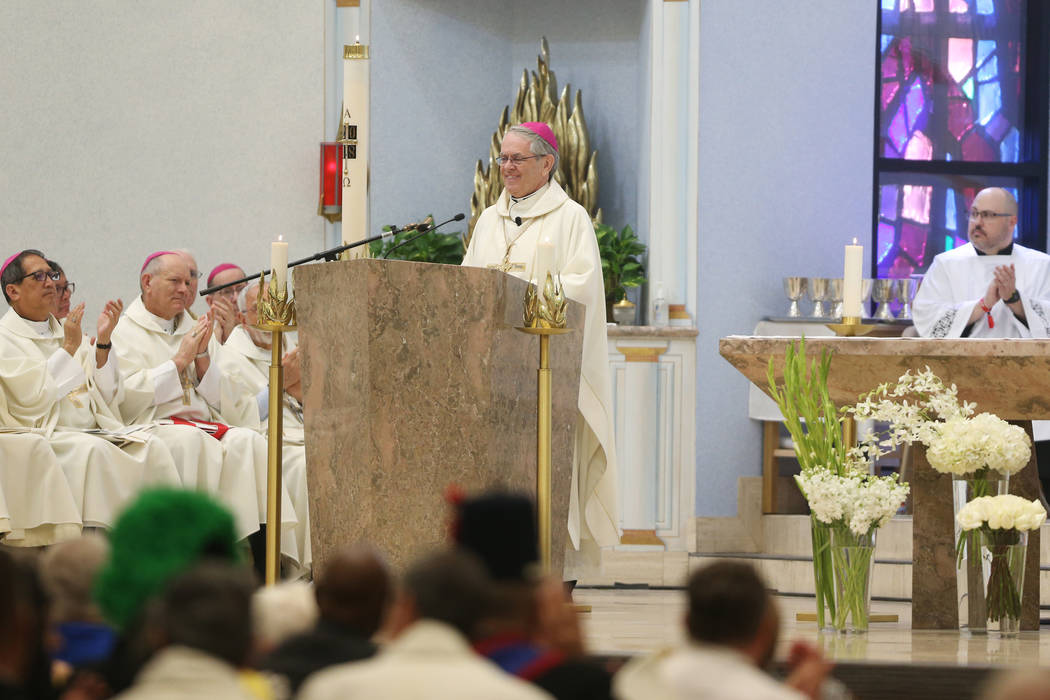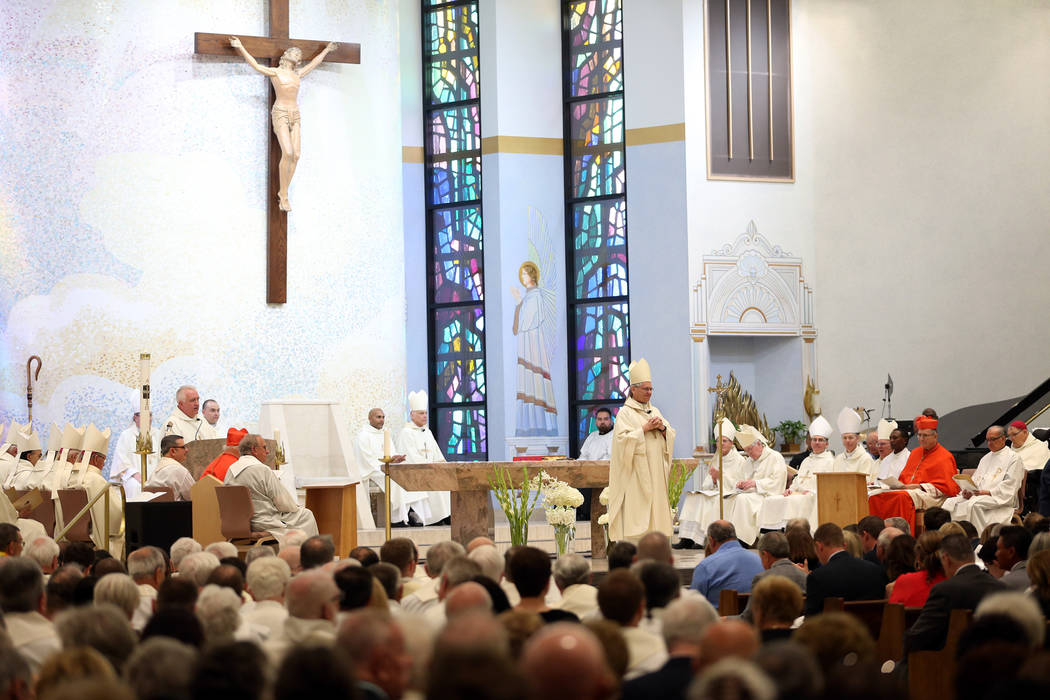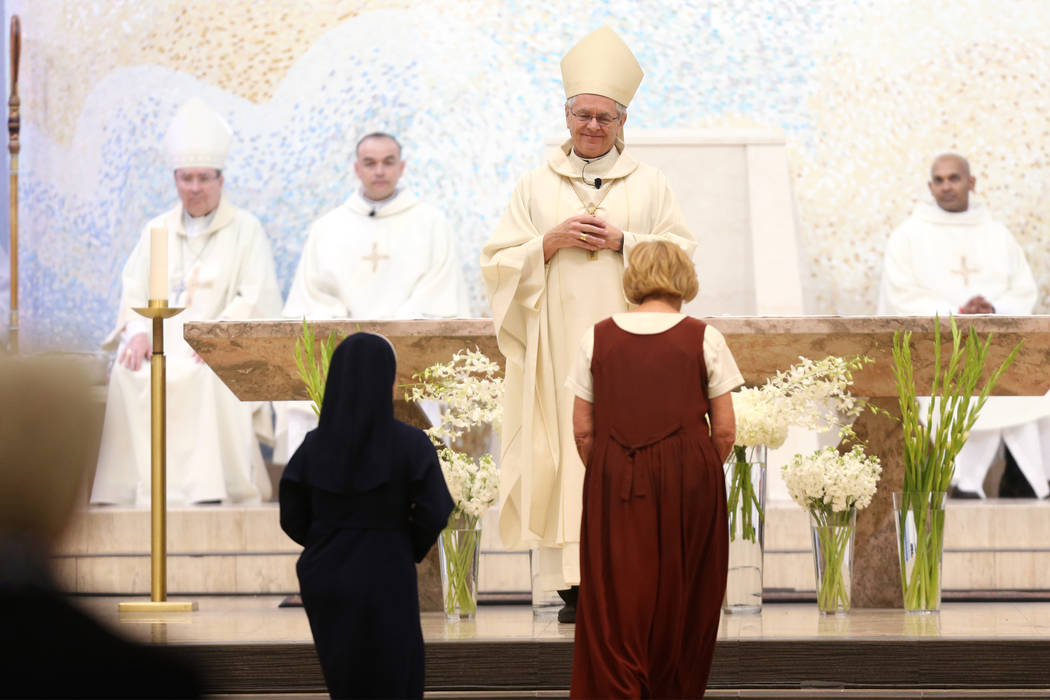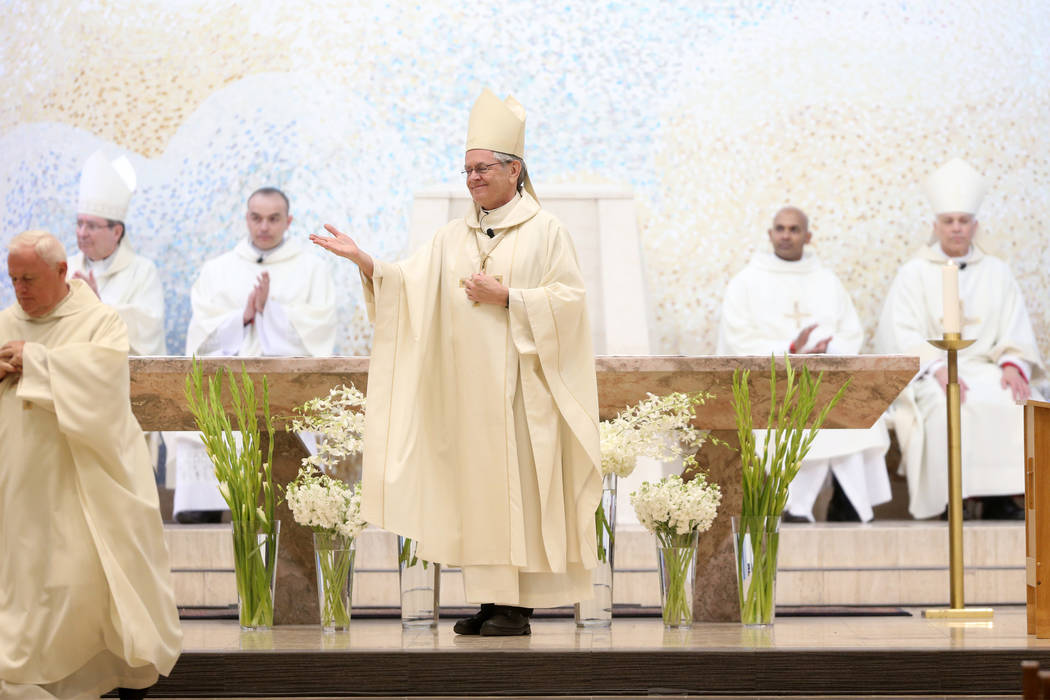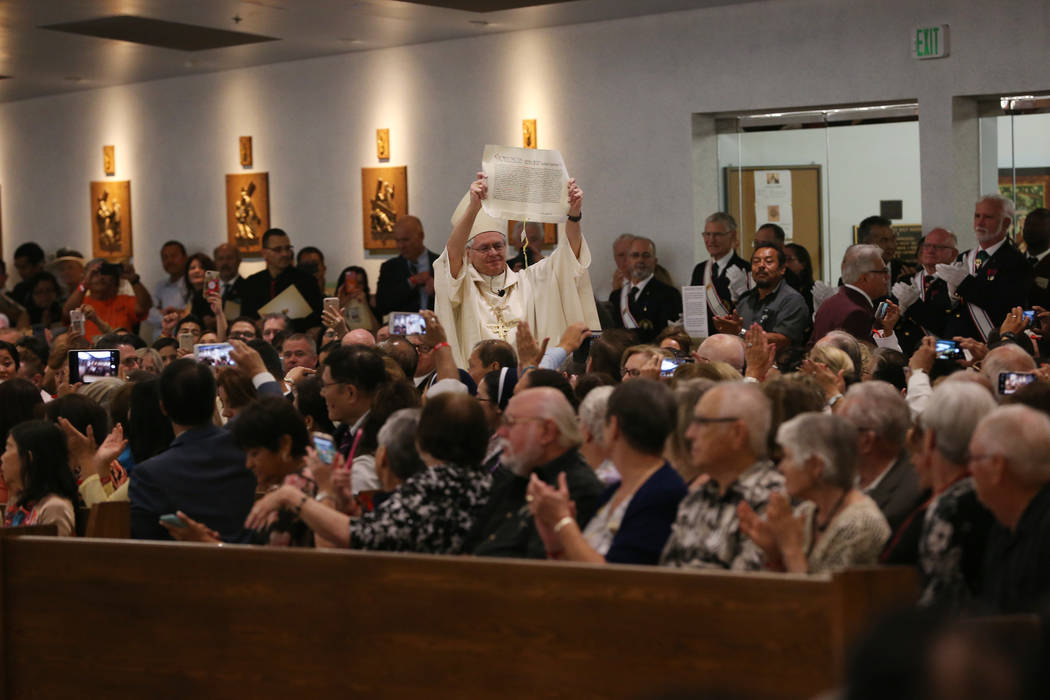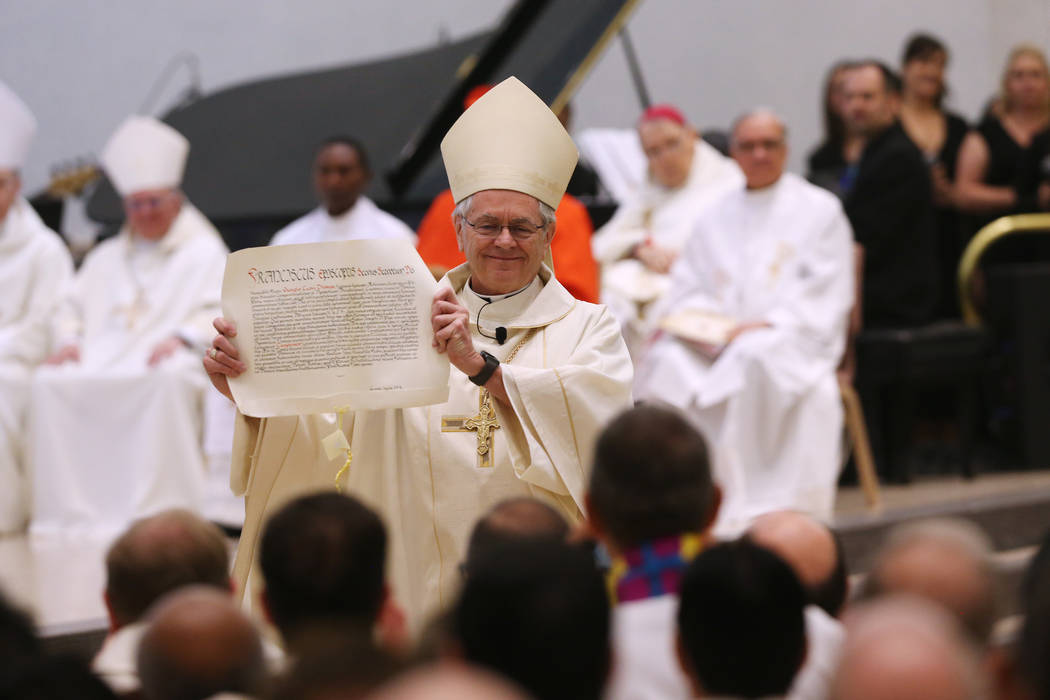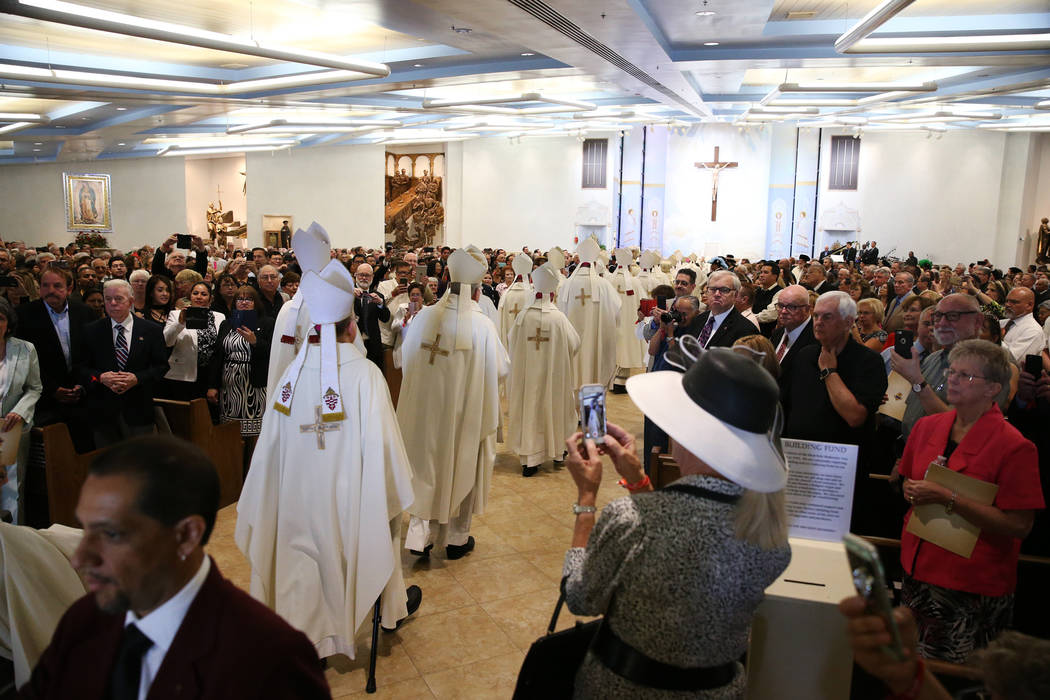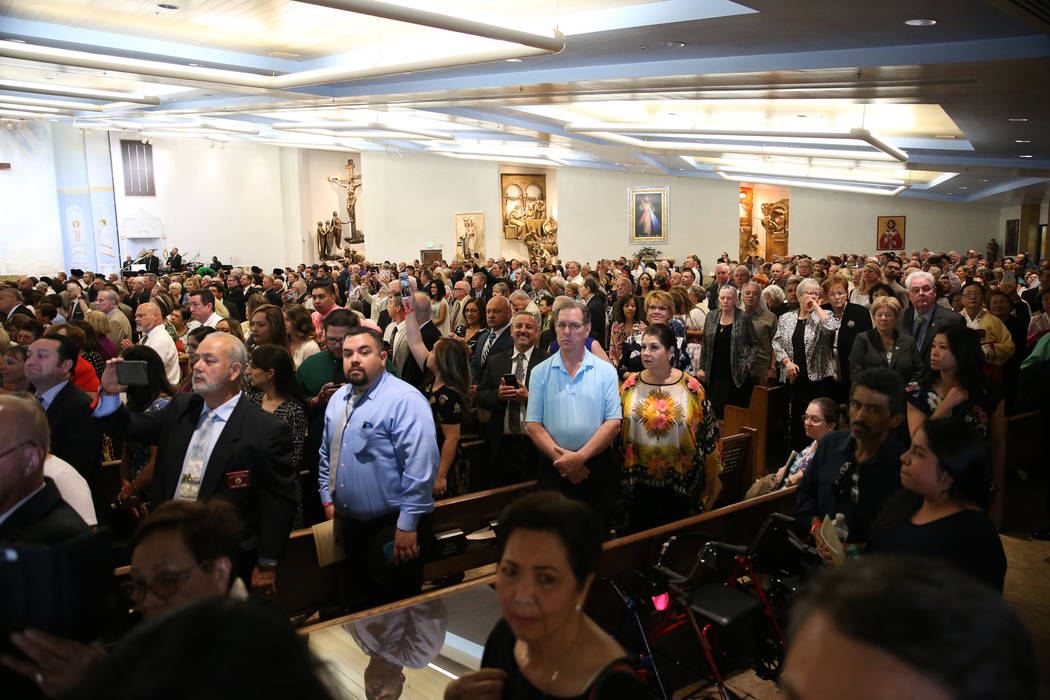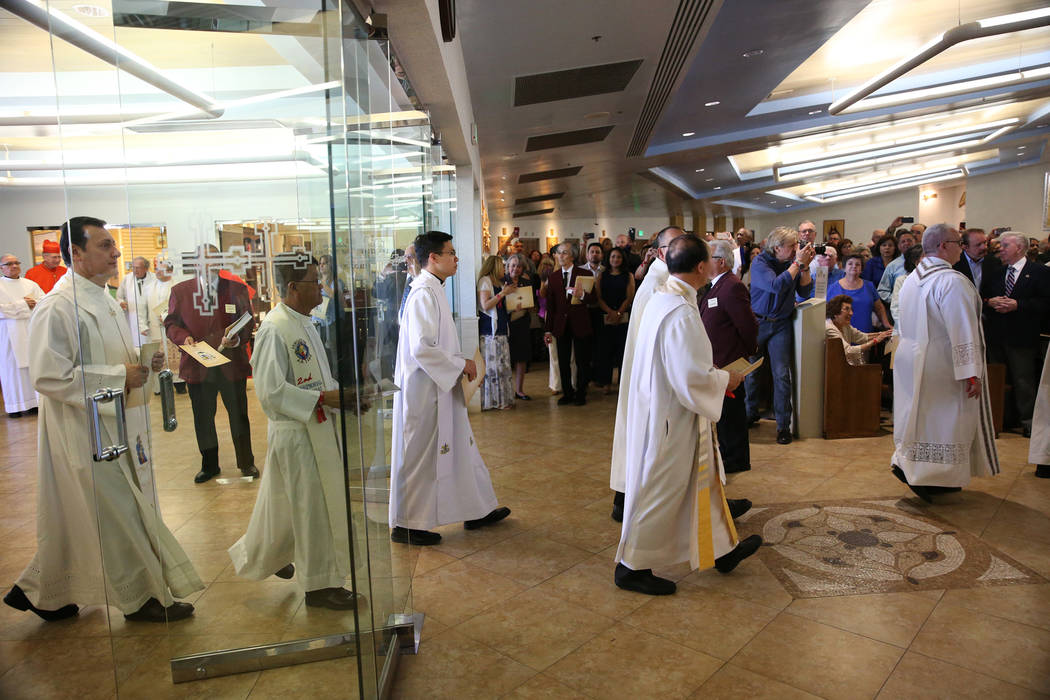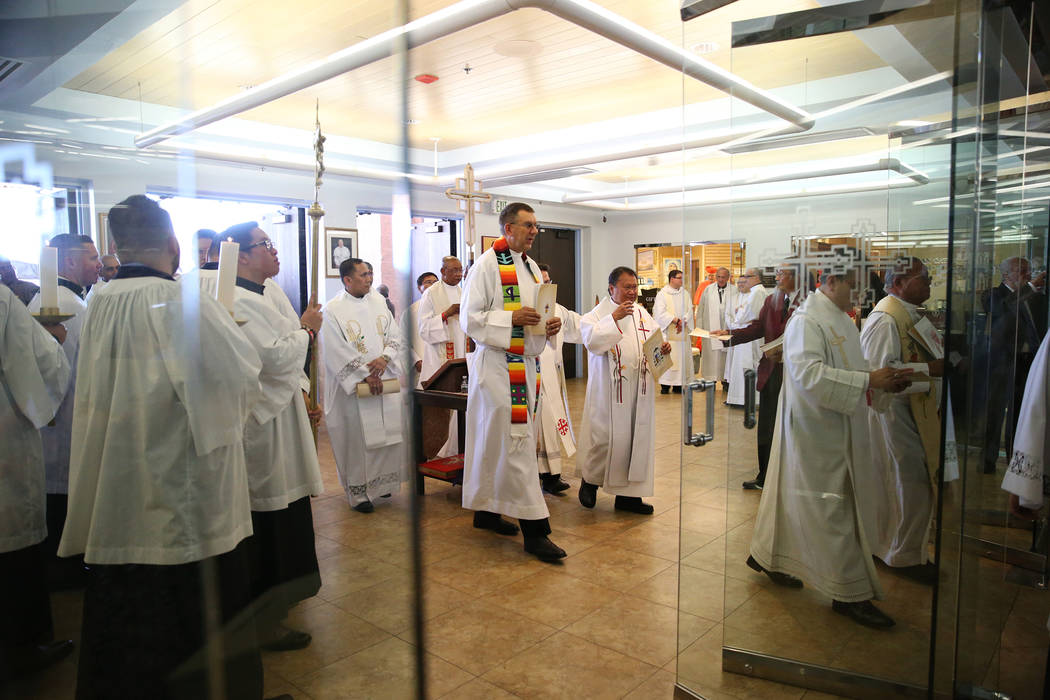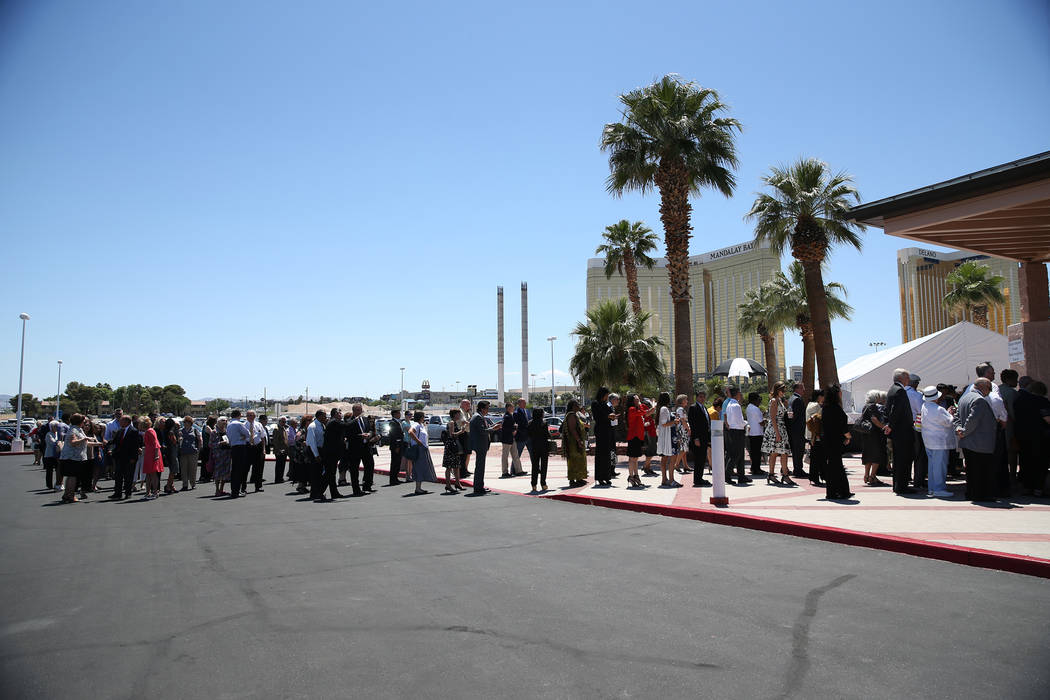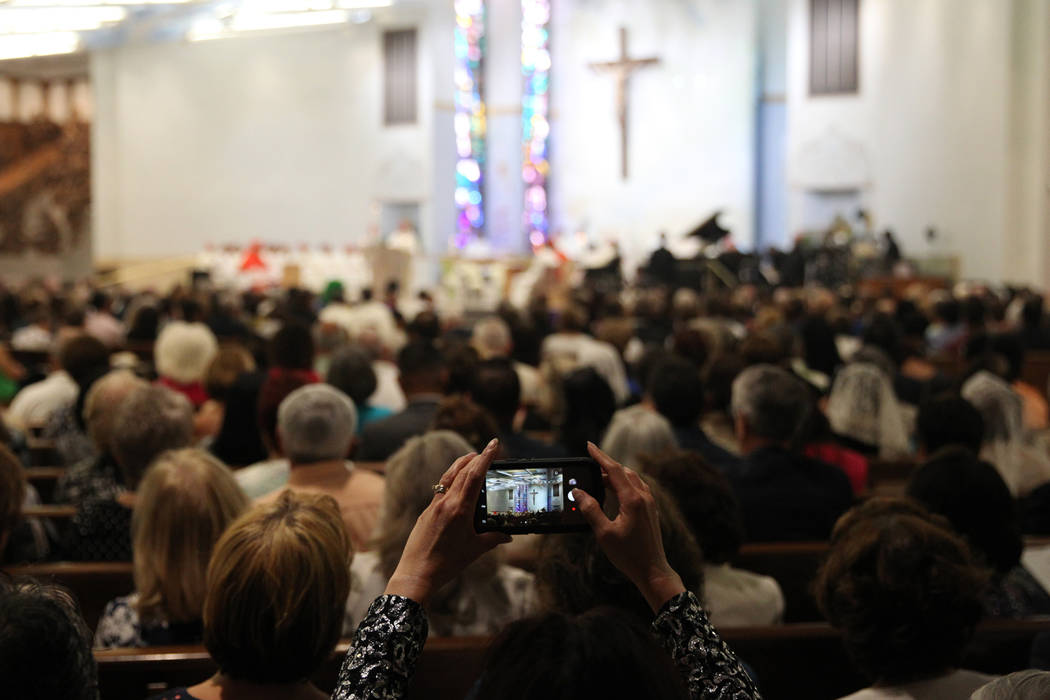 In a single-file line, the procession made its way through the Shrine of the Most Holy Redeemer. One minister swung a brass incense burner, another carried a cross, and others held up burning candles at the Roman Catholic church near the Las Vegas Strip.
It was all for Bishop George Leo Thomas, who was installed on Tuesday as the third bishop of the Catholic Diocese of Las Vegas.
He succeeds Bishop Joseph A. Pepe, who was installed in May 2001.
During the almost three-hour Mass and installation ceremony, Thomas, 67, stood in front of more than 2,000 people at the invitation-only ceremony. They clapped, they applauded, and they laughed.
Guests included Archbishop of San Francisco Salvatore J. Cordileone; Las Vegas parishioners; diocesan priests and deacons; political figures and representatives of other Southern Nevada religious groups.
Thomas previously served as bishop in Helena, Montana, for almost 14 years.
In Seattle, he served in four parishes, chaired the diocese's Catholic Charities and the archdiocesan housing authority and served as night chaplain at King County's jail for 13 years.
He also served as chancellor and vicar general for three archbishops over 17 years. He was appointed auxiliary bishop of Seattle in 1999, and installed as bishop of Helena on June 4, 2004.
"He comes with a lot of experience," said Archbishop Christophe Pierre, the Vatican's ambassador to the United States, who in February announced Thomas' appointment by Pope Francis. "And to work in Las Vegas, you need a lot of experience," he joked.
At the completion of the ceremony, and before the Mass, Thomas received symbols of his new position: a ring, representing fidelity; a miter, the triangular hat associated with the office of bishop; and a crosier, or staff, recalling Jesus' likening of a priest to a shepherd watching over his flock.
Thomas told those gathered Tuesday about the things he admires about Pope Francis and what he called the heart of Catholic social teachings: liberty, compassion, prayer and justice.
The church, he said, should safeguard and reinforce those teachings."We are a church that will never be silent when human life is threatened," he said.
He spoke to Las Vegans still affected by gun violence and the Oct. 1 mass shooting on the Strip.
"We cannot remain mute when gun violence casts its deadly shadow over our precious schoolchildren, or cuts short the lives of innocent concertgoers in a city still recovering from a broken heart," Thomas said.
"The church will always be the friend and the advocate of the vulnerable and the marginalized," he said. "We will be there, we will not forget you, we will never forget you."
Contact Briana Erickson at berickson@reviewjournal.com or 702-387-5244. Follow @brianarerick on Twitter.