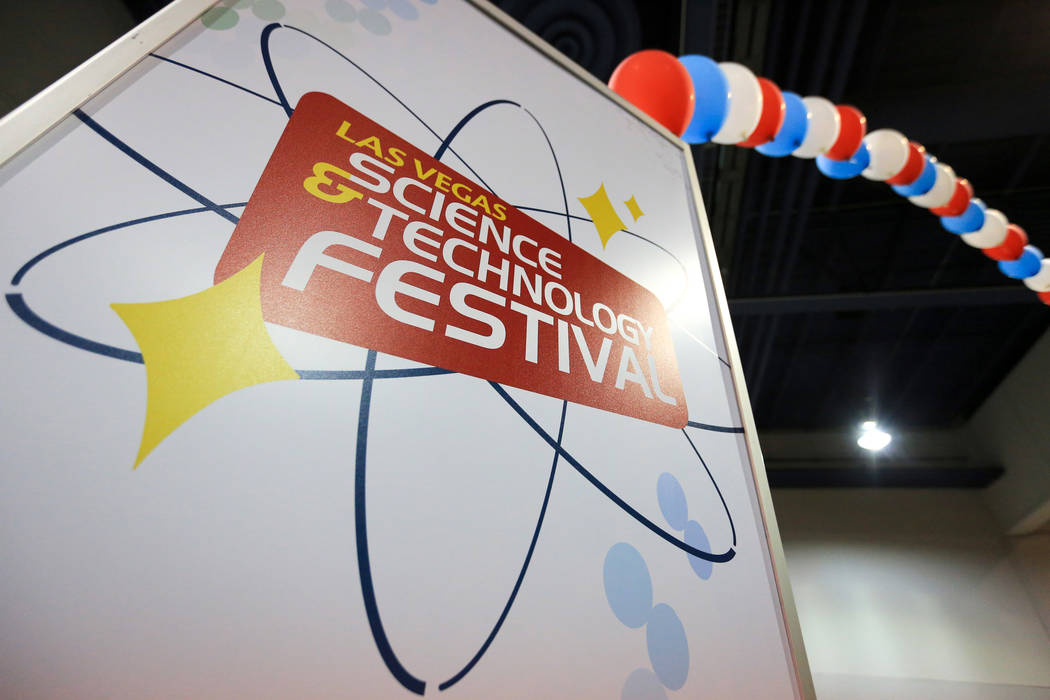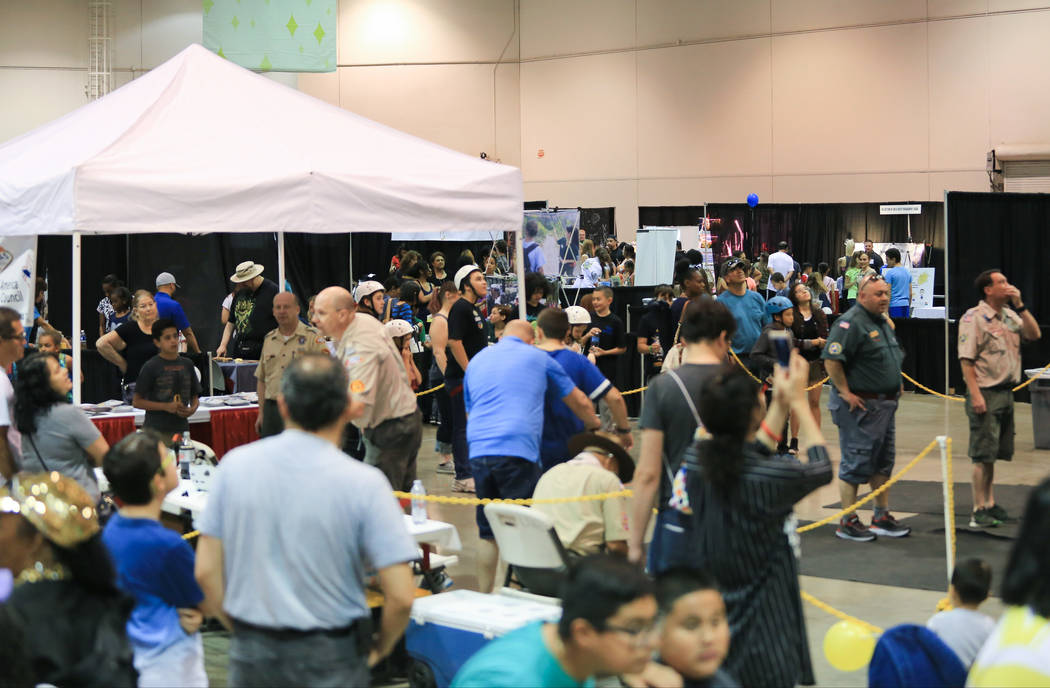 Dinosaurs, dry ice, robots and video games captured the imaginations of hundreds of children at the Giant Science & Technology Expo at Cashman Center on Saturday.
The free expo capped nine days of science and technology events held across the Las Vegas Valley. Organizers estimated total attendance at this year's Las Vegas Science and Technology Festival events at just under 30,000 people.
The expo featured interactive activities, demonstrations and entertainment from more than 80 organizations.
"Everything is just amazing," 11-year-old Quincy Fisher said.
Fisher went to the expo to compete in a Rubik's Cube tournament, but he said he was also taken with the rock climbing wall, the drones and the many LEGO bricks exhibits.
Children also had the chance to make a little fossil with the Protectors of Tule Springs or learn about food safety with the U.S. Department of Agriculture. UNLV had exhibits for solar energy, geology and anatomy. Children walked around an inflated hot air balloon and marveled at a Mad Science of Las Vegas dry ice demonstration.
There were exhibits about several local STEM schools, meaning they focus on science, technology, engineering and math. Parents who attended learned about the variety of STEM summer programs offered throughout the valley.
Riley Camp, a freshman at Cimarron-Memorial High School, spent the morning introducing children to the FIRST science and technology program.
The acronym stands for For Inspiration and Recognition of Science and Technology. The nonprofit is involved with thousand of students across the world, with LEGO brick leagues for younger children and robotics and technology challenges for high school students.
"Some kids build some really amazing robots, and they're only in elementary school," he said. "This era is all about technology and engineering."
Contact Wesley Juhl at wjuhl@reviewjournal.com and 702-383-0391. Follow @WesJuhl on Twitter.