So you got a pet for Christmas. Now what?
January 4, 2014 - 6:19 pm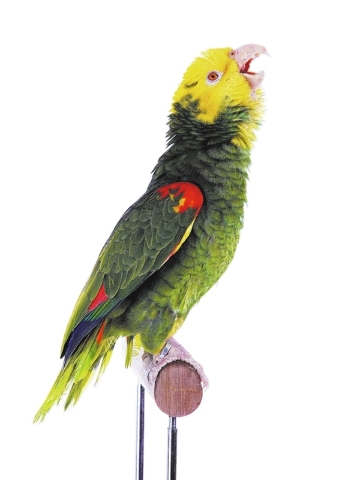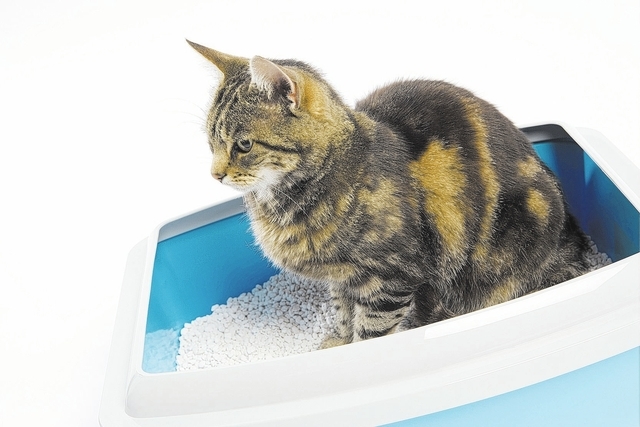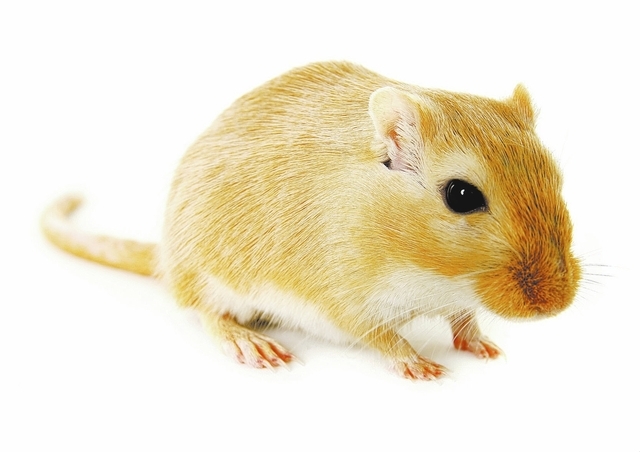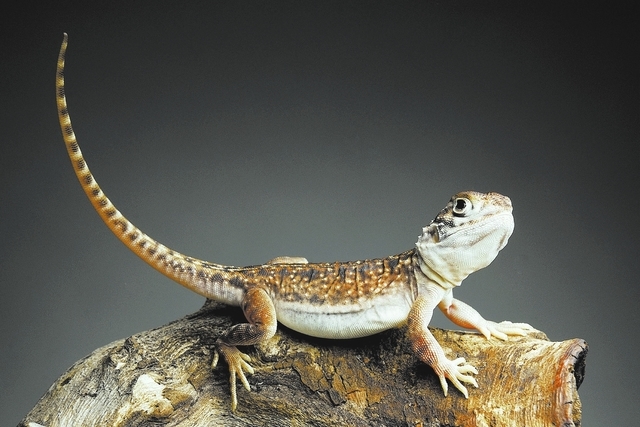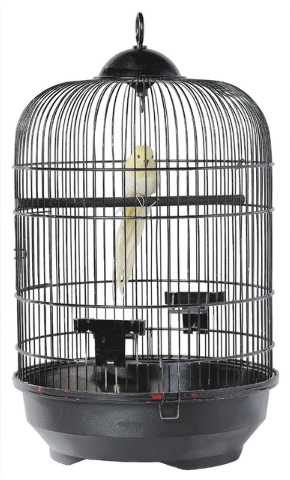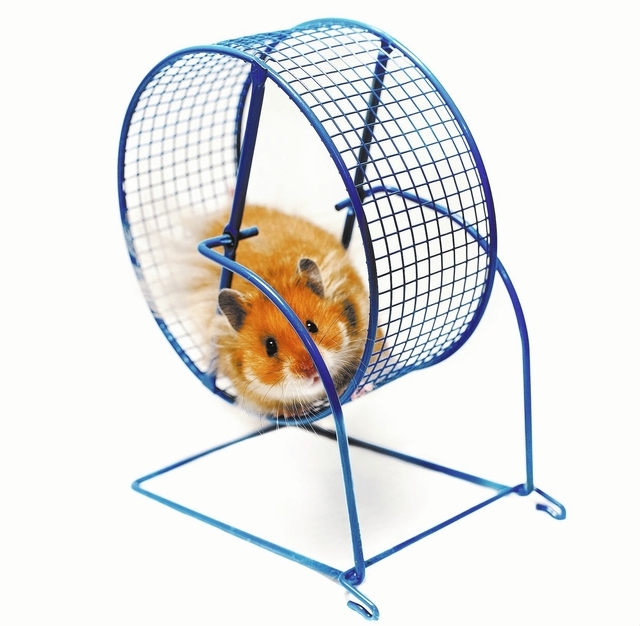 So Santa left a new pet under the Christmas tree.
Congratulations, to both of you. And now that the frenetic activity of the holiday season is over, it's time to start integrating your new housemate into your family's normal household routine.
If this past Christmas held true to form, families across the valley are welcoming a new member into their homes.
The last 10 days of the year typically are "pretty hectic," said Ken Foose, owner of Exotic Pets, 2410 N. Decatur Blvd. "Especially the soft-furry stuff, like hamsters, guinea pigs, ferrets all sell out by the end of the year."
Not that snakes, lizards, turtles, rabbits, frogs, salamanders, gerbils and hedgehogs are left lacking for new homes. Foose said the most popular sellers at his store this holiday season were bearded dragons, ball pythons and corn snakes.
Foose added that his store already had sold out of rabbits the week before Christmas and the remaining hamsters, gerbils and other mammals would be gone by Christmas Eve.
On the upside, most of those Christmas pets probably still are with their adoptive families today. Foose said he usually sees "a few, but not very many," post-Christmas returns at his store.
Meghan Scheibe, marketing and public relations manager for The Animal Foundation, which operates the Lied Animal Shelter, said the shelter also sees "a lot of families" who visit before Christmas to pick out a new family member.
"It's always nice to have animals go home for the holidays," she said.
Meanwhile, Dr. Scott Bradley of The Ark Animal Clinic, 1651 N. Rancho Drive, said his practice sees a definite uptick in new patients after the Christmas holidays, from "someone getting a puppy or adopting from the shelter, to the birds and the goldfish and those kinds of pocket pets."
"I'd say, overall, I've been pretty impressed over the past few years. It seems like people are putting more thought into making decisions about acquiring pets and being less impulsive about it," he said.
Introducing a new pet into the household "can create stress and chaos," Bradley added, although making the effort is "quite fun and very beneficial. It's good for the heart and the soul to have that kind of unconditional love that you get from many of our pets."
The first thing a holiday pet owner should realize is that transitioning from the rush of the holidays back into everyday life can be as stressful for a pet as it is a new pet owner, and that a pet's reaction to the relative quiet of postholiday life will vary.
"Look at us. How do we handle that holiday stress?" Bradley said. "Some of us do real well and some of us not so good, and our pets are no different."
So consider this postholiday period "an adjustment period," Bradley said. "You've got to figure out what their personality is and how that fits in with the people and other pets in the household."
If you haven't already done so, schedule an appointment for a visit to the veterinarian — as soon as possible. During that initial visit, the veterinarian can begin or schedule vaccinations, assess any health issues the pet may have now and apprise the owner of possible future health issues that may arise.
Just as importantly, that first visit offers a chance for the pet owner, the pet and the veterinarian to develop a relationship that will serve well as the pet grows and before an emergency occurs. It also gives the new pet owner a chance to obtain some basic pet care and feeding advice from a professional.
A prompt veterinarian visit is particularly important for owners of more exotic pets, because it allows them to find vets who specialize in treating their animals.
In fact, Foose said, "we have a list of veterinarians that treat the animals we have and we give out a free veterinary visit (with a purchase). With our policy, they have to have at least made the appointment within five days for a free visit."
Whatever the animal, that first check-up "gives people a sense of well-being that … there are no outward signs of anything wrong," Foose said, and allows the pet owner and vet to "establish a rapport."
Also have your new cat or dog microchipped. A microchip containing up-to-date information is "the most important technology animal shelters across the country use to reunite (lost) pets with owners," Scheibe said. "It's quick and it's easy."
Then, if you haven't already done so, create a proper habitat for your new pet. A proper habitat for a bearded dragon, for example, requires such additional items as a cage, bedding, lights, water bowls and a heat lamp.
"The setup for these animals costs two to three times or more the cost of the animal," Foose said.
Habitat is an immediate need, he added. "If someone just gives you a gift and you just find a turtle in a box under the tree, immediately you're going to have to buy a setup for it. That's going to run you $130 to $150, depending on the size of the turtle."
Providing a proper habitat "is the most important thing with reptiles in particular," Foose said.
Begin feeding your pet a proper diet. Opt for "good-quality food," Bradley said, adding that a veterinarian can offer good options for a dog or cat of various breeds, weights and ages.
"Your vet can recommend some excellent diets out there that helps to give them good quality of life and preserves their life span, too," he said, noting that one study conducted a few years ago showed that using a diet appropriate to a dog's breed and weight allowed dogs to live two years longer than overweight dogs.
A proper diet also is "huge with birds," Bradley said, and veterinarians or experts at a high-end bird stores in the valley "can really talk about nutrition."
For exotic pets, reputable pet store owners can offer diet and care advice, Foose said.
An immediate task for new puppy owners will be housebreaking. Key to housebreaking success, Bradley said, is patience and understanding.
"These guys were not designed to be indoors in the first place," he explained, and the more attuned puppy owners are to their pets' needs, "the better off that's going to be, because we'll be anticipating what they're going to need and be proactive, instead of reacting to them having an accident and then we're going to stress out about it."
Introduce cats to litter boxes immediately. Ideally, Scheibe said, the first location a new cat sees in his or her new home will be the litter box. Bradley added that one cat should have access to two litter boxes, each "strategically placed so they don't have to go too far and it's easy in, easy out."
Use "good-quality" litter, Bradley added. "That's very important. Cats are very sensitive when it comes to the substrate they are using in their litter box, so it may take some experimentation to find what works best for them. But with proper training, you can eliminate a lot of the problems that come from cats wanting to avoid the litter box because they don't like the litter."
If the holiday pet is joining other animals in the household, introduce the pets to each other slowly.
"Most dogs and cats get along. It just takes a little patience," Scheibe said."Dogs can look at cats as big, fluffy toys that run, and cats, in turn, look at dogs as predators and hiss, and get all catlike."
Use the same tack when introducing a new bird to an existing bird.
"If you have other birds, you want to keep them separated," Bradley said. "I recommend at least two doors between birds for at least a couple of months."
First, keeping the birds two rooms away will minimize the chance of contagion from airborne bacteria, Bradley said. Second, it'll allow the birds to acclimate, through vocalization, to having another bird in the house.
It's also not a bad idea to keep toddlers and new pets separated at first, too. Bradley suggested offering kids limited access to new pets until they're old enough to understand them.
"You don't want a situation where somebody can get hurt inadvertently because someone just wasn't paying close attention" he said. Take a dog's- or cat's-eye view of your home and move, or remove, things that a dog or cat might get into. A good general guideline, Scheibe said, is that "anything on the floor is fair game" to an inquisitive new pet.
Consider an obedience assessment or obedience training for a new pup. That, Bradley said, could prove "beneficial to both pup and owner as far as opening up lines of communication."
Now that the holiday crush has subsided, it's also a good time to pick up a good reference book about your new pet to learn more about how to care for it properly. Foose has noticed that it's the purchasers of "the most expensive exotic pets" who stop into his store having already done significant research.
But, with any new pet, owners need to give it time, Scheibe said.
"They don't know what to expect from you," Scheibe said. "And you may not know what to expect from them. So give it time and patience."
Contact reporter John Przybys at jprzybys@reviewjournal.com or 702-383-0280.