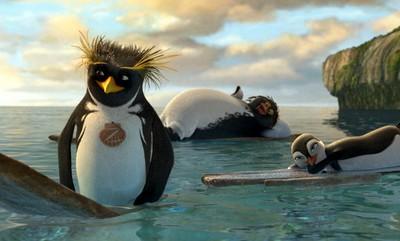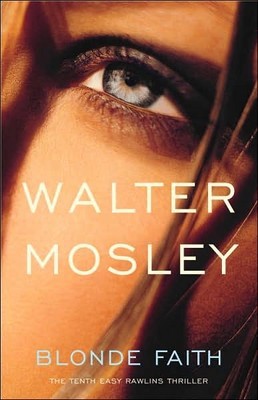 DVDS
"Surf's Up" (PG): This well-received animated film has Shia LaBeouf voicing teenage penguin Cody Maverick, who longs to ride the tubes with his surfing heroes. He becomes friends with a cute lifeguard (Zooey Deschanel) and a reclusive sort known as Geek (Jeff Bridges).
Also out today: "You Kill Me" (R); "12:08 East of Bucharest" (Unrated); "Mala Noche" (Unrated); "Man Push Cart" (Unrated); "Protecting the King" (Unrated); "Black Sheep" (Unrated); "Evan Almighty" (PG); "Reign Over Me" (R); "Rise: Blood Hunter" (Unrated); "28 Weeks Later" (R); and "Wrong Turn 2: Dead End" (Unrated).
CDS
Kid Rock, "Rock N Roll Jesus": Ever the humble one, Kid Rock spares us the hyperbole and tells it like it is on his latest disc, graciously anointing himself the messiah of rock 'n' roll.
What's next, angels in G-strings? Pork rinds in place of communal wafers?
Nowadays, the punchy frontman is more into Southern rock riffs than hip-hop, though he still brings plenty of swagger to the proceedings. He won't die for our sins like some saviors, but hey, at least now there'll be a stripper pole in heaven.
Also in stores: Vanessa Carlton, "Heroes & Thieves"; Eric Clapton, "Complete Clapton"; Marc Cohn, "Join the Parade"; Sara Evans, "Greatest Hits"; Josh Groban, "Noel"; Deborah Harry, "Necessary Evil"; Jennifer Lopez, "Brave"; Megadeth, "Warchest"; Pet Shop Boys, "Disco 4"; Puddle of Mudd, "Famous"; Radiohead, "In Rainbows"; LeAnn Rimes, "Family"; Soundtrack, "Transformers: The Score"; Van Zant, "My Kind of Country"; Lil Wayne, "Lil Weezy-Ana Vol. 1."
BOOKS
"Blonde Faith" by Walter Mosley: Los Angeles detective Easy Rawlins tries to solve the disappearance of his friend Christmas Black in the 10th installment of the series.
Also out today: "Clapton" by Eric Clapton; "World Without End" by Ken Follett; "A Year with the Queen" by Robert Hardman; "I Am America (And So Can You!)" by Stephen Colbert; "Come on, People!: On the Path from Victims to Victors" by Bill Cosby; "Arsenals of Folly: The Making of the Nuclear Arms Race" by Richard Rhodes.