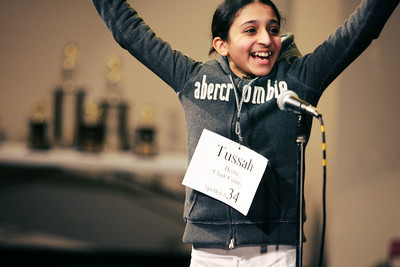 Here are a few things in news, entertainment and popular culture that we've been talking about lately.
• Las Vegas eighth-grader Tussah Heera wins the Nevada State Spelling Bee after correctly spelling "monogamous." C-O-N-G-R-A-D … damn.
• A Las Vegas collector thinks he has found an early photograph of Ulysses S. Grant. Although the beer bong Grant is holding does make the photo a tad suspect.
• Billionaire Warren Buffett tells CNBC the economy has "fallen off a cliff." For once, we get to feel as financially astute as Warren Buffett.
• General Motors says the financial crisis forces it to end 22 years of support to Emmy Award-winning documentary filmmaker Ken Burns. The gross of disposable cameras GM gave Burns apparently didn't cut it.
• Last Monday was National Napping Day. A parade, picnic, softball game and fireworks display were planned but, for some reason, nobody was answering the phone.
• Melissa Rycroft of "The Bachelor" fills in for an injured Nancy O'Dell on "Dancing with the Stars." And the word "star" officially becomes devoid of meaning.
By JOHN PRZYBYS (jprzybys@reviewjournal.com)
•