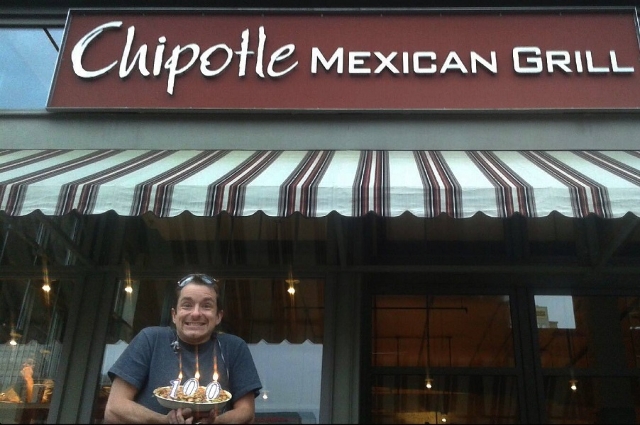 What started as a coincidental three-days-in-a-row trip to Chipotle for Mark Rantal of Colorado Springs, Colo., quickly turned into a streak that might have broken records.
"The whole thing was totally an accident. On Monday I decided to get Chipotle and on Tuesday I made the same decision, then got lunch with my friend there on Wednesday," Rantal told ABC News when he hit 103 days.
"Every time I hit a milestone it was very easy and convenient to imagine hitting the next," he said. "Plus, it's a little ridiculous."
Rantal orders the same thing each time: a burrito bowl with pinto beans, white rice, fajita vegetables, sofritas, mild salsa, corn, medium salsa, cheese and lettuce. He said his local Chipotle comps every tenth meal or so. 
On his blog Chipotlife, another Chipotle marathon-eater, Andrew Hawryluk, has documented all 153 days, saying the cost has totaled more than $1,500 and the calorie count reached more than 100,000.
Contact Kristen DeSilva at 702-477-3895 or kdesilva@reviewjournal.com.  Find her on Twitter: @kristendesilva