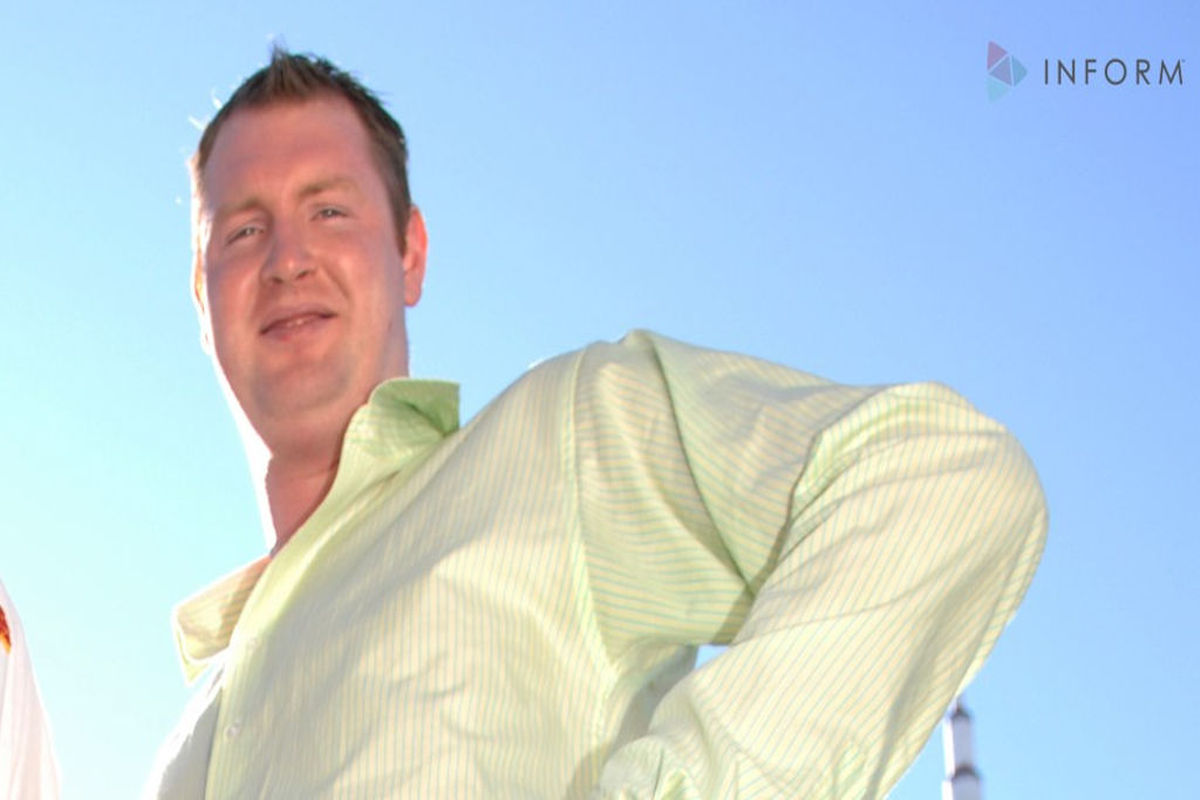 Though CD sales continue to circle the drain like bespoiled bathwater, the touring industry remained strong in '08. Madonna staged a mammoth two-night stand at the MGM Grand in November that grossed more than $8 million, while 'tween favs Miley Cyrus and the Jonas Brothers packed the venue a combined five times.
Though Vegas was wracked by club closings, with Jillians, Sin City Saloon, Squiggy's and the Slanted Clam all being shuttered, there still were plenty of sizable draws such as Janet Jackson, Alicia Keys, George Michael and others on the arena circuit. But were the biggest shows the best? Not always …
1. NINE INCH NAILS — The year ended with a big bang and we're still seeing stars from the universe of sound and light that Trent Reznor and company conjured like rogue fireballs at the Planet Hollywood Theatre this month. With a dazzling light show whose radiance rivaled that of a solar flare, NIN's set was heated enough to boil water.
2. NEON REVERB — This is exactly what downtown needed this past September: a well-curated, multiday music fest with great local bands (The Big Friendly Corporation, Pan de Sal) and promising national acts (Mere Mortals, Qu'est-ce Que C'Est) to make Fremont Street a destination for something other than liver-imploding cocktails in plastic footballs.
3. NAS/TALIB KWELI — Few acts speak to both hip-hop's conscience and its commercial aspirations as eloquently as these two 24 karat idealists did at the House of Blues in August. Nas proved himself to be one of the genre's greatest assets and antagonists simultaneously, while Talib Kweli worked the stage like a preacher at the pulpit, delivering his "hostile gospel" with liberal doses of hope and hellfire.
4. TORCHE — The highlight of the Amplify Music Conference in August, these dudes came with a wall of guitars with more heft and density than an anvil factory, underscoring all the spine-tingling riffs with melodies that floated on the night air right alongside the scent of sweat and spilled beer.
5. COLDPLAY — They played in the rafters at one point, huddled in the cheap seats at the MGM Grand in July, where Coldplay got the crowd to chant and roar like a stadium full of soccer hooligans for heart-in-the-throat tunes meant for spaces almost as big as frontman Chris Martin's knowing grin.
6. MADONNA — Madge took a rhinestone-encrusted crowbar to her tunes live, to good effect, reworking them with rock guitar and shifting rhythms, perpetually outfitting them in new attire, like a kid continually redressing her Barbie doll.
7. RUSH — Hey, you gotta hone those air drum skills somehow, and there's no better method than attempting to keep up with Rush's octopus-armed Neil Peart. Watching this trio play at the Mandalay Bay Events Center in June — all of them masters of their instruments who know each other as if the same blood pulsed through their veins — was a study in rock 'n' roll telepathy.
8. CAVALERA CONSPIRACY/DILLINGER ESCAPE PLAN — Who needs a Sepultura reunion with brothers Max and Igor Cavalera reuniting in this punk-influenced adrenaline rush, whose stop at the House of Blues in August was akin to imbibing a gallon drum of Red Bull intravenously. As for the Dillinger Escape Plan, they practically reduced themselves to endoplasmic goo while lunging at the crowd.
9. JUSTIN TIMBERLAKE AND FRIENDS — A good show for a better cause, this gala event at the Planet Hollywood Theatre in October benefited the Shriners Hospital with Timberlake duetting with Lionel Ritchie, trading rhymes with 50 Cent and making just about every lady in the house drool like a Saint Bernard who had just swallowed a bug.
10. NAPALM DEATH — These Brit grindcore godfathers did their best to steamroll the Canyon Club like a semi rolling over a taco stand in February, blasting out political-minded outbursts in an attempt to break the sound barrier. Chuck Yeager, you've been served.
Contact reporter Jason Bracelin at jbracelin@reviewjournal.com or 702-383-0476.
CONCERTS
1. Nine Inch Nails
2. Neon Reverb
3. Nas/Talib Kweli
4. Torche
5. Coldplay
6. Madonna
7. Rush
8. Cavalera Conspiracy/Dillinger Escape Plan
9. Justin Timberlake and Friends
10. Napalm Death