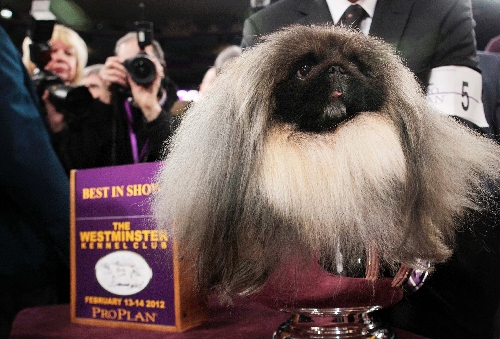 Here are a few things in news, entertainment and pop culture that we've been talking about lately.
■ Dog lovers remain entranced by Malachy, the Pekingese that won "best of show" in this year's Westminster Kennel Club dog show. However, judges are considering appeals filed by a Tribble, a dust mop and the fuzzy slippers you gave Grandma for Christmas.
■ A Disneyland security guard reportedly uses pepper spray on a belligerent patron. It wasn't pepper spray, it was "angry fairy dust."
■ The Celebrity Impersonators Convention comes to the Golden Nugget. In attendance: The real Elvis, who figured it was the only place in the world where nobody would notice him.
JOHN PRZYBYS (jprzybys@reviewjournal.com)