You can now take yoga classes on the High Roller — PHOTOS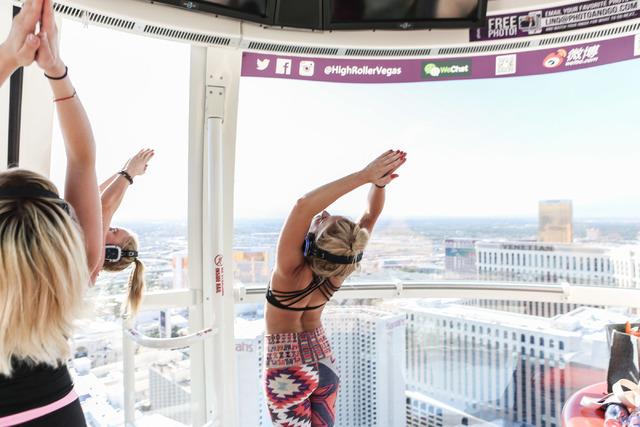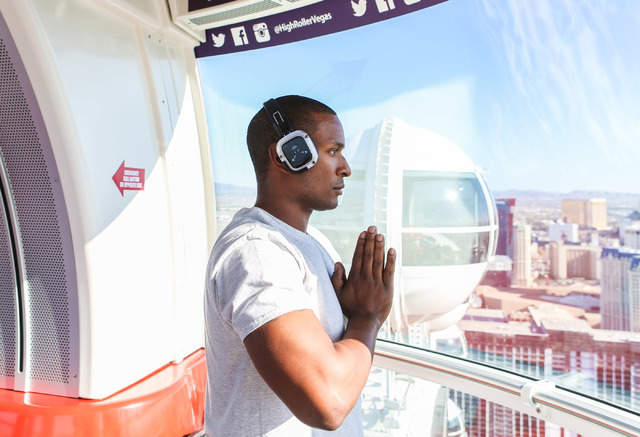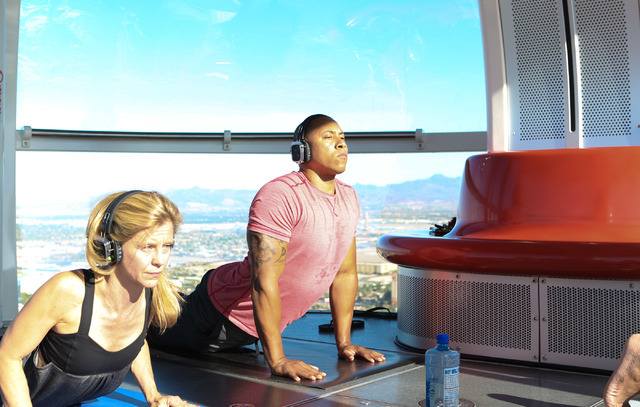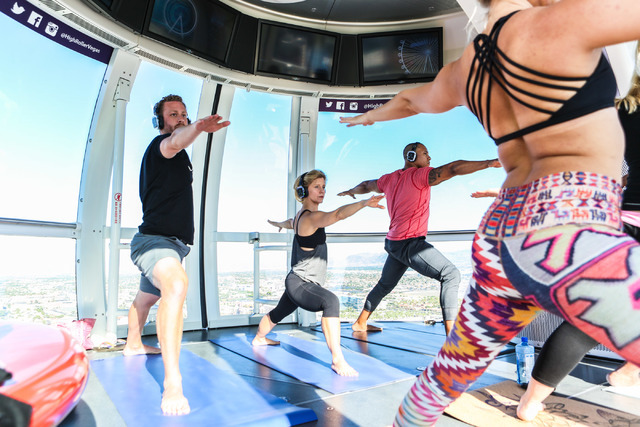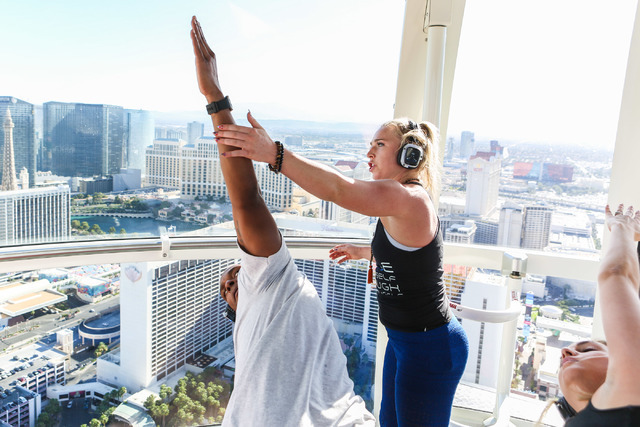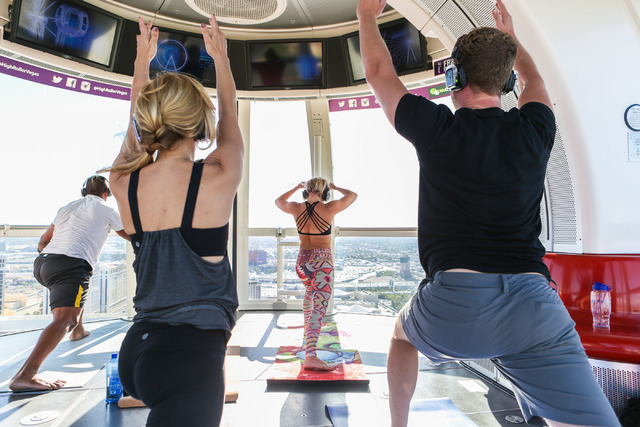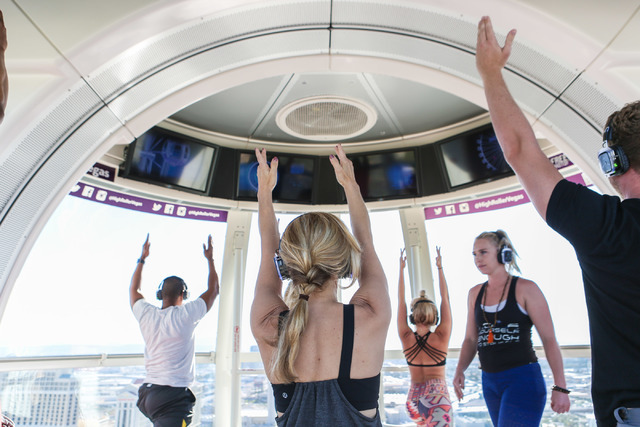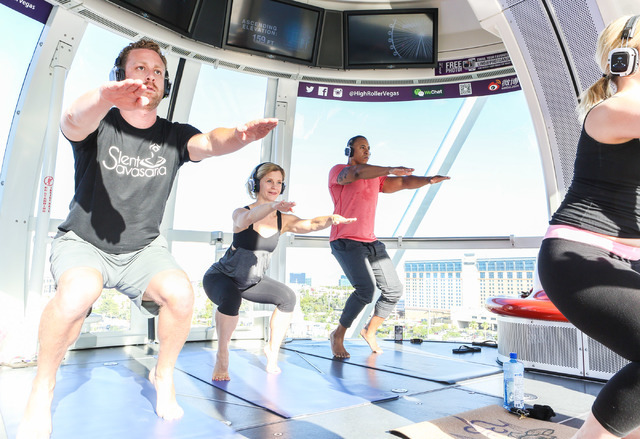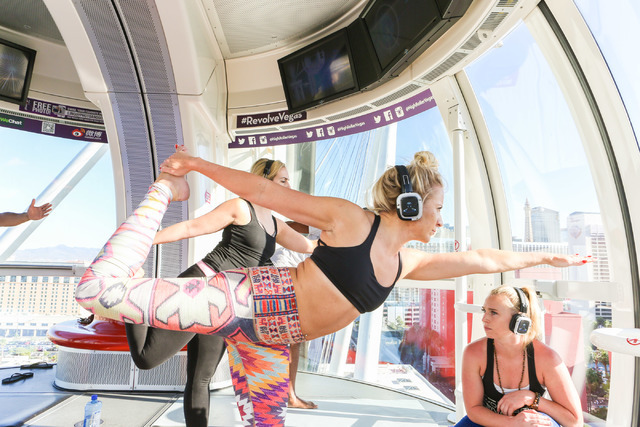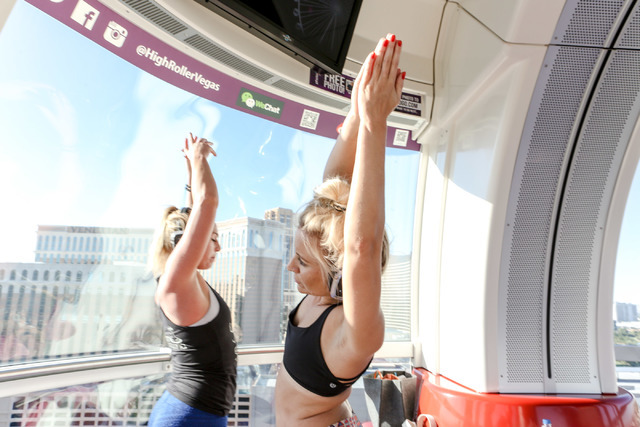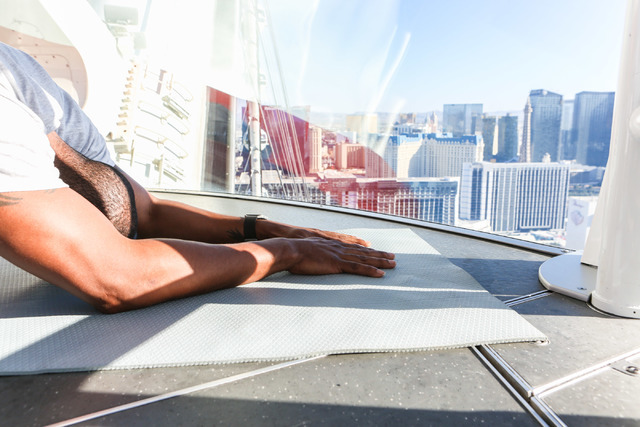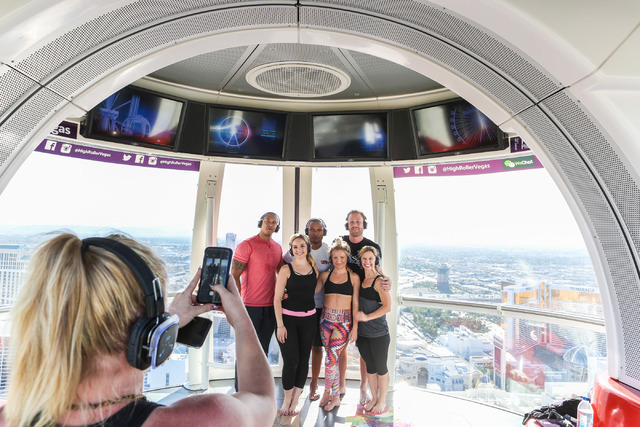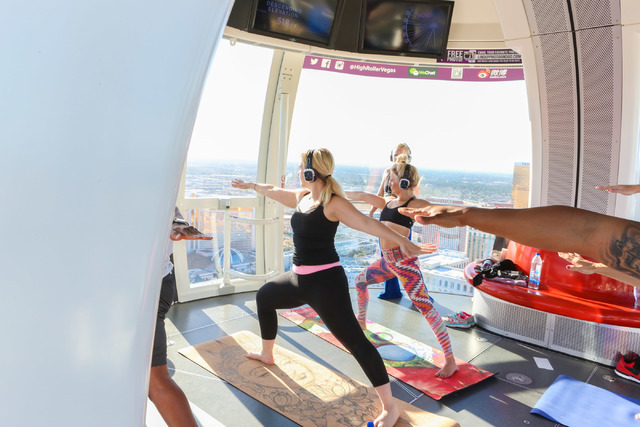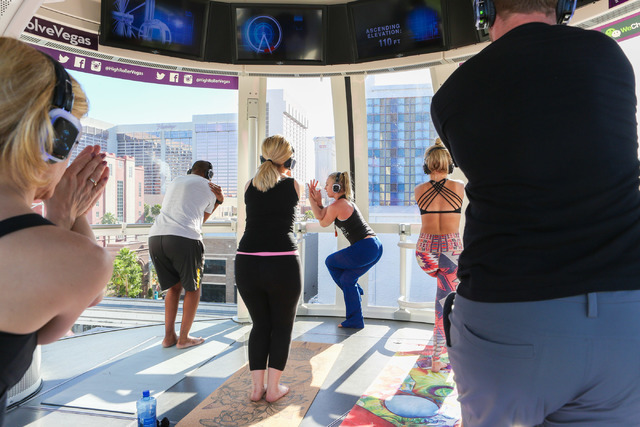 Your lotus pose is about to reach a whole new level. Five-hundred-fifty feet up, to be exact.
Starting Tuesday, the High Roller on the Strip will offer yoga sessions every day of the week between 11:30 a.m. and 5 p.m. with 24-hour advance sign-up. Sessions last two rotations of the massive wheel, equivalent to one hour.
It's no regular yoga — we are in Vegas, after all — it's Silent Savasana, a concept imagined by yoga instructor Dray Gardner about a year ago. Yogis wear a pair of wireless headphones, through which music and the instructor's voice plays. The experience is meant to imitate a private yoga session.
Elevate your journey! Yoga in-cabin experience
will be arriving soon. #RevolveVegas pic.twitter.com/wBorwBTzZR

— The High Roller (@HighRollerVegas) June 1, 2016
"One thing I really like is that the headphones help you really focus on yourself as opposed to what's going on outside," Gardner says. He is also the lead yoga instructor for the High Roller sessions. "It really has what I consider that internal effect, where you seem like you're by yourself, you seem like I'm talking to you, as opposed to everybody."
When the session begins on the High Roller, a voice in your ears — this one prerecorded — recites inspirational directives, telling you to let go of material obsessions and the like, as your pod begins to ascend above the thousands of slot machines, luxury shops and fine dining restaurants. While floating in the air, at least, it's possible to obey.
For the remainder of the session, the in-cabin instructor's voice is coming through the headphones over music. The playlist ranges from Tears for Fears to Maroon 5.
Six yogis fit in each cabin, plus the instructor. There's just enough room for them to maneuver between mats, and to maneuver you into a deeper stretch.
"I think it's a great concept, the view is stunning and he's a great teacher," says Abigail Miller, a yogi who practices five times a week, often in Gardner's classes.
For the most part, the movements are gentle and approachable for participants with a wide range of abilities. Gardner creates the sequences and playlist for the High Roller sessions with the cabin environment in mind.
Not only does he time the moves with the pod's location in the rotation, he bears in mind the cabin's all-metal structure. So, casual yogis, rejoice: no headstands this time around.
"We basically make it as appealing as possible while cutting out the danger stuff," Gardner says.
Those who embrace the rotating pod as their preferred yoga environment can purchase five sessions for $325. Otherwise, a single session will run you as much as $75 if you have at least four people on the reservation. The price goes up for sessions with one or two people, or for those who want to center themselves alongside the setting sun.