Alison Brie confronts life's big questions, turning points
February 23, 2023 - 10:31 am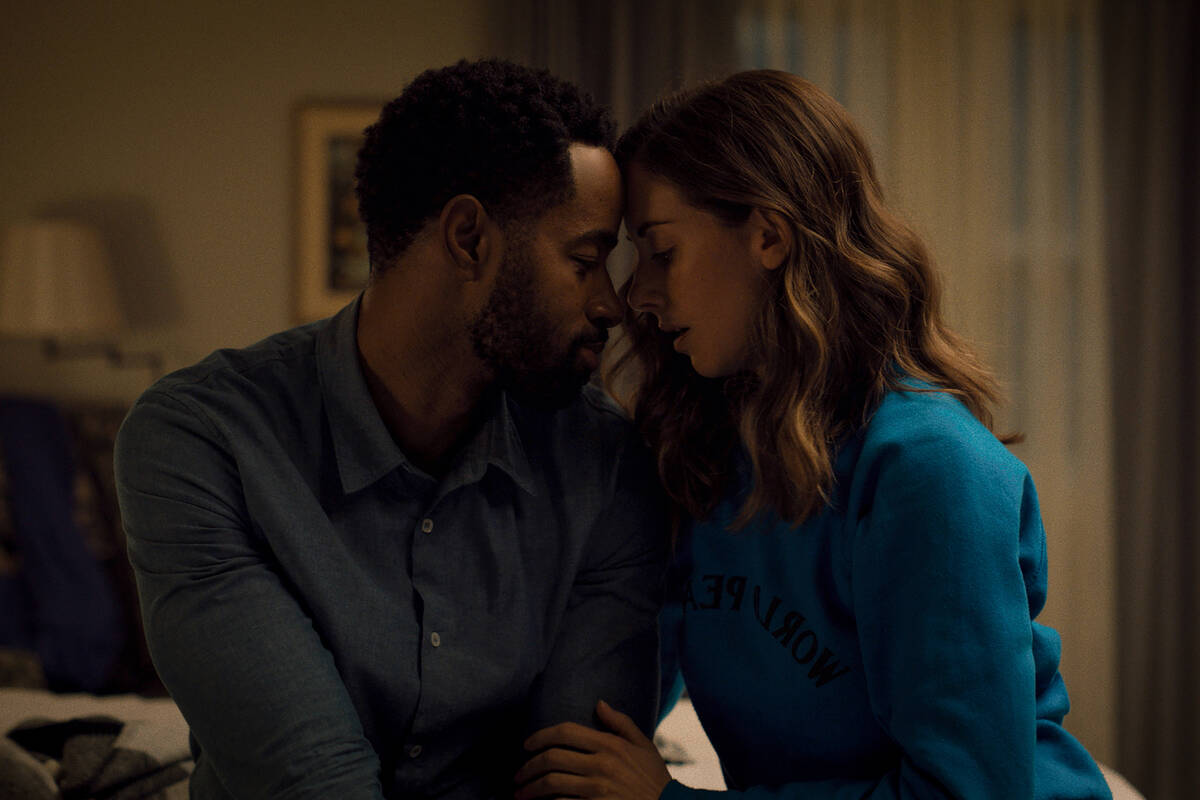 "The bottom line is you can't hide from your past," actress Alison Brie says over coffee on a chilly winter day.
This isn't a true confession from the former star of "Glow" and "Community," but the creative spark for her new romantic comedy, "Somebody I Used to Know."
"Height of the pandemic and my husband Dave and I were visiting his mom. For something to do, we took a walk to his old high school," the 40-year-old Brie says. "We started talking about how going home again stirs up so many emotions. What do you do with them?"
You can turn it into one of the most popular movies now streaming on Amazon.
In "Somebody I Used to Know," Brie plays a workaholic TV producer named Ally who reconnects with her ex-boyfriend Sean (Jay Ellis), prompting both to start questioning their life choices. The only hitch is that Sean is getting married soon, and to a woman who reminds Ally of her younger, more artistic self before she sold her soul to Hollywood. The film also stars Kiersey Clemons, Julie Haggerty and Haley Joel Osment.
"We wrote the draft in two weeks during the pandemic," says Brie, who penned the script with husband and fellow actor Dave Franco, who also directed the film.
Working with her husband is only one way Brie lives the good life. Her other tips:
Loving 'comfort' movies
"Dave and I knew we wanted to write this as a rom-com because both of us are so drawn to all the great '80s and '90s films like 'When Harry Met Sally,' 'Sleepless in Seattle' and 'My Best Friend's Wedding,' " Brie says. "We watched so many rom-coms while we were making this movie and during the pandemic. … These are my comfort movies because the core is optimism and positivity."
You can go home again
A visit to Franco's mother in Northern California really made both of them look at their lives — and create "Somebody." "With this film, we wanted to tap into the idea that going back to your childhood home and seeing people from your past really forces you to take stock of where you are in life," Brie explains. "I think a lot of us my age go through that, and it really forces the big life questions: 'Am I happy now? Was I happier then?' … We saw a lot of this during the pandemic. So many people I knew were moving back in with their parents. Even just a visit makes you suddenly assess your life decisions. Luckily for Dave and I, we do feel like we chose the right careers and certainly the right partner."
See yourself clearly
The key, Brie says, is to "see yourself clearly at every age. Even if you have a lot to figure out, the important thing is to really take a realistic look at your life. Don't just lead with your heart and emotions, so your mind is clouded and then we don't always make the best decisions. If you tell yourself the truth, it's the first step when it comes to lasting change."
Ask the important questions
Brie gravitates toward rom-coms because one aspect of them rings true: "In my personal life and the personal lives of my friends, I've seen these on-again, off-again relationships that happen," she relates. "We wanted to dive into it. Why does it happen? Why do we get this relationship amnesia. 'I hate them. I want to break up with them.' A month later, 'I miss them. I made a mistake.' You have to ask, 'What's true?' When should you fight for a relationship? When should you let it go?"
Embrace the turning points
"I just turned 40 in December," Brie says. "I've decided that it's no longer 'What am I going to be?' and more of a 'This is what my life is. How do I feel about it?' … How do I feel about the big birthday? I'm happy to report that I feel great about the big number."
Consult your 'ultimate therapist'
When parts of her life hit the skids, Brie calls her "ultimate therapist": her mom. Good advice isn't the only thing on the docket. "It's so funny how grown people can revert to that childlike place when we are at our mother's house," Brie says. "I'll be like, 'Mom, I'm hungry … can you get me this?' And then we talk and talk. Your mom always tells you the truth."
Move for your mind
Post-"Glow," in which she played an actress turned female wrestler, Brie still spends quite a bit of time in the gym. "I work out a lot. I usually move my body six days a week" she says. "It doesn't mean it's the hardest or toughest workout each day. I just make sure the blood is flowing, which is good for the body. But it also keeps me on track mentally."
Don't apologize for self-care
"I'm a big believer in rest and self-care," Brie says. "There is nothing I love better than a lazy Sunday. Dave and I are big believers in taking a self-care day where we do absolutely nothing and see nobody. We do yummy things like stretch together and I'll take a hot bath and then give myself a mini-facial. I prize my me time."
You can go home again ­— Part 2
What about those rumors of a "Community" movie? "Most of us are all signed on," she divulges. "We're working out the schedule and targeting this summer to shoot. I really hope it works out because it's great to be with old friends."