Jason Segel confronts mental health 'stigma'
January 26, 2023 - 9:15 am
Updated January 26, 2023 - 2:15 pm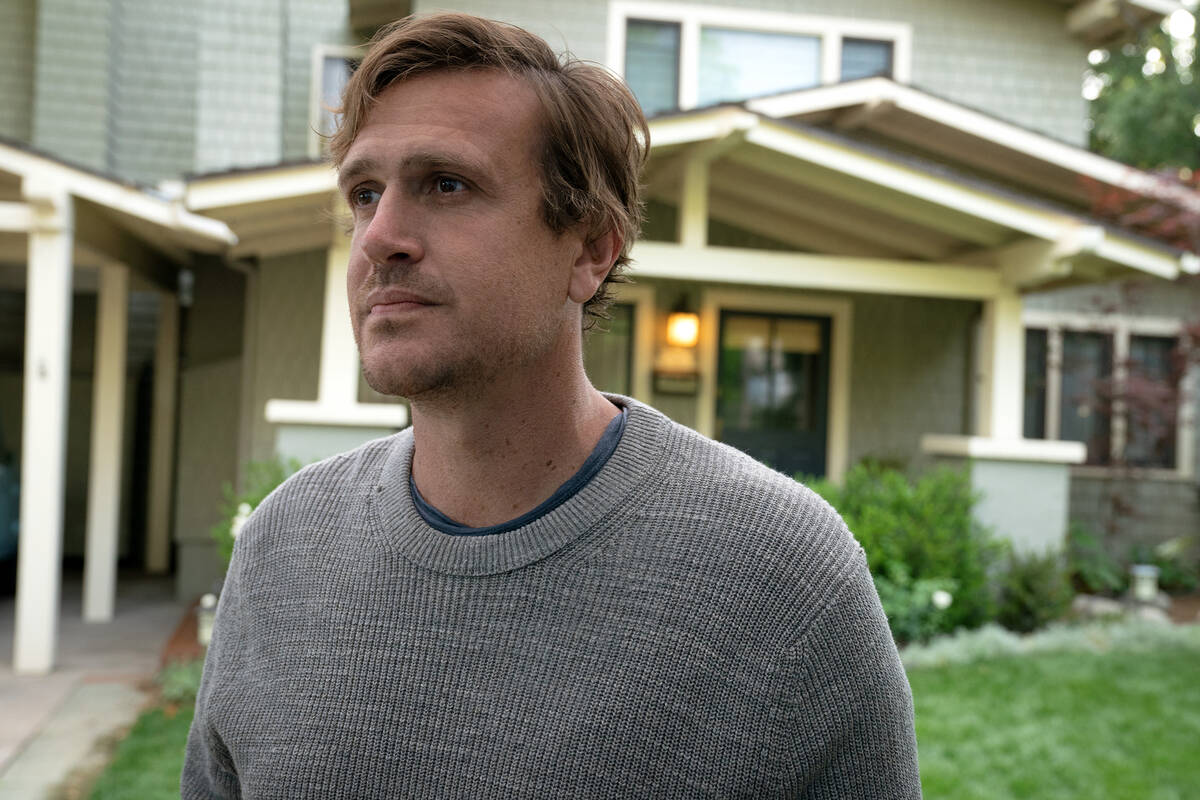 "I've never had a stigma around mental health. I've always had a lot of issues with anxiety and depression," Jason Segel says. "You seek help whenever you need it in life. I found help. That's why I'm here."
On a chilly afternoon in Los Angeles, the 43-year-old actor, comedian, screenwriter and producer doesn't mind getting personal. His Zoom interview becomes a bit of a therapy session.
"Mental health is sincerely a comfortable area for me to explore," he says. "I hope what I'm doing now takes away any stigma and reminds people that true mental health is not a one-and-done fix-it."
What he's doing now is "Shrinking," a new Apple TV+ series that asks a provocative question: What would happen if a therapist set aside ethics and training and said what he really thought about the patient?
Segel portrays "psychological vigilante" Jimmy Laird, a brutally honest shrink who is dealing with a full emotional plate: death, divorce, an estranged daughter, an older mentor (Harrison Ford).
Oh, it's a comedy.
"Watching somebody at rock bottom trying to find their way out with the help of their friends and maybe helping others is the setup," says Segel, who created and executive produces the series. "The message is by doing all of this maybe he can even help himself, which seemed like a really beautiful concept to me."
The 6-foot-4-inch L.A. native gave up an early interest in basketball to pursue acting. An early role on the critically acclaimed "Freaks and Geeks" led to starring roles in TV's "How I Met Your Mother" and movies such as "This Is 40," "Knocked Up," "Forgetting Sarah Marshall" and "Get Him to the Greek." He also voices Gru's rival Vector in the "Despicable Me" franchise.
Segel's tips for living the good life:
Everyone has problems
"We are told as humans that we have to rein our feelings in," Segel says. "We've been told in the past not to let our feelings get out of control. I let them get out of control in this series." The origin of the show, he says, was a therapist who makes huge changes in patient's lives (and his own) by saying exactly what he thinks based on his own pain. "One of the things the show does well is it highlights that even your therapist is all f—— up, too. It's a very comforting thing to think that the person sitting across from you has his own problems and is not judging you but is in it with you. I find some comfort in that situation."
Embrace dumb luck
How did Segel get superstar Harrison Ford to sign on to "Shrinking"? "Honest to God dumb luck," he says. "I don't really know how to explain it, except we should trust dumb luck more in life. … We offered this to Harrison Ford assuming he would say no. And then he said yes. And the next thing you know you're scrambling to figure out what to do when Harrison Ford arrives, which is to write the funniest part possible."
Realize fear is normal
Segel admits he was a bit nervous, too, which was OK. He harnessed his fear. "Ford's yes was like asking the prettiest girl in school to prom and somehow she said yes. Then you are in a panic, thinking, 'Where will I take her to dinner?' Then it's, 'Oh no, I don't know how to dance.' Luckily, the fear passes."
'I'm here to work'
"Harrison Ford has a mentality: 'I'm here to work.' He said to me at one point, 'My goal at the end of every job is that the people who hired me are happy.' It's good advice for anyone."
Learn to pause
Patience is key to self-preservation in show business and life, Segel observes. "You think of an idea for a new show while sitting on your couch, and a few years later, it exists," he says. "You have to embrace the wait in life or you'll always be miserable. Life is about waiting."
'The river is in charge'
"I love acting more than I can express," he says, "but all this creative stuff is like planning for a river rafting trip, getting your gear and drawing your map. You know everything about your path. You go to REI. You get more stuff. You think it's all settled. Then when you get in the river, you realize the river is in charge. All your plans are out the window. … The magic is someone else is in charge, and surprises in life are as close to magic as you'll ever get."
Let yourself be sad
"I do get sad in life. I've never worn life very lightly, but it has worked out great for me," Segel says. "It made me want to write, so I could express things from my heart. I have some sense that I'm not alone in that. Writing is therapy. I don't have the energy to hide all that much when I'm writing something. I write from the place of, 'We're all having a hard time figuring it out and maybe there is some fun to figuring it out together.' "
Share the joy
"In life and in comedy, most of the time you're not spiking the ball," Segel says. "You're setting the ball, so another person can spike it. And that should still feel good. Share the joy no matter what you do. Let the other person lead. Let me create the space for you to kill it. Help me figure it out for you and we both win."
What success means to you
"If it's achievement that you place your value in, you're never going to achieve enough," he says. "If it's money, you'll never be rich enough. But if you do something and you are part of what is happening, then you're always in it and it's always enough."
Be nice
"Kindness is the one thing that never goes out of style," Segel says.