Take advantage of 'those magic moments,' Rosario Dawson urges
September 7, 2023 - 7:54 am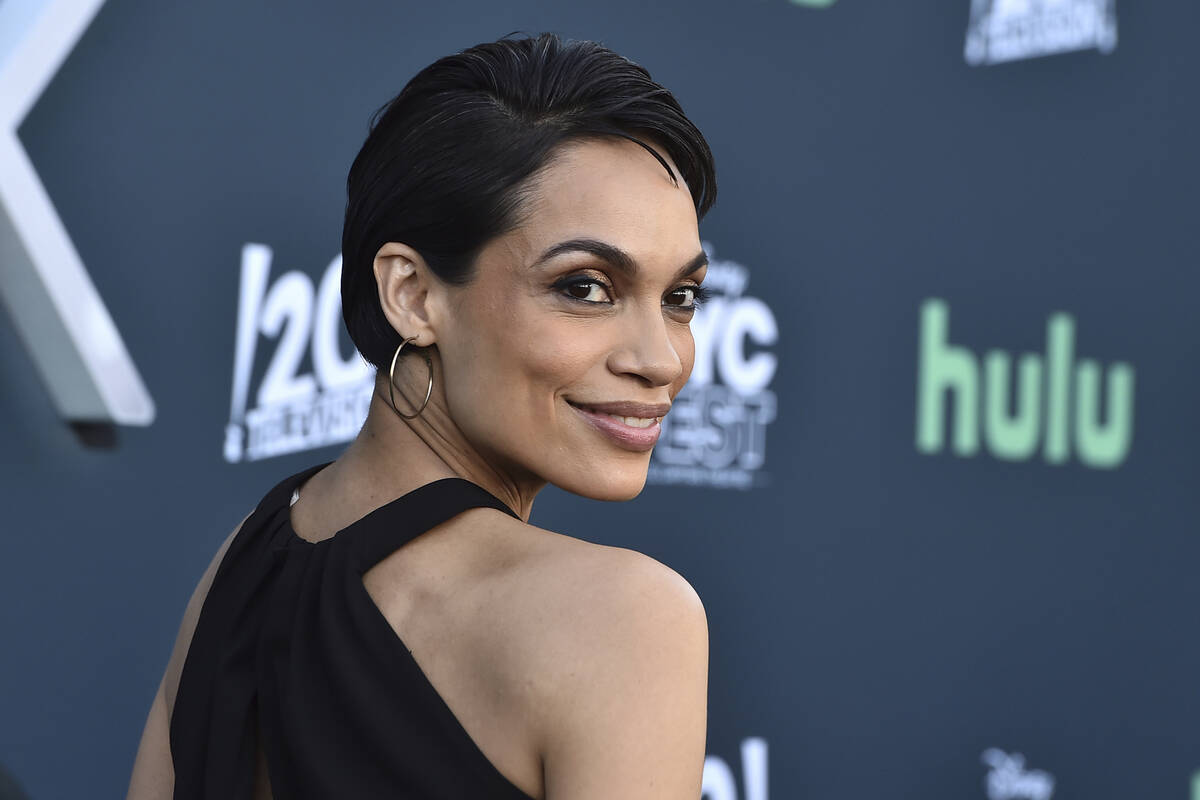 Rosario Dawson is out to save the universe, but first she had to save herself.
In real life, she's the daughter of a single mother who gave birth to her at age 17 and moved the duo to New York City when Rosario was 5. They ended up squatting in a place on the Lower East Side.
"You had to bring buckets upstairs to shower. We had plywood for a door," Dawson recalls. "It was quite an experience being so poor. But it was also a powerful experience.
"Even in the hardest times my mom would say, 'You can be anything. You can change the world. You can save it,' " she adds.
And that's the point for the 44-year-old actress and producer, who has delivered a major female heroine to the "Star Wars" galaxy. Dawson portrays Ahsoka Tano in the new hit Disney+ series "Ahsoka." It's up to her to stop the rise of the Empire by finding Grand Admiral Thrawn, a military genius who is lost in hyperspace.
Why do heroic things in life and on TV?
"You only live once. You don't want your tombstone to read: 'Played it safe,' " Dawson says in an interview done before the Screen Actors Guild strike.
The star of "Rent," "Sin City," "The Mandalorian" and "Dopesick" lives in New York City and is a mother to 20-year-old Isabella.
Dawson's good life tips:
Grab a light saber
Fans campaigned for Dawson to bring the character that she launched in animated form in "Star Wars: The Clone Wars" and "Rebels" to live action. "It has been quite magical. We started production of this series on my birthday. The best present ever," she says. "I've been a big fangirl of this world my entire life."
She says the fan appeal is simple. "These characters grow, they develop and they're not perfect. They're flawed. Just like all of us humans," she says. "That's why audiences relate. They're working through relationships and their own internal struggles. They're on a journey … just like everyone in the world is."
Make your moves
Dawson says her inner Jedi makes her believe she can do crazy stunts. "We work with an amazing stunt coordinator who trains us in martial arts," she says. "I would take freeze frames from the animated shows and say, 'Can I try this?' And she will sometimes say, 'That is not humanly possible.' But I still want to try it."
Balance life and art
Dawson says of the "Star Wars" universe: "It's not about being good guys or bad guys. It's about finding balance and realize all of us have that duality inside of us."
She also found a message in this work that has informed her own daily life — no matter what's going on. "The message is that you can always make a better choice tomorrow," she shares. "You just need to find the discipline to make that better choice."
Believe in miracles
Dawson was discovered as a teenager by photographer Larry Clark and screenwriter Harmony Korine while she was sitting on her front step in New York City. She was immediately cast in the 1995 film "Kids," and from there, her career took off. "You're so lucky to have those magic moments in life," she says. "You have to take advantage of them, remain grateful and then earn your place."
Don't sweat aging
"We're so stressed about aging, while stress is aging," Dawson muses. "You can read the [beauty] tips all day long. It gets really confusing. I think it's just about being happy in the moment. Happiness looks great on everyone. Living in the moment puts a gorgeous smile on your face."
Everyone has scars
"We're so conditioned to hide our scars in life. What if we used them as ways to understand each other? The next person has scars, too. Don't hide your feelings from the people who love you. Odds are that someone will listen."
Don't throw it out
Based on her upbringing, Dawson is quite economical and focuses on leaving a lighter footprint. "I'll reuse a nail," she says. "My thing is, if it's not broken, use it again. And if it is broken, then fix it."
Be a force
"There are only a handful of great roles for women each year and so many talented actresses. I want to create more opportunity," Dawson says of working as a producer.
Make your work matter
She says that starring opposite Michael Keaton in the recent Hulu miniseries "Dopesick," about the opioid addiction, opened her eyes and hopefully helped viewers. "I realized the importance of telling true stories with this project. It focuses on real people whose lives were destroyed by a drug," Dawson says. "Real-life stories also give people information and empower them to make better decisions."
Give back
Dawson has worked with several charities including Global Cool, Amnesty International, Doctors Without Borders, Save the Children and the Lower East Side Girls Club. "If we all gave a little, just imagine the world we could live in," she says. "Try to help someone today. You never know how much they need it — and how much you need to help. Nothing is better than helping someone else."
Pass it on
"In the end, you want to enjoy your decades, so you can look back on them fondly. Live full, drink a lot of water, try to get some sleep and live in the moment," she says. "My best advice."