4 killed when 2 planes collide at North Las Vegas Airport
Updated July 17, 2022 - 8:20 pm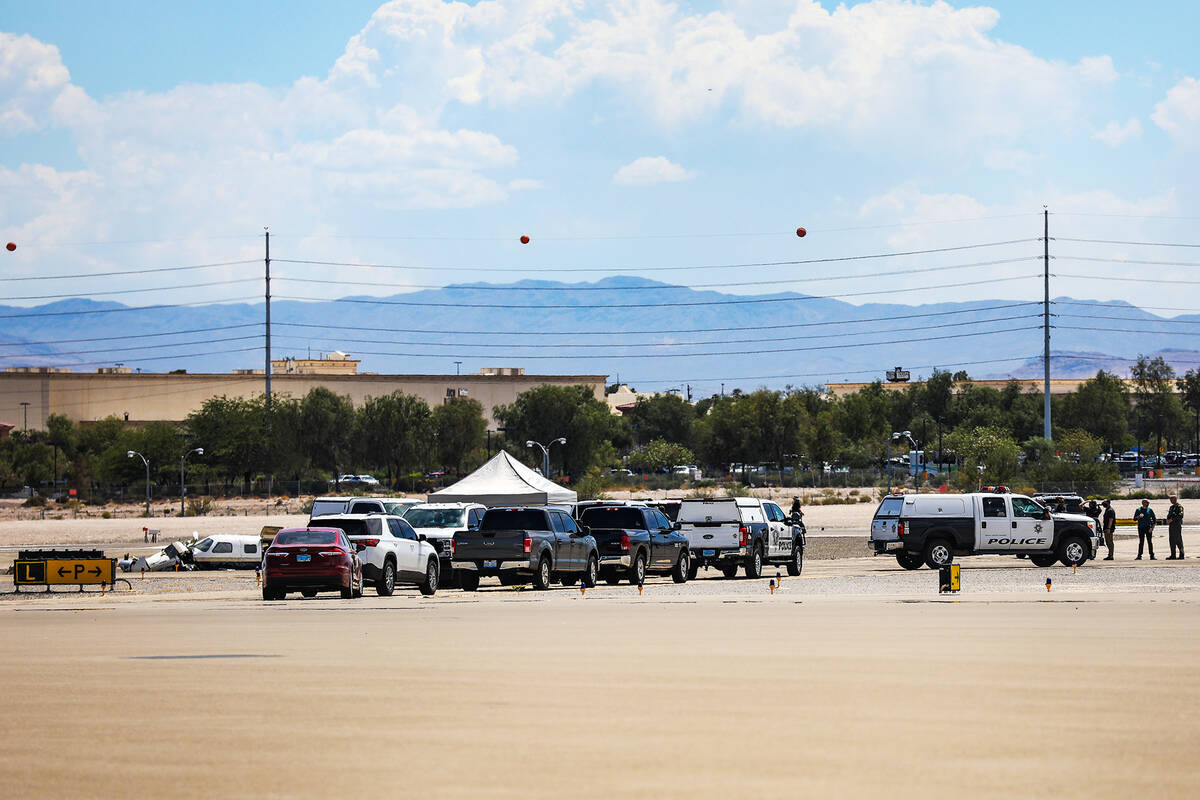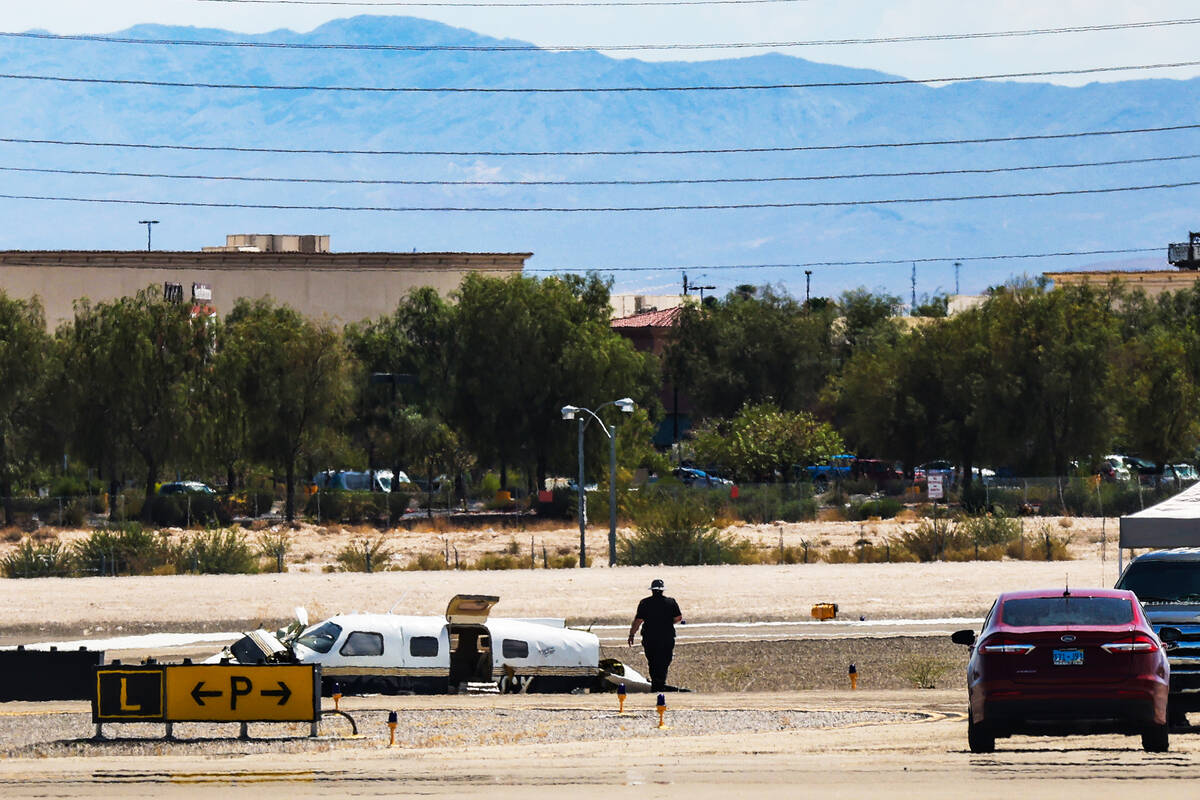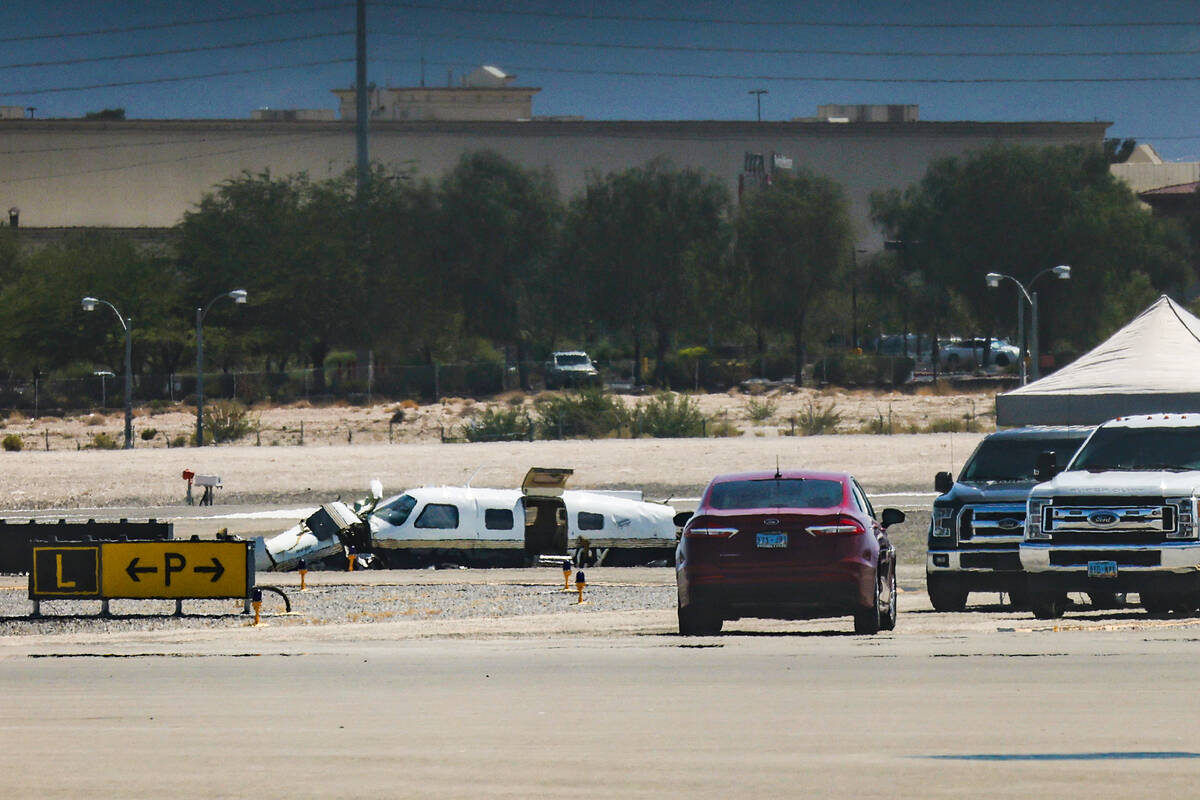 Four people were killed when two single-engine planes collided Sunday at the North Las Vegas Airport, authorities said.
A Piper PA-46 and a Cessna 172, with two people aboard each aircraft, collided in the traffic pattern at North Las Vegas Airport at about noon, according to a statement from the Federal Aviation Administration.
The North Las Vegas Fire Department confirmed the fatalities.
"Preliminary information indicates that the Piper PA-46 was preparing to land when it collided with the Cessna 172," the statement said. "The Piper crashed into in a field east of Runway 30-Right and the Cessna fell into a water retention pond."
The FAA and the National Transportation Safety Board are expected to investigate the crash. They had not provided additional information as of Sunday night.
By the afternoon, investigators could be seen working around two sites at the airport.
A Piper PA-46 can carry a pilot and 5 passengers while a Cessna 172 can carry 4 people. More Cessna 172s have been built than any other model of aircraft. The first version was introduced in 1955.
Dore Rodine, 58, told reporters that he has been flying for more than four decades and owns a single-engine aircraft hangared at that airport, from which he recently flew for a night piloting class.
Rodine, who files about once a week, said he was "extremely surprised" that a mid-air collision occurred at the North Las Vegas Airport, citing the open field with little obstruction and the sunny, clear skies.
He said he had never heard of two aircraft colliding at any of the airports where he flies.
"It's very wide open," he said. "There's not a lot of buildings or structures in this area, and with an active control tower at the time that it occurred. I'm really surprised that there wasn't better terrain awareness either by one of the pilots or by the control tower."
Alicia Berroyer is a longtime resident at a neighborhood about a mile away from the airport.
She said she was driving when she saw a plane approaching in a manner that "looked a little odd." Shortly after, she saw a plume of smoke.
She shared photos she took that showed one of the aircraft engulfed in flames.
"It's terrible," she said. "Terrible loss."
Berroyer noted other plane crashes at the airport and at nearby neighborhoods.
"It does happen, but I've never seen a collision like that," she said.
Two pilots were injured in September 2003, when their planes collided on the North Las Vegas Airport's runway, according to Las Vegas Review-Journal archives. One was taking off, and the other was landing, the newspaper reported.
On Christmas Day that same year, six family members died after their aircraft crashed into a drainage ditch shorty after takeoff.
Nearly four years earlier, a single-engine plane approaching the airport smashed into a home's front yard near Cheyenne Avenue and Torrey Pines Drive. That crash killed two people, and a passenger survived after being pulled from the burning aircraft by neighbors.
Contact Ricardo Torres-Cortez at rtorres@reviewjournal.com. Follow him on Twitter @rickytwrites.