Developing monsoon pattern could bring showers to Las Vegas Valley
Updated July 9, 2019 - 9:31 pm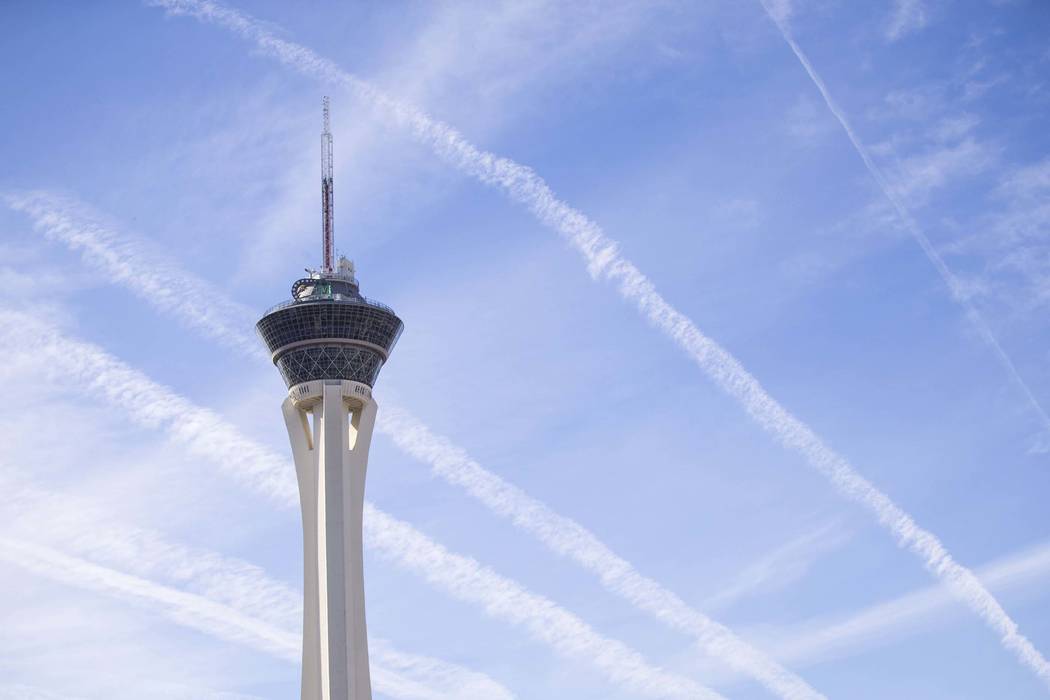 As temperatures rise in the Las Vegas Valley, the National Weather Service is monitoring a developing monsoon pattern that could generate showers this week.
"The main concern this week is going to be the heat," meteorologist Chelsea Kryston said. "The monsoon pattern is evolving, which is why we're heating up."
Meteorologist Trevor Boucher later said that there were very slight chances for isolated showers and thunderstorms on Thursday and Friday, but it was possible that the chances could increase with newer forecasts. For now, the forecast this week is for dry conditions, breezy afternoons and cloudy skies.
Temperatures will climb in the latter half of the week, and people should take extra precautions against the heat, Boucher warned.
He stressed people should remain indoors as often as they can while temperatures climb to 106 degrees on Wednesday and 109 on Thursday, which would represent the hottest day so far this year. The valley's high mark so far has been a 107-degree day on June 12, according to the weather service.
Friday's and Saturday's highs are also forecast at 109, and Sunday's high is expected to reach 108, Boucher said.
Boucher advised people to keep their pets indoors, too, and to never leave somebody sitting in a car and run the risk of heat-related illness or death.
The average high for this time of the year is 104.
Overnight lows through the weekend will be in the upper 70s to mid-80s.
RELATED
Las Vegas Valley officials underscore vigilance during flood season