2 Nevada schools among report's list of top 100 high schools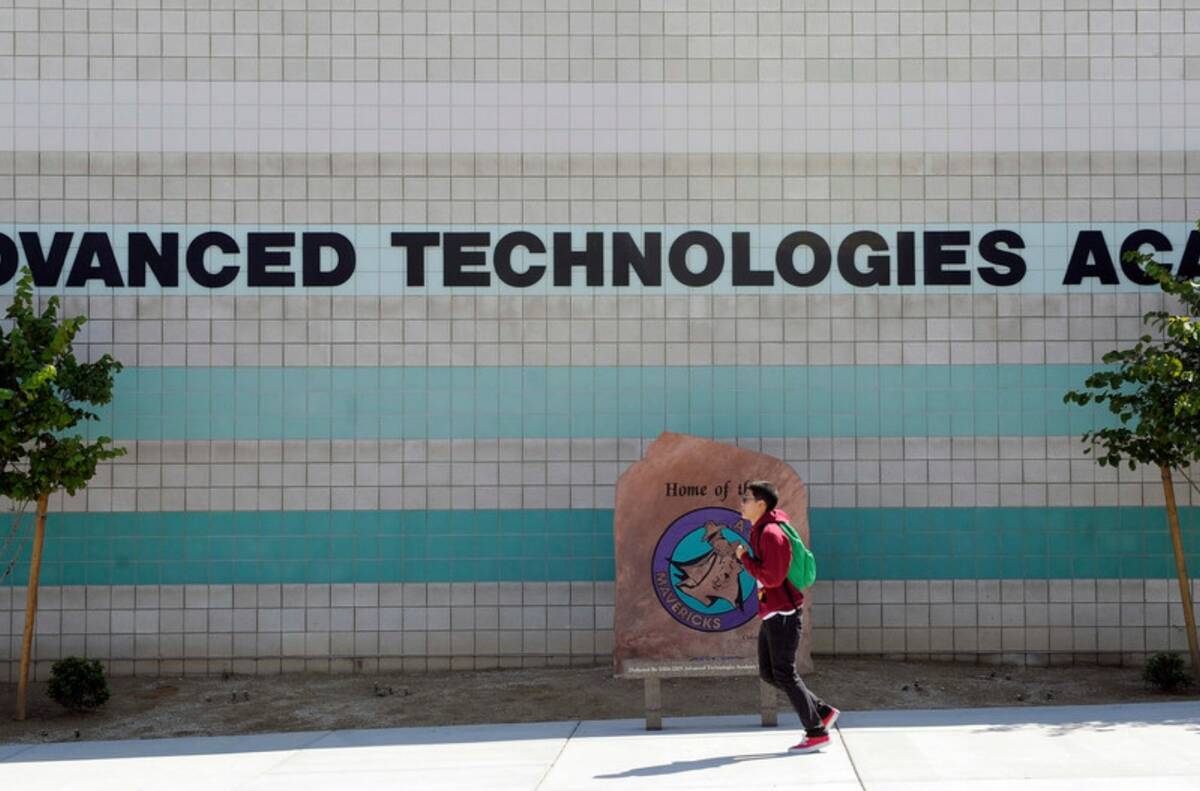 A Clark County School District magnet school was ranked this week among the nation's top 100 high schools.
U.S. News & World Report released its "2023-2024 Best High Schools" list Tuesday. Nearly 18,000 public schools were ranked.
Advanced Technologies Academy ranked 84th in the nation. Another Nevada school also landed in the list of the top 100 high schools. Davidson Academy in Reno, which serves profoundly gifted students, ranked fourth.
Rankings are also issued by state. Half of Nevada's top 10 public high schools are magnet schools, and two are Coral Academy of Science charter school campuses.
"I am thrilled and extremely proud of the staff and students at our Sandy Ridge campus," Ercan Aydogdu, executive director and CEO of Coral Academy of Science Las Vegas, said in a news release. "We are pleased to have our school recognized for its outstanding performance and attribute this recognition to CASLV's education model, the dedication of our teachers, staff and the hard work of our exceptional students."
Top-ranked high schools have "exceptional scores" on state standardized tests in math, reading and science, U.S. News & World Report said in a news release.
Other factors behind the rankings include "strong underserved student performance, college readiness and curriculum breadth, as well as graduation rates," according to the release.
"Having access to a strong high school program is paramount for students as they face an ever-changing world," Liana Loewus, managing editor of education at U.S. News & World Report, said in a news release. "Making data on our high schools available helps parents ensure their child is in the educational environment that best sets them up to thrive."
But for years there has been some criticism of the methodology for ranking schools — particularly, for colleges and universities.
A handful of colleges and universities recently opted out of participating. That includes Columbia University, a private Ivy League university in New York City, and some top-tier law and medical schools across the country.
The top 10 Nevada high schools:
1. Davidson Academy (Reno)
2. Advanced Technologies Academy
3. West Career & Technical Academy
4. Veterans Tribute Career & Technical Academy
5. Academy of Arts, Careers and Technology (Reno)
6. Coral Academy of Science Las Vegas — Sandy Ridge campus
7. Coral Academy of Science — Reno campus
8. Northwest Career and Technical Academy
9. Las Vegas Academy of the Arts
10. Reno High School
Contact Julie Wootton-Greener at jgreener@reviewjournal.com or 702-387-2921. Follow @julieswootton on X.