Activists call for removal of UNLV instructor who made controversial Facebook remarks
December 2, 2016 - 10:20 pm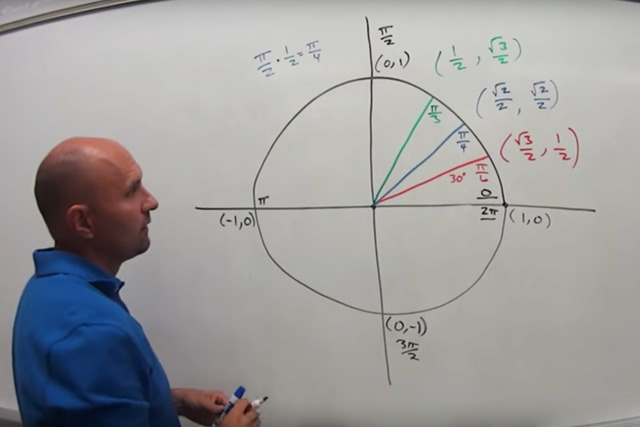 A letter sent by student and community activists to UNLV President Len Jessup on Friday called for the removal of a part-time math instructor who said in a Facebook post that he would alert Immigration and Customs Enforcement about anyone in his class who may have come into the country illegally.
Jessup was asked to meet with the group before the end of the ongoing semester and consider four proposals outlined in the letter, including the immediate termination of George Buch, whose remarks on Wednesday stirred instant controversy around UNLV regarding the national immigration debate and Buch's right to free speech.
Buch's comments that he would report students to ICE are "in direct opposition with the pledge you (Jessup) recently took and the statements you've made in e-mails to students since the presidential election," the letter stated.
"There is nothing different, daring or diverse that Mr. Buch can add to our community while he threatens the very well-being of students," the letter continued.
Buch said that there are "no safe spaces in my classes" for such students. The same Facebook comment directed to Javier Aget-Torres, who is of Cuban descent, also included the remark, "And then I would have to turn you into ICE."
Buch later apologized for his comments, which included smiley faces on the post that created the firestorm, telling UNLV's student newspaper: "It was intended to be a joke, although clearly a poor one. I have never, nor will I ever, create a classroom of hate or intolerance." He could not be reached for comment Friday
Regardless of Buch's stated intent, his Facebook remarks were widely denounced by students, professors and several organizations, culminating in the letter sent Friday.
The letter also called for a pledge to make UNLV a sanctuary campus; the creation of an undocumented student coordinator; and mandatory cultural competency training for all UNLV teaching staff.
"We know that students who learn in these positive environments tend to excel in school and thrive in their post-graduate careers, contributing to their local communities and economies in impactful ways," the letter said. "We'd like to see this trend continue for our DACAmented students and be replicated for our undocumented students as well."
Jessup and other UNLV officials contacted Friday either declined to comment on the letter or did not return phone calls and emails.
DACA or Deferred Action for Childhood Arrivals, was established in 2012 through an executive order by President Barack Obama, and allows undocumented immigrants to the United States who entered the country before their 16th birthday to receive a work permit and maintain exemption from potential deportation.
The letter stated that a petition circulating to make UNLV a sanctuary campus no later than the end of the year will be presented to Jessup on Monday. The letter comes two days after The Rogers Foundation, an education-focused nonprofit organization, sent letters to UNLV, the College of Southern Nevada, Nevada State College and the Clark County School District asking for sanctuary campuses as well.
The Review-Journal contacted university spokesman Tony Allen several times Friday seeking comment in regard to any potential action that would be taken against Buch, but was told that the university has no new information to provide. He also said that he and most of the adminstration were attending the meeting of the Board of Regents of the Nevada System of Higher Education.
Dr. Rainier Spencer, interim chief diversity officer for UNLV, said in an email response that his full attention was on the meeting as well.
"I understand that UNLV's Office of Compliance is handling this matter and has a protocol of set procedures it must adhere to," Spencer added.
Two calls and an email to Barrett Morris, head of the compliance office, were not returned.
At the Board of Regents meeting Friday, Jessup reiterated his support for undocumented and DACAmented students, but made no mention of sanctuary campuses or the controversy surrounding Buch.
"We're pretty confident that he's going to follow through for us," said Jazz Sheffer, a UNLV student activist who was one of the many students who signed the letter. "If he can talk the talk, then he can walk the walk. I'm optimistic about the future of our campus."
Contact Natalie Bruzda at nbruzda@reviewjournal.com or 702-477-3897. Follow @NatalieBruzda on Twitter. Contact Lawren Linehan at llinehan@reviewjournal.com or at 702-383-0381. Follow @lawrenlinehan on Twitter.
RELATED
UNLV instructor under fire after saying he would report students in country illegally