CCSD support staff ousts ESEA in favor of Teamsters union
December 5, 2015 - 9:22 pm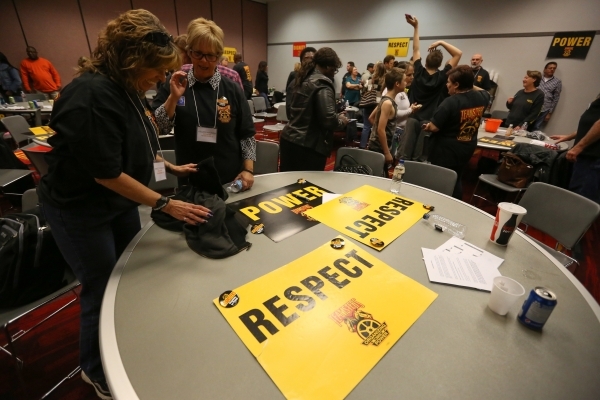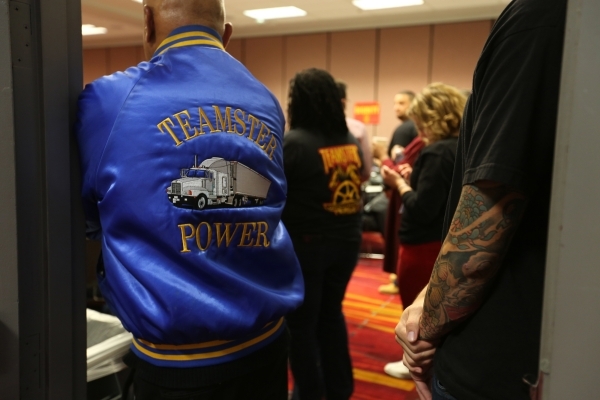 A decade-long fight to unseat the labor union that represents more than 11,000 bus drivers, custodians and support staff who work for the Clark County School District culminated Saturday in a landslide vote for Teamsters Local 14.
Claiming 81 percent of 5, 339 ballots cast in a runoff election, Teamsters leaders and supporters credited their victory to a change in rules that govern union elections. They also promised to represent all support staff workers, and not just those who voted to oust the Education Support Employees Association, or ESEA, as the labor group's bargaining agent.
"This is not an us versus them thing," said Kim Bucy, a Teamsters supporter who works as a secretary in the CCSD's Title I office.
"This has been going on for months on end, and people's feeling get hurt in something like this," she added. "It's going to take time to work together (but) it's such an amazing feeling that we did this and won — again."
Since 2002, the Teamsters have sought in multiple elections to oust the ESEA.
State rules, however, required a so-called supermajority in which one union seeking control needed 50 percent plus 1 of all total union membership to vote in its favor. But a state government entity that oversees public employers and their labor unions voted this year to change that 13-year-old policy and instead require only a simple majority of those who vote in the election.
ESEA President Doug McCain said the organization "absolutely" will challenge the results of Saturday's election before the Teamsters begin negotiating a new employment contract with the Clark County School Board.
"Our attorney probably will go back to his office and prepare that as quickly as he can," McCain said as Teamsters, celebrating in a nearby room at Cashman Center, cheered and applauded the results.
"The rules are the rules, and that's what we play by," he said.
— Contact Neal Morton at nmorton@reviewjournal.com or 702-383-0279. Follow him: @nealtmorton