CCSD trustees to further examine possible forensic audit of district budget
February 23, 2017 - 9:18 pm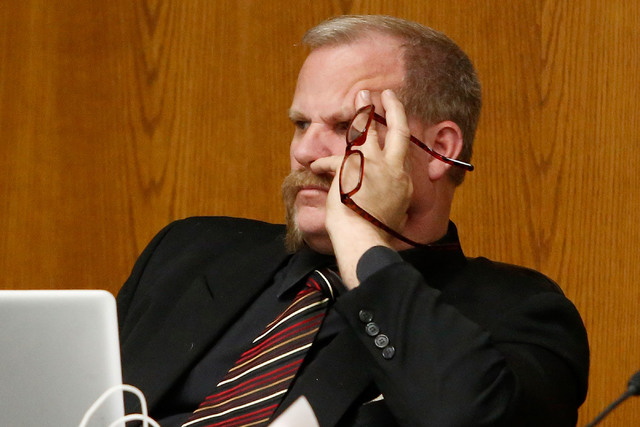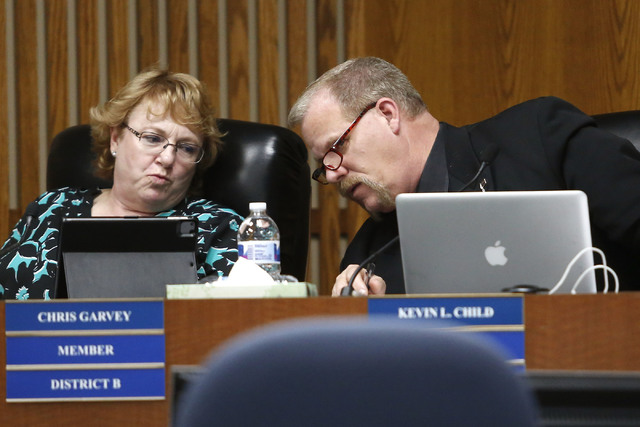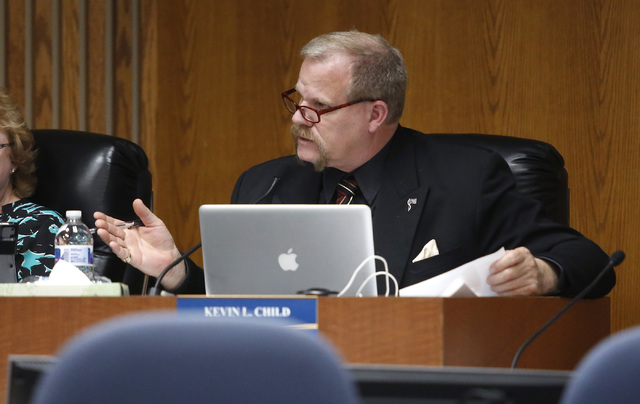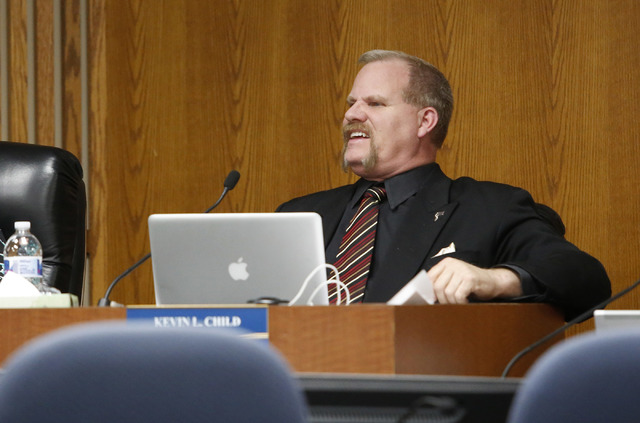 Clark County School District trustees agreed Thursday night to look further into the possibility of a forensic audit of the district's multibillion dollar budget.
The proposal for the audit came from Trustee Kevin Child, who argued for a deeper look at the district's money beyond the yearly audits.
"We need to know now rather than later how much the district actually has and what the money has been obligated to," he said during the trustees meeting Thursday night. "A healthy organization does not fear a close look to make sure it has brought itself up to date on best practices for budget formation and management."
The proposal also won public support at the meeting.
Serena Koerner, a banker at one school, said the school is audited at times — but she said the auditors don't look to see what schools are doing with the money.
"They just want to make sure that everything's balanced and that the procedures are being followed," she said. "But where exactly is the money coming from? Where is it going?"
Elena Rodriguez noted the past case of Priscilla Rocha, a former district official who pleaded guilty to stealing tens of thousands of dollars from the district in 2015.
"There's a very real possibility that there are individuals within CCSD currently stealing or committing fraud or swindling money right now, as Rocha did," she said.
Some trustees supported the proposal, but wondered about how much it would cost and an estimated timeline for the project.
"I would want to see how we could do this in a way that would not only be effective and efficient, but it wouldn't add another layer to the issues we already have of trying to get through the legislative session," Trustee Linda Young said.
But Trustee Carolyn Edwards argued that the consultant tasked with helping the district through its reorganization, the TSC2 Group, could help identify savings instead.
"It seems to me, we shouldn't be spending our money finding where the savings can be," she said. "That's their job. Let's let them do that and see what they find."
Though Trustee Deanna Wright said she felt uncomfortable with the wording of the proposal — a forensic audit typically looks for fraud — Child just argued for greater transparency.
"No one said fraud, no one said misuse," he said.
Child will take the proposal to the district's Audit Advisory Committee for further discussion before bringing it back to the board.
Contact Amelia Pak-Harvey at apak-harvey@reviewjournal.com or 702-383-4630. Follow @AmeliaPakHarvey on Twitter.
RELATED
Embattled Trustee Child wants forensic audit of CCSD
Judge orders CCSD to disclose more details in records regarding Trustee Kevin Child
Students knelt during anthem, sparked outcry from School Board Trustee Kevin Child, records show
CCSD investigation says Trustee Kevin Child created hostile, intimidating environment
CCSD trustee Kevin Child breaks silence on school district investigation