Desert Research Institute fears takeover by UNLV or UNR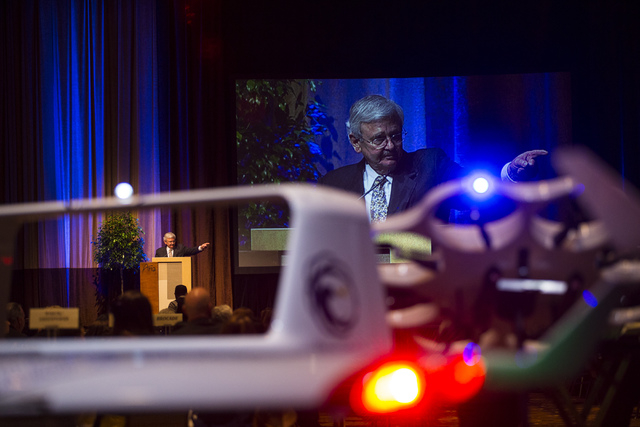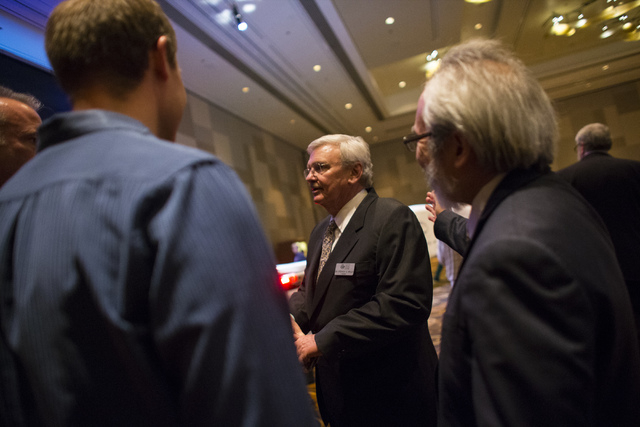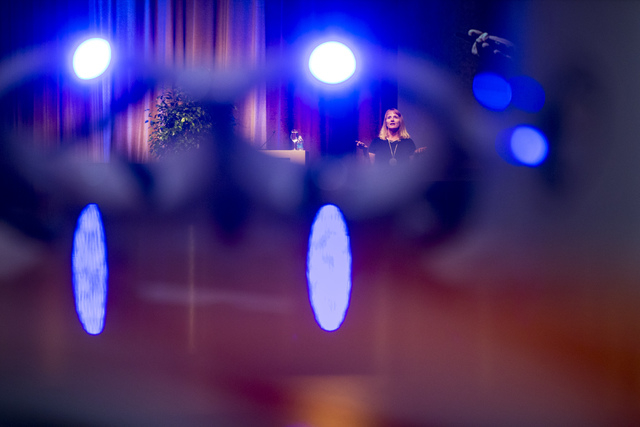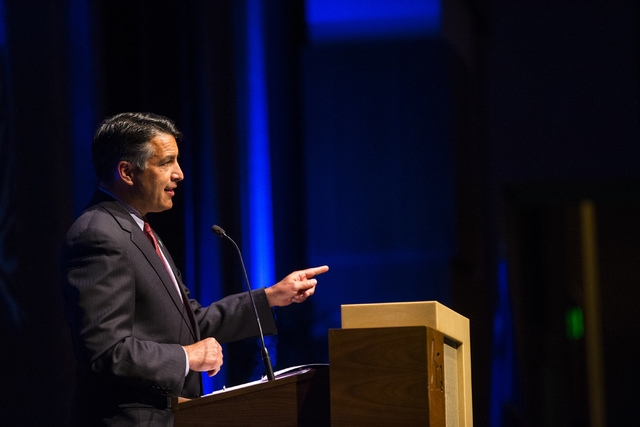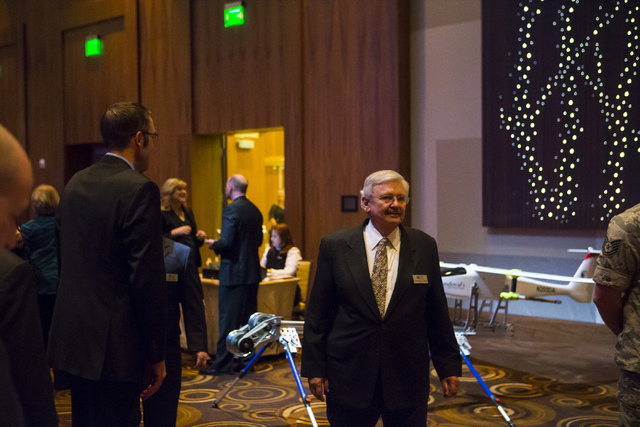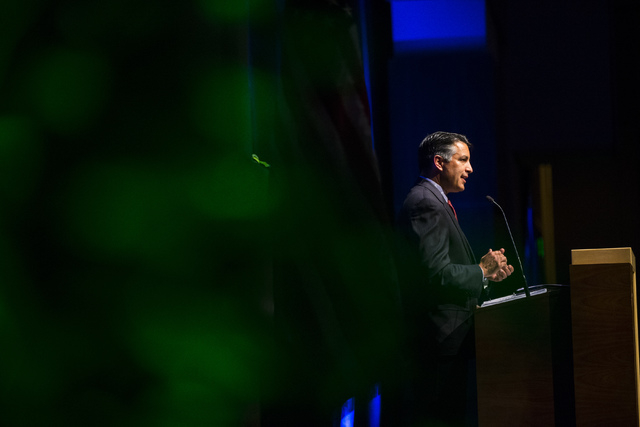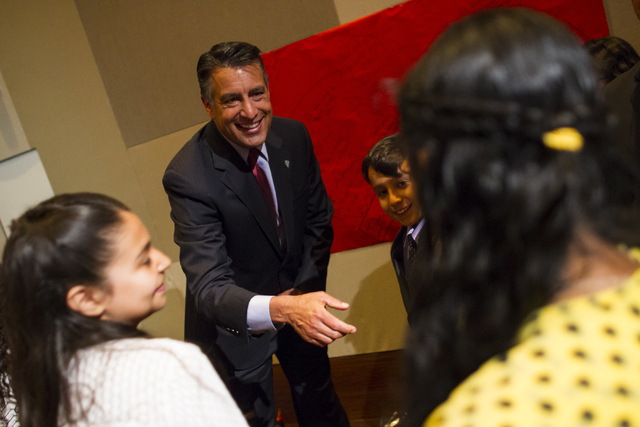 At Nevada's Desert Research Institute, engineers design drones for firefighters, hydrologists partner with Google to battle drought, and biologists help NASA study life in outer space.
With a cadre of 150 scientists in Las Vegas and Reno, the research organization is widely considered one of the state's most impressive and cost-effective academic programs. Last year, faculty worked on 400 projects and raised $30 million in grants and contracts, with minimal local investment. Yet despite that reputation, some fear DRI could face a crippling takeover by Nevada universities anxious to boost their own research arsenals.
"It would be absolutely fatal," said Pat Mulroy, former general manager at the Southern Nevada Water Authority. "To take one institution that has brought Nevada a lot of acclaim and destroy it is an enormous 40,000 steps backward."
LOOMING LEADERSHIP CHANGE
Longtime DRI President Stephen Wells will leave this summer for another job in New Mexico, and his departure has spurred widespread concerns that state leaders will consider folding DRI's resources into one or both of Nevada's universities. Lawmakers and higher education officials developed such a proposal five years ago amid sweeping budget cuts spurred by the recent economic downturn, and employees have since worried that the Nevada System of Higher Education might revisit the failed plan.
"Our faculty are nervous," Wells said this week. "I've encouraged them to be very candid about what their feelings are, and I would say most people want to stay as an independent institution."
Tensions flared last month after NSHE Chancellor Dan Klaich and Board of Regents Chair Rick Trachok reportedly asked about the potential merits of a takeover during a faculty meeting weeks after Wells announced he was leaving.
"From our perspective, it is unfortunate that the March 15 meeting included extended discussion of a possible merger or consolidation with the NSHE universities," DRI Faculty Senate Chair Dana Trimble wrote in a March 23 email addressed to Klaich and Trachok. "The DRI Faculty Senate would like to put a permanent end to this merger talk, finding it particularly harmful in this period of transition to new leadership at DRI and for the future direction of NSHE and Nevada."
NO PLAN TO MERGE
NSHE doesn't plan to overhaul DRI, Klaich said when asked about the email. Klaich said he and Trachok simply met with faculty to discuss how they want to fill the presidential vacancy after Wells leaves for the New Mexico Institute of Mining and Technology in late June.
"During the course of that meeting there was a discussion about what the future of DRI could look like," Klaich said, noting that research funding methods have changed since the institute last sought a president in the 1990s. "I think that there were some concerns from some folks in part as a result of that. I will tell you from my perspective (the concerns were) relatively unfounded."
Some DRI supporters say they're frustrated that higher education officials are discussing consolidation at all instead of focusing solely on a presidential search.
"The amount of discussion in Southern Nevada over our new (UNLV) basketball coach is criminal when we're not having the same level of discussion about who is the next president of DRI," former Nevada First Lady Sandy Miller said, referring to Chris Beard, the Runnin' Rebels' short-lived coach. "What scares me is a vacuum. That's why I wish we had a good succession plan in place."
Klaich and Trachok will meet again with faculty this week at DRI's Las Vegas and Reno offices to determine whether employees want a national search for a successor. They're also taking suggestions for a temporary president.
"Change makes folks nervous — especially change in leadership," Klaich wrote in an email Friday. "At an institution like DRI where there has not been a change in almost twenty years and where reorganization was discussed during the budget cuts, it is natural that some are concerned."
'WE FEEL VERY VULNERABLE'
Most DRI employees bristle at the mention of a merger. They worry that UNLV and UNR want to absorb DRI to aid longtime efforts to boost those schools' research rankings.
"It's always something on the table — the merger discussion is always happening," Trimble said. "We worry about it because we're a very small institution and we feel very vulnerable."
UNR officials told the Review-Journal on Friday that the school "is not involved in discussions about a merger or proposed merger."
"DRI is a valued partner in research and graduate education," UNR President Marc Johnson said in an emailed statement. "The productive collaboration between DRI and UNR has extended over many, many years."
Attempts to reach UNLV's research director on Friday were unsuccessful.
Many believe that folding the organization into a university would have a catastrophic effect on the institute by upsetting its scientists and driving them away. Some of DRI's most prominent researchers have vowed to leave if consolidation occurs because they don't want to be bogged down by university bureaucracy.
"If I wanted to go to a university, I would have gone to a university," said Kumud Acharya, whose work at DRI includes water treatment efforts in China and pest invasion research at Lake Mead. "Universities are designed for tenured faculty who teach for nine months then do research for three months. I'm a researcher — there's no benefit for me."
AN INDEPENDENT MODEL
The program's lean administration draws many of its scientists there. While the institute is part of Nevada's higher education system, it doesn't operate like the universities. It doesn't offer tenure or state-funded salaries. Instead, researchers are lured with project startup packages, which they use to get grants and contracts to pay for their work.
"The reality is, you want to have an independent research lab that's not going to be biased by a university," said Sandy Miller Elementary School Principal Anne Grisham. DRI representatives frequently visit her school for science outreach initiatives.
"They have done some remarkable things because they haven't had those constraints," Grisham said. "If we allow people to do what they need to do, then you get more results."
DRI's many supporters — who include Gov. Brian Sandoval — generally back its model. Asked to comment on the recent merger discussion between NSHE and DRI faculty, Sandoval echoed sentiments from faculty and said DRI should maintain its current role.
"I really think it's important that DRI have its autonomy," Sandoval said at a banquet hosted by the institute Thursday night. "I'm proud of what they've done. The scientists there are some of the most prominent scientists in the world."
Contact Ana Ley at aley@reviewjournal.com or 702-224-5512. Find @la__ley on Twitter.